Sparks stops 24 as Marlies shut out Checkers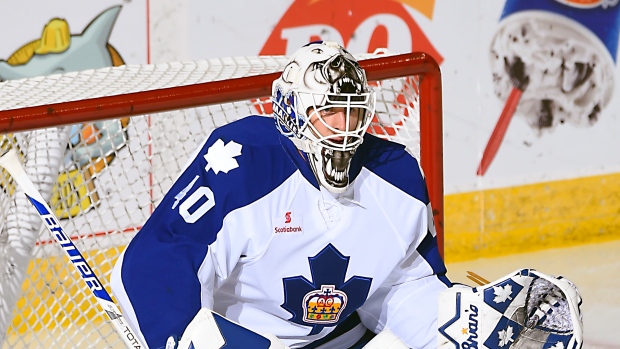 TORONTO — Mason Marchment scored twice and Garret Sparks stopped all 24 shots he faced as the Toronto Marlies shut out the Charlotte Checkers 4-0 on Saturday in American Hockey League action.
Dmytro Timashov and Colin Greening also chipped in for Toronto (5-1-0), the Maple Leafs' AHL affiliate. The Marlies have won three in a row.
Jeremy Smith turned away 32-of-36 shots for the Checkers (4-2-0).
Toronto went 1 for 6 on the power play while Charlotte was scoreless on three opportunities.