Stamps sign international receiver Jorden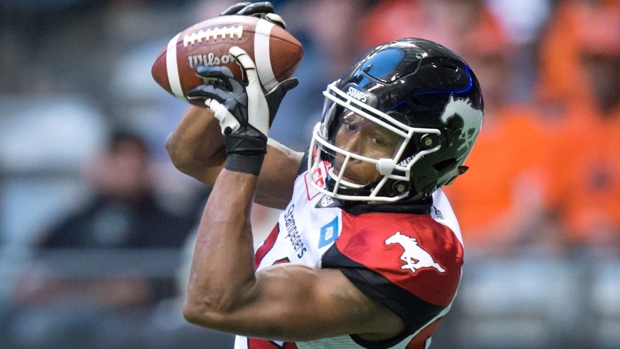 The Calgary Stampeders have signed international receiver Kamar Jorden. He had been eligible to become a free agent in February.

"Kamar made great strides in 2016 and he performed well when given the opportunity," said Stampeders president and general manager John Hufnagel. "I look forward to seeing him build on his performance and take the next step in 2017."
Jorden, who joined the Stamps' practice roster in 2013 and made his CFL debut the following season, posted career highs in 2016 with nine games played, 42 catches, 580 yards and three touchdowns. The 27-year-old Darby, Pa., product also had a two-point convert reception and a blocked punt. In two post-season contests, Jorden had a total of 10 receptions for 127 yards and a catch for a two-point convert.

"I wanted to return to the Stampeders because I believe I still have a lot to prove as a player," said Jorden. "As a team, we also have a lot to prove and I want to do everything in my power to help us achieve redemption in 2017."
Jorden had a pair of 100-yard games for the Red and White in 2016 including career highs of nine receptions for 126 yards in a Sept. 24 game against Winnipeg. He had eight catches for 117 yards against Toronto on Oct. 10. Including the post-season, Jorden had at least three catches in 10 of the 11 games in which he was in uniform.

Prior to 2016, the Bowling Green State University alum had played three games for the Stamps and made three catches for 13 yards.