Stamps' Mitchell fined for social media post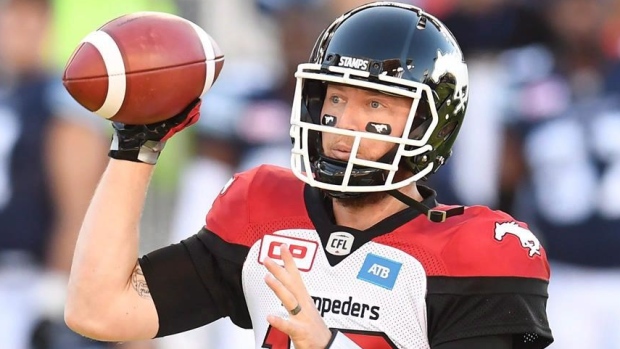 The CFL released their weekly discipline list Wednesday and Calgary Stampeders quarterback Bo Levi Mitchell was among the players to be fined.
Mitchell was fined an undisclosed amount for violating the league's social media policy.
The league didn't specify which social media post was in violation of league rules, but it could have been a tweet sent out July 8, criticizing a penalty call during the Saskatchewan Roughriders' win over the Hamilton Tiger-Cats.
Other players fined in Week 3 include BC Lions defensive lineman Mic'hael Brooks, Montreal Alouettes offensive lineman Kristian Matte, Ottawa Redblacks defensive back Jean-Philippe Bolduc, and Toronto Argonauts running back James Wilder.