Still's daughter receives good news in battle with cancer
The daughter of Cincinnati Bengals defensive tackle Devon Still received some encouraging news Tuesday in her bout with a rare pediatric cancer. Still posted on Instragram that his daughter Leah was informed by doctors they didn't "see any active disease in her body."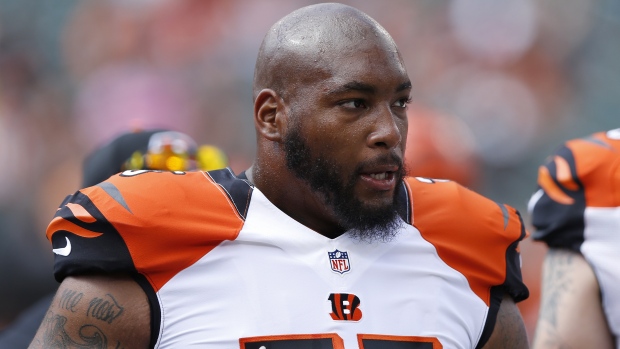 The daughter of Cincinnati Bengals defensive tackle Devon Still received some encouraging news Tuesday in her bout with a rare pediatric cancer.
Still posted on Instragram that his daughter Leah was informed by doctors they didn't "see any active disease in her body."
Still went on to say in his post they still have to wait for Leah's MRI and bone biopsy later this week, but Leah's battle with cancer is heading in a positive direction.
Leah's battle entered the spotlight when Devon was signed to the Bengals practice roster after having been cut, meaning his family was covered under the team's health insurance plan. Still was then activated to the 53-man roster and played in 12 games, recording 19 tackles.
Still is currently a free agent but has been offered a one-year deal by the Bengals, according to a report from ESPN.