Sunday Night Football Preview: Depleted Giants face date with Denver
Domenic Padula (@dpadula12)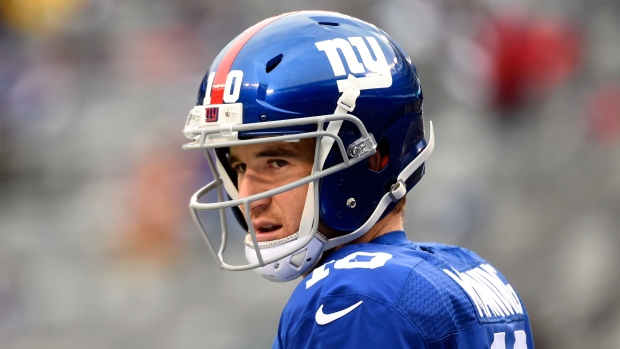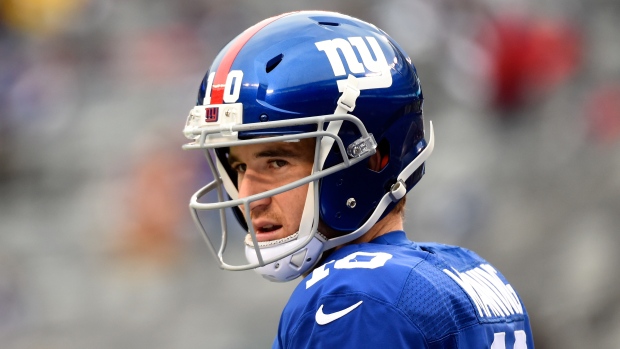 The New York Giants fell to 0-5 with a 27-22 loss to the Los Angeles Chargers in Week 5. Injuries and a tough schedule are two reasons why things could get much worse for New York before they get better.
The Giants will travel to the west coast to clash with the Denver Broncos on Sunday Night Football. A depleted New York roster will be in a tough against a rested Broncos team that is coming off a bye week.
Eli Manning will attempt to avoid the second 0-6 start of his career. No Hall of Fame quarterback has ever lost his first six starts of a season twice. Manning is dealing with a neck injury that led to him needing an X-ray following the loss to the Chargers.
He will also be without his top four wide receivers. Odell Beckham Jr., Brandon Marshall and Dwayne Harris will all miss the rest of the season because of injuries. Sterling Shepard hasn't practised and won't play this week because of an ankle injury. Beckham, Marshall and Shepard have accounted for 89 per cent of catches by Giants wide receivers this season. Factor in Harris and that group has combined for more than 1,400 career catches and 137 touchdowns.
New York added Tavarres King, Travis Rudolph and Ed Eagan to their active roster to address the injuries. That trio has combined for four regular-season catches and zero touchdowns. They will face a nightmare matchup this week against Denver's "No Fly Zone" defence.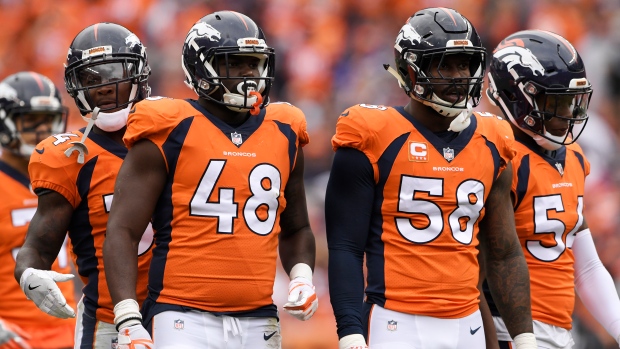 The Broncos rank first in the NFL in total defence this season. Denver has allowed just 260.8 yards per game, which makes them one of just four teams to allow less than 300 yards per contest this season.
Cornerbacks Aqib Talib, Chris Harris Jr. and Bradley Roby have been excellent in the Broncos secondary. A favourable matchup against an injury-riddled Giants receiving core looks even better when you consider the edge that their front seven should be able to establish on Sunday.
Denver's run defence has been the best in the NFL. The Broncos are the only team in the league that hasn't allowed a rushing touchdown this season. Meanwhile, there isn't one running back on New York's roster that has reached 70 yards rushing in a game this season. Denver should be able to shut down the Giants run game and force Manning to try to make plays with his arm.
The lack of a run threat will allow linebackers Von Miller and Shaquil Barrett to key in on Manning and generate pressure against one of the worst offensive lines in the league. The New York offence is already tied for the second-worst average time of possession in the NFL this season. It won't get any easier to move the football against the Broncos on Sunday night.
As for the Denver offence, quarterback Trevor Siemian has a chance to improve to 4-1 this season despite a 43.8 Total QBR through four starts. After an excellent start to the year in wins over the Chargers and Dallas Cowboys, Siemian has averaged just 219.0 passing yards with one touchdown and two interceptions in his last two games against the Buffalo Bills and Oakland Raiders.
Siemian has struggled when facing pressure. He has completed just 17-of-41 attempts for 233 yards with two touchdowns and three interceptions when pressured in the pocket. He's also been sacked 13 times. On the other hand, Siemian has been at his best on play-action throws. Siemian owns the seventh-best QBR in the league on play-action passes this season so it will be important for Denver to establish the run.
The Giants rank in the bottom-five of the NFL in run defence so running backs C.J. Anderson and Jamaal Charles could be in line for substantial workloads. If the Broncos can effectively run the football, it will open things up for Siemian and the play action passing game.
Denver is 8-1 against NFC teams dating back to 2015. There's a good chance they improve on that mark when they play New York on Sunday. As for the Giants, it is incredible how quickly the perception of the team has changed. New York was a co-favourite to win the NFC East just one month ago. Now they are staring down a 0-6 start heading in to Sunday night.
It's still early, but injuries and a tough schedule have Manning and company on track to be in the mix for a top-five pick in the 2018 NFL Draft. It could get worse for the Giants before it gets better, beginning on Sunday night in Denver.