Sweden tops Finland to set up date with Canada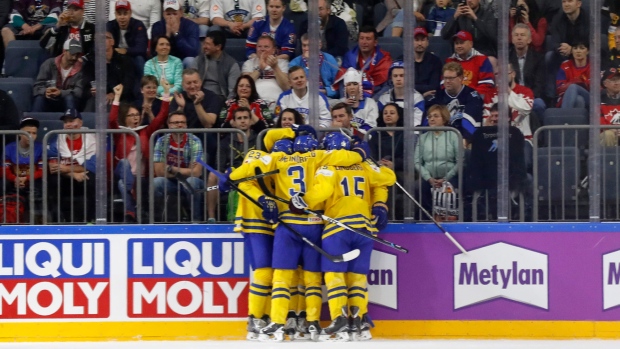 Goals from Alexander Edler, John Klingberg, William Nylander and Joakim Nordstrom lifted Sweden to a 4-1 win over Finland and a berth in Sunday's gold-medal game against Canada.
Sweden got off to a great start when Nicklas Backstrom set up Edler inside the first two minutes before Joonas Kemppainen equalized for Finland.
The Swedes made the most of penalties to go ahead in a bad-tempered second period. Valtteri Filppula went off for tripping and Klingberg scored straight away on the power play, before Nylander made the most of another with another Backstrom assist.
The second period ended in a brawl and both teams had players penalized for roughing.
Finland pushed hard in the final period but Joakim Nordstrom sealed it with six minutes remaining.