Team Cloud9 captures Northern Arena Rocket League Invitational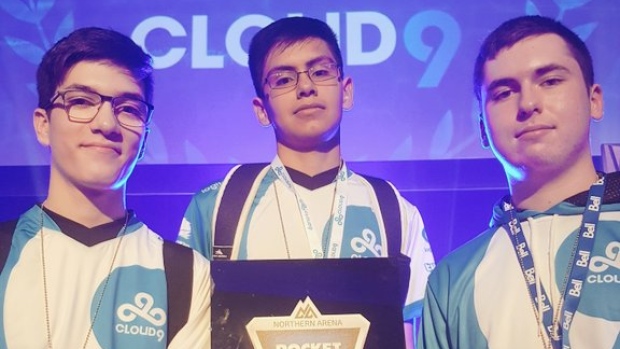 Team Cloud9 took home the grand final of the Northern Arena Rocket League Invitational after they were pushed to the brink by Paris Saint-Germain eSports.
Cloud9 beat PSG 3-1 in the winner's bracket semi-final, forcing PSG to win two in a row when they got to the championship round. They won the first game 4-3, sending the tournament to a winner-take-all final. In the end, Cloud9 proved too strong, taking home the title with a 4-1 win. The team was made up of Americans Kyle Storer and Jesus Parra, along with Canada's Mariano Arruda.
Arruda took home the tournament's MVP award decided on by fans with casters in agreement.
With the win, Cloud9 takes home the first-place prize of $12,000 USD, while PSG was awarded $7,500 for their second-place finish. Coming in at No. 3 was American-based NRG eSports, going home with $4,000.
The event was held at The Great Hall in Toronto on Oct. 21 and 22, sponsored by Bell.
Photo courtesy Northern Arena.
Rocket League is a sports-action hybrid game combining soccer with demolition derby where players use rocket-powered vehicles to score on their opponent's net with giant soccer balls. The game was developed by Psyonix.