Texans' Cushing suspended 10 games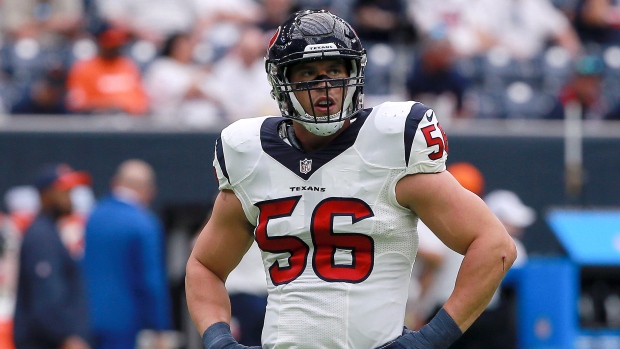 Houston Texans linebacker Brian Cushing has been suspended 10 games for violating the league's policy on performance enhancing substances.
His suspension begins immediately and will be served without pay. He is eligible to return on Nov. 28 after Houston plays Baltimore.
This isn't the first time the former Pro-Bowler has been suspended. In 2010, Cushing was handed a four-game ban after testing positive for banned substances.
Cushing left the Texans' Week 1 contest against the Jacksonville Jaguars with a concussion. It's unclear if he would have been able to play in Week 2.
Over nine seasons in the NFL, Cushing has 412 total tackles and 12 sacks. Cushing played a much heavier role in the pass rush earlier in his career, notching 9.5 sacks in his first three seasons. Since then, he has just 2.5.