The Kickoff: Tiger-Cats' dance with Manziel is back on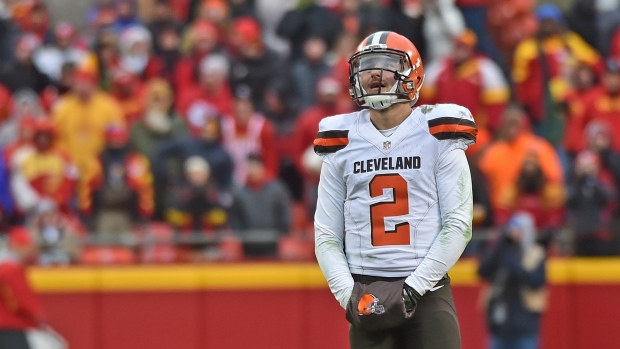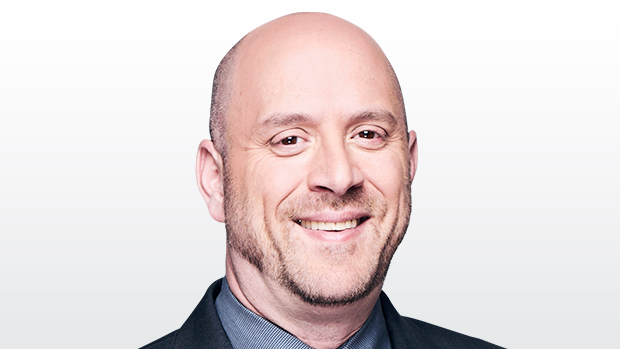 The Hamilton Tiger-Cats' dance with Johnny Manziel is back on – although it was never really off.
The Manziel-to-Hamilton story died down two weeks ago after Kent Austin, vice-president of football operations, said, "We're not signing Johnny right now," and others in the organization suggested it was highly unlikely they would do so at all.

But the Tiger-Cats never removed his name from their negotiation list or traded his rights away. There are certainly those within the CFL who believe that had it not been for the public backlash over Hamilton's hiring of former Baylor University coach Art Briles, Manziel would have been a Ticat by Labour Day.
The theory is that post-Briles, the Cats wanted to let things cool down and have the focus return to the team before revisiting Manziel later in the season.
But the Tiger-Cats didn't control the timing on this, thanks to a clause that allows players whose rights are owned by CFL teams (via the negotiation list) to start a 10-day clock during which they must be offered a contract.
TSN reported on Wednesday that Manziel's representatives had done exactly that, essentially saying to Hamilton, "You're on the clock. Either you want me or you don't."
So where does that leave things?
The Canadian Press reported Thursday that Manziel's people had triggered the 10-day clock back on Sept. 2, but the league had granted an extension until Sept. 17 to deal with questions of Manziel's eligibility to play in the league due to his domestic violence charge in 2016, which was dropped in exchange for conditions.
The league has previously stated that Manziel would have to undergo a domestic violence assessment and an interview with commissioner Randy Ambrosie before being able to play in the league. How would the Ticats go about trading a player who could then be rejected by the league? Dealing with that question is presumably what the delay is about.
It's known that Hamilton is trying to gauge the market for Manziel's rights among other teams in the CFL. Montreal Gazette reported this week that the Alouettes have an interest. But beyond that it's hard to see where Manziel makes sense as a short-term fit, keeping in mind that Johnny Football is going to want to be on the field playing sooner, rather than later.
The most obvious fit from afar would seem to be Toronto, where Ricky Ray is nearing the end of his career and the team needs to attract attention in the marketplace to drive fans through the turnstiles. Manziel would do all of that, but word is that head coach Mark Trestman is not interested.
Saskatchewan is another possibility, with Kevin Glenn nearing the end of his career, but the Riders sensitivity to community standards and bad publicity might make that a no-go.
If Hamilton doesn't want to trade Manziel, the Tiger-Cats are obligated to offer only a league minimum contract to him ($53,000 Canadian) for the rest of this season and all of next. Doing so would be enough to retain his rights for another year, which would buy more time to negotiate a fair deal or trade his rights to another team.
For Manziel, this situation isn't about money. It's about a chance to play football, prove he's reformed his behaviour off the field and return to the National Football League as soon as possible, where he hopes to resume cashing seven-figure paycheques.
Extending this beyond the next week doesn't make sense for either side. Manziel wants to play football and the Cats would certainly see an upside to signing him to get acclimated to the league and his new surroundings in advance of the 2018 season where he would be expected to compete for the starting job.
The biggest divide between the two sides may be over length of contract, with Hamilton likely wanting Manziel to sign for the rest of this season and two more, while he would prefer just the end of this season and next.
Though the Ticats had some concerns about Manziel's conditioning and his lifestyle away from football after meeting him during a workout three weeks ago in Buffalo, they were also highly impressed by what they saw during his two-day workout.
Then there's the business side, where the promise of seeing Manziel in 2018 would be an obvious boon to the Ticats season-ticket sales this off-season.
So what's the down side? Well, that has to do with the Ticats' risk tolerance, which is presumably lower today than it was before the Briles controversy. Besides his domestic violence charge, Manziel is almost as well known for his love of the party scene as much as his football ability, being a regular on TMZ since his college days.
Does owner Bob Young have the stomach to handle that kind of potential bad publicity? We're about to find out.
***
When a football team is employing its fifth head coach in five seasons and just executed its fourth mid-season coaching change over that same span, it doesn't have a coaching issue.

It has a hiring problem.

In Montreal, where the Alouettes have gone from model franchise to yearly chaos, that begins and ends with owner Robert Wetenhall and his increasingly influential son, Andrew.

Just 10 months ago, the Wetenhalls were so enamoured with Jacques Chapdelaine and the job he did as the Alouettes head coach at the end of last season that they began their off-season search for a general manager with the understanding that the 2017 head coach was already in place.

Now, 11 games into this season, Chapdelaine is gone, joining Dan Hawkins, Tom Higgins and Jim Popp as Alouettes head coaches over the past five years who began seasons along the sidelines but didn't finish them.

No team in any sport can have success with that kind of change occurring, especially in football where mid-season coaching changes rarely result in turnarounds.

It's been long understood that the Wetenhall family is more hands-on than any ownership in the CFL, exercising its right to endorse or reject prospective head coaching candidates, and willing to push the eject button when they haven't liked the results they've seen during the season.

Was Chapdelaine the right man for the job? Perhaps not. But the same owners who are happy to see him go were absolutely convinced he was the answer just nine months ago.

***
Brandon Bridge got to finish the Banjo Bowl at quarterback for Saskatchewan, which is noteworthy because it's not every day a Canadian gets to play meaningful downs in the CFL.

Bridge is one of two Canadian quarterbacks in the league right now – the other being Calgary's Andrew Buckley.

The CFL has been grappling with the Canadian quarterback issue for decades, amid accusations that Canadians do not receive a fair shot at playing the position and suggestions that players coming from the Canadian university ranks need some sort of developmental designation to give them a better shot.

As for the issue of bias against Canadian quarterbacks, CFL teams of late have gone to great lengths to give any Canadian quarterback who shows pro potential at least an opportunity to come to training camp. In at least some instances, GMs have privately confided that were the same player from U.S., they would not have extended an invite.

It's often been suggested that Canadian quarterbacks be counted as part of the ratio of 20 Canadians per team (currently quarterbacks are exempt from all ratio considerations.) But that's something that coaches would surely exploit, taking a Canadian off the roster elsewhere and adding a third quarterback who may never play.

In the end, the quarterback positon is far too important to mandate anything beyond teams being allowed to employ the best players available. That's why the league has never embraced any of the many suggestions of how to make it more likely a Canadian could start at quarterback in the CFL.

***
CFL commissioner Randy Ambrosie proved once again he's not afraid to act decisively by striking an agreement this week with the CFL Players' Association to ban all full-contact padded practices immediately.

The players found a receptive voice in Ambrosie, a former CFL offensive lineman, who stated at the time he was introduced that player safety was a priority for the league.

Now he's proven that.

Up until this week, CFL teams were allowed 17 full-contact padded practices over the course of the regular season, or slightly less than one per week. A similar rule exists in the NFL.

The league's coaches and general managers are not completely pleased with Wednesday's announcement, citing three concerns.

First, some believe that players need to learn in practice how to protect themselves and that making the playing field the only zone for full-contact could lead to more injuries. Second, they say developing young players will become much more difficult without being able to practise some skills in full contact, such as pass rushing and pass protection. Third, they note they note they were not consulted on the league's decision and what the ramifications might be.

***
It was reported by 3Downnation this week that CFL teams are auditioning a version of the football that has the exact same specifications as the NFL ball. The CFL ball was manufactured by Spalding for years and was known as the J5V. The league moved to Wilson, the company that manufactures the NFL ball, several years ago. The current ball is closer to NFL specs, but not exact.

***
The best line from Thursday night's Hall of Fame induction ceremony at Tim Hortons' Field came from Ticats owner Bob Young.
Young, who took over the team before the 2004 season, said how proud he was to see the former Hamilton quarterback Anthony Calvillo being recognized. Calvillo spent three seasons in Hamilton from 1995-97 where he failed to complete more than 60 per cent of his passes in any one season and threw more interceptions than touchdowns.
That, of course, was before the Montreal Alouettes took a flier on Calvillo to be their backup to another Hall of Famer, Tracy Ham, in 1998, paving the way for what was one of the all-time great careers in CFL history.