The TradeCentre Match Game: Mike Green
Frank Seravalli, TSN Senior Hockey Reporter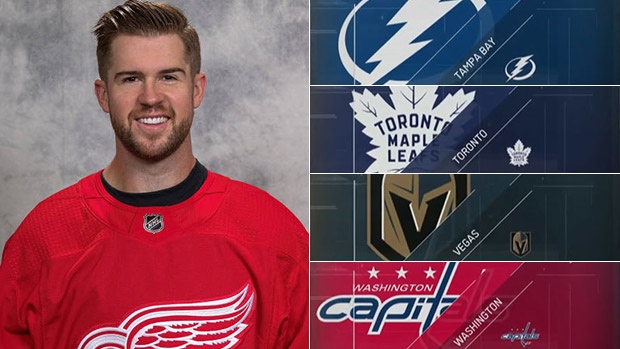 With the National Hockey League's Feb. 26 trade deadline rapidly approaching, TSN Senior Hockey Reporter Frank Seravalli plays TradeCentre Match Game: Proposing a number of potential team fits for players on the TSN Trade Bait Board.
Today, we examine potential new homes for Detroit Red Wings defenceman Mike Green.
Match Game 2018
Mike Green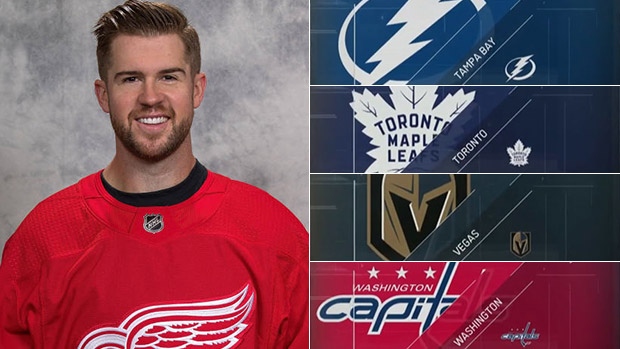 | Team | Pos | Age | GP | G | P | 17-18 Cap Hit | Past 17-18 |
| --- | --- | --- | --- | --- | --- | --- | --- |
| Det | D | 32 | 49 | 5 | 26 | $6M | UFA |
Tampa Bay Lightning: GM Steve Yzerman covets a second pairing, right-shooting defenceman ahead of the deadline - which could be the only real hole in this Lightning lineup. There aren't many right-shooting defencemen on the market and while Yzerman would prefer to plug in a player who can remain beyond this season, none have the ability or skillset of Green. It's a good bet, that Tampa Bay's first-rounder this season will be more like a second, if that makes parting with it any easier.
Toronto Maple Leafs: As Mike Babcock implored his team to turn the corner to try and convince brass to add at the deadline, a name like Green makes you wonder. With Toronto not really looking like a contender, paying a significant price for a rental like Green only makes sense if the plan is to re-sign him. He is the right-shooting D that Babcock craves to fill out his pairs. The Leafs have shown age is just a number (see: Hainsey, Ron and Marleau, Patrick) if you can still skate. Green can do that. Plus, he checks the boxes as a positive possession player for his career. Hmmmm.
Vegas Golden Knights: No one really knows how GM George McPhee will tinker with his long-range plan for the Golden Knights after their superlative-exhausting start to the franchise. Will he pay the price for a rental? Maybe if that price is offset by also shipping one of his out. If there's one area Vegas could use help, it's on their 22nd-ranked power play, where Green has generated half his points last year. McPhee knows Green better than just about anyone out there.
Washington Capitals: Who says you can't go home? Green is very much a candidate to return to the District, where he spent the first decade of his career as a two-time Norris Trophy finalist. They could use the help, with green rookies Madison Bowey and Christian Djoos chewing up minutes. The question is whether GM Brian MacLellan will pull the trigger for another high-priced rental after an underwhelming contribution from Kevin Shattenkirk last spring.
PLAY THE TRADECENTRE MATCH GAME
Where will Mike Green go?