To keep Villa up, Garde must use his best, regardless of nationality
With Aston Villa buried at the bottom of the table, Kristian Jack writes that manager Remi Garde must turn to his foreign-born talent - maligned by the British press and Villa fans for no other reason than because they're not British - to help survive the drop.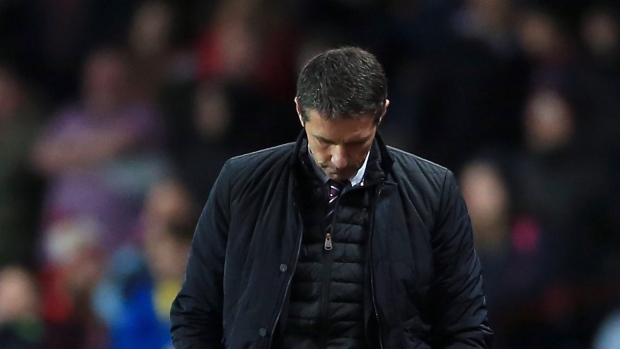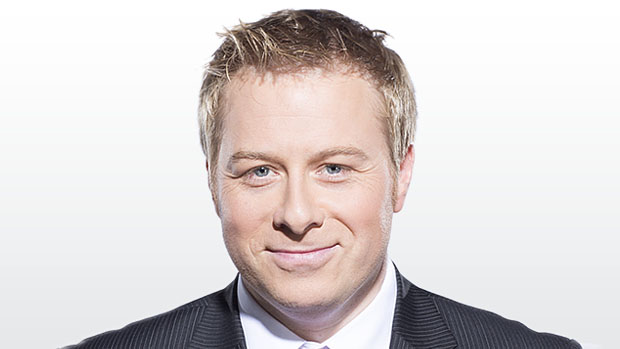 A small group of protesters decided to take to the streets of Sydney, Australia recently to complain about overseas investors buying many properties and denying locals of opportunities. One media reporter, called to the scene, later described the mob as misplacing their intentions, going as so far as to claim, "a national obsession with blaming foreigners is preventing any real progress."
Meanwhile in the same week, the streets of Birmingham, England had a similar problem.
"We don't want him here, what's he done?" said one fan to Sky Sports. "I've never heard of him," moaned another. "I don't want no French manager," screamed a caller to the BBC. He wasn't the only one preaching a message full of prejudice and bordering on xenophobic.
The topic was around the new Aston Villa boss, Remi Garde, the man those fans didn't want.
Garde, despite accomplishing many excellent things with young players while at French club Lyon, wasn't the right choice according to those simply willing to only talk about his three years as a player at Arsenal.
The world may be smaller than ever, but for many football fans in England, it starts on the south coast and ends at the Scottish border.
Garde arrived at Aston Villa with the football club down on their knees. Villa fans demanding the club find experience from managers available, only because they have been sacked before, didn't know how fortunate they were to get a man of Garde's qualities. A month on, they still don't.
Under the Frenchman, Villa have been unable to get off the floor and remain rooted to the bottom of the table with just five points from 14 matches, equalling the worst start at this stage in the Premier League era and the three previous clubs all finished the campaign at the bottom of the table.
"We are in trouble," admitted Garde after the club's recent loss at home to Watford.
Those who looked on with prejudiced eyes when Garde was hired are adamant that foreigners remain the reason for failure, but on top of preventing real progress, it is also directing questions to the wrong areas.
Many around the streets of Villa Park already think the team will be relegated. For their reasons, they are quick to quote what they are reading and watching in the media about how the team isn't experienced enough, not "English" enough.
It's a message that has taken on a life of its own in the last two months.
It started when Tim Sherwood was still in charge. Sam Wallace, The Daily Telegraph's newest chief football writer, decided to start his first column by targeting Villa's recruitment policy. Eight games into the season, Wallace felt compelled to deliver his verdict:
"At Aston Villa, they do not yet have a name for those responsible for signing players, but the club's current situation suggests that, whatever it is they are trying to do, it certainly isn't working,' he wrote.
It continued: 'Tim Sherwood, the Villa manager, goes into Saturday's game against Chelsea with the unenviable task of making the club's brave summer transfer strategy work, safe in the knowledge that it will be him politely ushered out the gates should it fail.'
Throughout it, he jumped to the defence of Sherwood, saying such recruitment works best when the manager is given the final decision. All in all, it was a strange piece, one readers couldn't help feel was prompted by Sherwood himself preparing for the inevitable sack.
This week, Sherwood gave his first major interview since his departure to The Daily Telegraph and Wallace.
Wallace's original piece called out Villa's pursuit of players from "Lorient and Barcelona B" and targeted Jordan Veretout who, according to him, "looked the furthest off the pace" of all the summer signings. To single out a player with just three starts and two substitute appearances was incredibly unfair. It is hard to think of English players given such a short sample size to prove themselves and, if those monitoring Veretout's progress had seen him excel in France or alongside Paul Pogba in winning the 2013 U20 World Cup, they may well not have been so quick to judge.
Contrast the case of Veretout with Jack Grealish, who Wallace used as the first example to highlight "great potential at Villa." The English player, who we are regularly told is "a real talent," made headlines for the wrong reasons again recently and is currently at an approximate ratio of 1 in 100 for headlines generated for his footballing exploits, rather than his life off the field. That hasn't stopped many ex-players in the media rallying around him, offering their support of how he can reach the next level. Some, like Paul Merson and Jamie Carragher, saw their younger selves in Grealish and used the opportunity to tell tales of their past.
Carragher wrote in The Daily Mail, "I like Grealish as a player. It felt last season that, along with Christian Benteke, he was instrumental in helping Villa avoid relegation. The reason there has been such a fuss about what he has done is because people do not want to see his talent go to waste."
Carragher is a brilliant reader of the game and a magnificent pundit, but we are left wondering how many league games he watched of Villa last season. We must be careful in what we all read and believe because the story of how the club avoided relegation last season had very little to do with Grealish, a player who remains very much a prospect with a good left foot, who can operate well centrally, but doesn't shoot enough and cares little for the defensive aspect of the game, becoming a liability when asked to play wide.
If Jordan Veretout was English, having excelled in lower age groups, you wonder how different he would be treated and how quickly discarded Jack Grealish would be if he wasn't a bright hope for the national team. Nationalities shouldn't matter but unfortunately for many they do.
During Villa's recent hammering at Everton, one of the Premier League's finest in-game analysts, Danny Higginbotham, gave his synopsis on what was wrong at Villa.
"When you look at Aston Villa, you look at the likes of Micah Richards, Ciaran Clark, Alan Hutton, Ashley Westwood…they are the type of players you need when you're going to be in a scrap at the bottom – no doubt about it but the thing is have they got enough of those players?" he asked. "The ones I just mentioned? No question whatsoever – you need more of that when you are around the bottom of the league – its not about your fancy football, its all about rolling your sleeves up and scrapping at the bottom and that's something Aston Villa are going to have to do more and more as the season goes on."
It's likely he would have mentioned Gabriel Agbonlahor if he were fit - a player lacking real quality in front of goal, but offering plenty in terms of the value that is Premier League experience.
The issue with Higginbotham's analysis is, once again, that it's difficult to hear without thinking it's based around nationality. To listen to him, you can hear him pause in between as he looks around the Villa team for British-born players. Remember, he said "No question in my mind." Now, if Villa's problem is really that they don't have enough players like Alan Hutton and Ciaran Clark, then they are in enormous trouble for years to come. Hutton and Clark were the two worst Villa players at Tottenham, the day Garde was appointed, were abysmal at Goodison Park and were the reason for Watford's two second-half goals on Saturday.
Hutton is careless in possession and his positioning - combined with Clark's indecisiveness - led to his own goal and then the Scot's rash touch in his own end meant Villa couldn't clear and, seconds later, they conceded again. Together, they form half of a back four that is a significant weakness, considering it also features Kieran Richardson, who the team now must play because Jordan Amavi, a fine signing this summer who is not English, damaged his knee during the international break and is out for the season.
Richardson, the one British-born starter that day not mentioned by Higginbotham, was slow to step out in the first half against Watford and played Odion Ighalo on side for the opening goal.
Villa do not need more Huttons or Clarks or Westwoods for that matter. Ashley Westwood is an underrated passer, but can be lightweight and was dropped for the Watford game, replaced by another foreign player in Idrissa Gueye, who is a far more well-rounded player in central midfield. Alongside him is Carlos Sanchez, another non-English player, who has performed brilliantly multiple times for Colombia in stopping a certain player called Lionel Messi.
Under Paul Lambert, Villa didn't have enough of these players and had three years precariously close to the drop zone even with Christian Benteke scoring goals at regular times. Villa signed young English players like Matt Lowton, Joe Bennett and Jordan Bowery and they weren't good enough. They have heavily invested in "Premier League experience" and wasted millions on the likes of Joe Cole, Philippe Senderos, Charles N'Zogbia, Stephen Ireland, Darren Bent and many more. Meanwhile, the intelligent overseas recruitment that has gone on at clubs like Swansea, Stoke, Southampton and Everton has helped these clubs all overtake Villa in the league table and as a desired destination for overseas talent. Villa looked on with envious eyes, timid in their attitude towards foreign players, knowing so often in the past it has failed from Josef Venglos to Savo Milosevic to Bosko Balaban and Jean Makoun.
Many now want to add the recent foreign invasion at Villa Park to that list, but that is far too premature. If Villa are to do what no other team has done before and survive from such a precarious position, they need quality above everything else. They do not have a good goalkeeper and they do not have a player who can score regularly. These are their two major problems.
Dean Sturridge, working the same position as Higginbotham for the Villa match against Watford, said: "For Villa this is not a time for shrinking violets, it is a time for characters to stand tall."
For Villa this cannot be simply homegrown players because they aren't good enough. They may lack Premier League experience and a British passport, but Sanchez and Gueye can get better and have qualities and experience elsewhere to make a difference. Veretout's precise pass for Micah Richards to score against Watford is better than any pass "star man" Grealish has provided. Villa needs these players to improve and show the skill level that prompted bids for them in the first place. There is no reason to think any of these players are likely to become "shrinking violets" simply because of their past or where they were born.
"My problem is not the French players, my problem is the team and the team result," Garde said in his first week in charge. "I won't care more about the French players than I will the English, the Spanish or the African."
It's a pity others don't feel the same.