Toronto FC must embrace this moment
A decade of disappointment is in the rear-view mirror and the grind of an eight-month season has come down to one enormous game against Philadelphia tonight at BMO Field (TSN2 and TSN GO, 7:30pm et/4:30pm pt), writes TSN's Kristian Jack.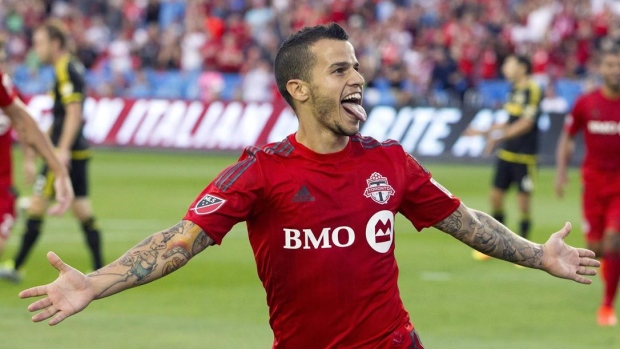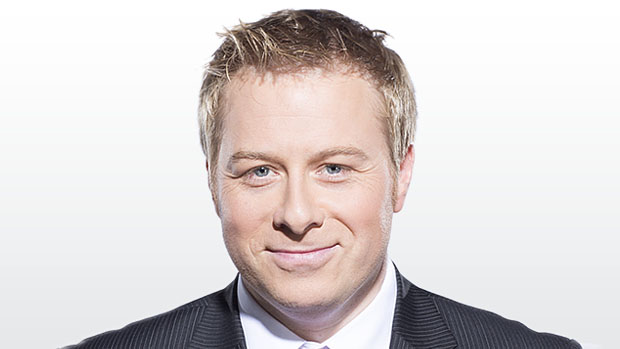 As Toronto FC captain Michael Bradley walked down the tunnel and back to the dressing room on Sunday night, he told himself one season had ended and another one was about to begin.
His team had successfully navigated 34 regular-season games, but the American knew what was to come was far, far bigger. Ahead of them is a match that will stick with him and his teammates for the rest of their lives.
We all have reference points. They're the key moments in our lives that we allow ourselves to relive and reflect on. We reserve the right to play them over and over again in our minds.
Footballers are no different. Games come thick and fast, and much of their focus is about the future and the drive to constantly improve. While players are enjoying that journey in the fast lane only certain moments stick with them forever. Goals, games and seasons come and go, but meaningful matches - where the stage is bigger and the lights shine brighter - are the ones they will narrate to eager listeners for the rest of their lives.
It was the great Johan Cruyff who once put 22 words together in a sentence that can apply to so much about the game he adored: "There's only one moment in which you can arrive in time. If you're not there, you're either too early or too late."
For Toronto FC, their time is now. A decade of disappointment is in the rear-view mirror and the grind of an eight-month season has come down to one enormous night at a stadium that has waited all its life for such a moment.
"We can feel good about the season to this point. There is a lot to build on, but what gets remembered is the way things go Wednesday and hopefully the next few weeks and that can't scare you, you have to embrace that," Bradley told TSN.
"When you play games at the highest level there is no telling how the games will go. It may be a perfect night where we start well and get after them and get the first goal and take care of things from the beginning. It may be that we go down and find a way to push and come back and play from behind for a little bit. There is no script and it's the teams that have more guys that accept that, lay it all out there, embrace the idea of competing at the highest level, making plays when it counts most - those teams typically win."
It should not go unnoticed that the 29-year-old American midfielder uses the term 'highest level' twice when looking ahead to this game. It is where the best want to play and compete.
"There are all different types of games," Bradley reflected. "You can play games at a World Cup like we did in 2010; the third game of the group against Algeria, where you feel like four years of work is going to play out in 90 minutes. You can play an Italian Cup final, Roma versus Lazio in Stadio Olimpico, where honestly I have never felt that much tension in a stadium before in my entire life. You can play a playoff game in Montreal for a club that's never been in the playoffs and feel the weight of the club's history. You learn from all these experiences and games. Some go well, other's less so, but they are why you play - to have the opportunity to play in big moments when people are watching that would give anything to be in your spot. That's what it is all about."
It's a remarkably powerful message from Bradley and his words speak volumes about the importance of Wednesday night's playoff game against Philadelphia Union. There are some who have made the case that the season is already a success, but when talking to Bradley and fellow designated players Jozy Altidore and Sebastian Giovinco, you get the feeling that this is a time where they want to be judged.
"It's one single match and it must be played like a cup final," Giovinco said. "I have learned there can be tense moments. If I have one message it is we must all be sure we give whatever we have available, everybody's personal best. I am confident we can write another piece of this club's history."
"Games like this are why I came here," said Altidore who, like Bradley, has a 2013 domestic cup final at the forefront of his mind. "Being in Europe you don't get this kind of buzz to win something unless you are with a big club and it's an exciting time.
"You can't prepare for these games. You have to play in one to see what it's like. …The biggest thing is to relax and let the game come to you. I remember the cup final in Holland against PSV. By all the journalists and specialists we were picked to lose the game by a lot of goals. The way we played and our maturity - it just showed we came a long way and grew up in that game and showed what it's all about to play at that level."
Altidore's AZ Alkmaar lifted the cup for the first time in 31 years, winning 2-1 that day with the American scoring the key goal. His words tell you the game showed him what his team could do in a big spot. Not only do games of such magnitude stick with players, they also convince them of what is truly possible because they overcome significant tests at crucial times.
Toronto FC has a wonderful opportunity at home on Wednesday night to show what they are capable of and lay the foundation for a winning culture going forward.
They have achieved certain targets they set for themselves along the way in 2016, but the additions of MLS playoff veterans like Steven Beitashour and Clint Irwin, as well as MLS Cup winners in Drew Moor and Will Johnson to go alongside their three superstar designated players, were with games like this one in mind.
Now the group has a chance to bring together all of their reference points and find out just what they can accomplish when the stage is bigger and the lights are brightest.