TSN.ca's NHL Trade Deadline Blog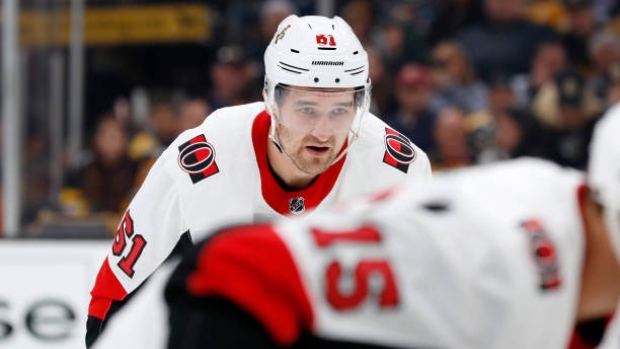 Here's how it all went down.
The 2019 NHL trade deadline has come and gone and - as always - it was busy.
Take a look at a rundown of what happened in real time with TSN.ca's NHL Trade Deadline Live Blog.
---
4:34pm: No, it wasn't the last trade.
The Jets have made yet another trade.
In their seventh deal of the day, the Jets acquire forward Alex Broadhurst from the Blue Jackets.
---
4:07pm: The last trade of the afternoon?
The Penguins have acquired well-travelled defenceman Chris Wideman from the Florida Panthers in exchange for Jean-Sebastien Dea.
This is the third trade for Wideman this season. He was traded to the Oilers from the Senators in November and then to the Panthers in December for Alex Petrovic.
---
3:52pm: LEAFS, JETS MAKE A DEAL
Nic Petan goes to the Toronto Maple Leafs as Par Lindholm heads to the Jets.
That is deal No. 6 for the Jets.
---
3:50pm: Another depth trade for the Jets
Defenceman Bogdan Kiselevich is on his way to Winnipeg.
The 29-year-old was an undrafted free agent signed by the Panthers.
---
3:49pm: Canucks make another move
Jonathan Dahlen heads to the San Jose Sharks for Linus Karlsson.
---
3:47pm: Gudbranson gives honest assessment of his time in Vancouver.
Wow.
"Honestly, I'm not too proud of it," Gudbranson told TSN Radio 1040 Vancouver. "I don't think I played very well. I worked hard every single day, came to the rink and tried to get it together."
---
3:40pm: Jets acquire Beaulieu
There's that Jets move. A healthy scratch 31 times this season, Nathan Beaulieu is on the move to the Winnipeg Jets.
A sixth-rounder heads to the Buffalo Sabres. Beaulieu had asked for a trade.
---
3:33pm: Pearson goes to Canucks in Gudbranson trade
Traded earlier this year from the Los Angeles Kings in the Carl Hagelin deal, Tanner Pearson now heads to the Canucks for Erik Gudbranson.
---
3:31pm: Isles stand pat
The surprising New York Islanders did not do anything at the deadline.
Lou Lamoriello notes that the returns of Andrew Ladd and Thomas Hickey from injury are like new additions.
---
3:28pm: Canucks deal Gudbranson to Pens
Gudbranson went to Vancouver as part of a deal for Jared McCann and now both men are teammates in Pittsburgh.
---
3:24pm: Hang on - there's ANOTHER Jets trade on the way
The Jets are staying busy. Hang tight.
---
3:23pm: Hendricks returns to the Jets
Here's that Winnipeg trade.
The Wild get a seventh-round pick from the Jets.
---
3:22pm: The full Johansson trade
It's a second rounder in 2019 and a fourth-round pick in 2020 going to the Devils from the Bruins.
---
3:20pm: Did the Leafs do anything?
While some teams have confirmed they were idle, the Toronto Maple Leafs have not indicated either way.
---
3:14pm: JETS NOT DONE
Sara Orlesky says the Jets have likely made another deal.
---
3:12pm: Bruins land Johansson
Marcus Johansson is headed to Beantown
The Bruins have acquired the forward from the New Jersey Devils.
---
3:11pm: The return for Simmonds
The Flyers will acquire Ryan Hartman and a pick from the Preds for Simmonds.
The pick is a fourth in 2020 that can turn into a third if the Preds win a round.
---
3:10pm: Del Zotto to the Blues
Michael Del Zotto has been traded to the St. Louis Blues from the Anaheim Ducks.
The red-hot Blues get some blue line depth.
---
3:08pm: Stone's new deal
Mark Stone's new deal with the Vegas Golden Knights is a big one.
Stone will sign an eight-year deal with an AAV of $9.5 million.
---
3:05pm: SIMMONDS TO NASHVILLE
The Predators land the other big prize on Deadline Day in Wayne Simmonds.
The trade call has yet to be made, but the deal was agreed to prior to the 3pm deadline.
---
3:01pm: Ferland stays put
Micheal Ferland is still a member of the Carolina Hurricanes.
---
3:00pm TRADE WINDOW HAS CLOSED
Now, obviously, trades can still trickle in.
---
2:57pm: Oilers likely stand pat
Barring the unforeseen, Ryan Rishaug says the Oilers are done.
---
2:55pm: Stone likely to sign long-term in Vegas
Darren Dreger reports that Mark Stone is likely to sign a long-term deal with the Golden Knights.
---
2:50pm: FULL DETAILS
Sens receive Brannstrom, Oscar Lindberg and Dallas's 2020 second-round pick.
That is a significant haul for Ottawa.
---
2:47pm: BRANNSTROM TO OTTAWA
As part of the Stone trade, Erik Brannstrom, the 15th overall pick in 2017, will head to the Sens.
Brannstrom is a highly regarded puck-moving defenceman.
---
2:45pm: IT'S A DONE DEAL
Mark Stone is headed to the Vegas Golden Knights. Hang on for details.
---
2:44pm: STONE TO VEGAS IS CLOSE
Bob McKenzie reports a deal is close to fruition. Hang tight.
---
2:40pm: SIGNIFICANT TRADE
This is interesting. The Nashville Predators have sent forward Kevin Fiala to the Minnesota Wild for Mikael Granlund.
Paul Fenton, the GM of the Wild, had been the longtime assistant with the Preds.
---
2:36pm: Could floodgates still open?
Aaron Portzline raises an interesting point.
If Stone lands a haul for the Sens, will the Jackets attempt to recoup some assets by dealing Artemi Panarin at the last minute?
---
2:35pm: SENS, VGK TALKING STONE
Let's hope the trade talks between Ottawa and Vegas over Erik Karlsson last year didn't get too acrimonious.
The two teams are trying to get something done on Mark Stone, the biggest prize remaining, with under 30 minutes to go.
---
2:31pm: FLAMES ADD BLUE LINE DEPTH
Oscar Fantenberg, a 27-year-old rearguard, is head from the Los Angeles Kings to the Calgary Flames.
A fourth-round pick in 2020 is headed to LA. Fantenberg has appeared in 46 games for the Kings this season.
---
2:24pm: 'Canes need to make up their mind on Ferland
With scant time remaining before the deadline, the Carolina Hurricanes have not decided on whether or not Micheal Ferland will be moved.
Pierre LeBrun reports that three teams remain in the mix for the player, but he could very well stick around.
---
1:58pm: Blue Jackets won't be busy at the draft table
With their flurry of activity over the last several days, the Columbus Blue Jackets have emptied out their draft cupboard.
They have a third-round pick (their own), as well as Calgary's seventh-round pick.
That's, uh, not a lot.
---
1:55pm: ANOTHER ACTUAL TRADE
Adam McQuaid is heading to the loading-up Columbus Blue Jackets.
A fourth and seventh-round picks go to the Rangers in return.
McQuaid, a Stanley Cup winner with the Bruins, becomes the sixth impending UFA on the Jackets.
---
1:35pm: ACTUAL TRADE
Derick Brassard, as widely expected, has been traded to the Colorado Avalanche.
It's a sixth team in three years for the 31-year-old.
It's a third-round pick in 2020 heading to the Panthers.
A sixth will also accompany Brassard.
---
1:30pm: Boucher tipping the Sens' hand?
Guy Boucher is holding court with the media in Ottawa right now and is talking about Mark Stone in the past tense.
Ninety minutes remain until the deadline.
---
1:25pm: Traction on Gudas?
While Chuck Fletcher is likely taking the most calls on Wayne Simmonds, one of his defenceman is also getting some interest.
Andy Strickland reports that teams are checking in on veteran blueliner Radko Gudas from the Flyers, but as of now, Fletcher seems reticent to part with him.
---
1:23pm: Raanta returns
It's not a trade, but it's something.
Antti Raanta is back on the ice for 'Yotes practice for the first time since his knee injury in November. He's not ready to return just yet, but he's getting there.
---
1:04pm: I'm still here
I haven't gone anywhere. I'm still here. It's just gotten really quiet. Maybe go get some lunch or, I dunno, call your parents.
---
12:31pm: TWO TRADES BETWEEN THE PANTHERS AND 'CANES
So this is kinda odd.
The Hurricanes have acquired Tomas Jurco from the Florida Panthers for future considerations.
In a separate trade between the same teams, Cliff Pu heads to the Panthers for future considerations.
Why wasn't that done in the same deal? Your guess is as good as mine, but it might be due to the fact that Jurco doesn't have an NHL contract and is only on an AHL deal.
---
12:09pm: A note on Dennis Seidenberg
So Lee Stempniak signed with the Boston Bruins, but had to clear waivers to report to the team. Things are different with Dennis Seidenberg and the New York Islanders.
Seidenberg did not have to clear waivers. Why? Because he didn't play anywhere this year. Stempniak had played in the AHL.
---
12:03pm: Sens duo returns
Cody Ceci and Mikael Boedker, who were held out of last night's loss to the Calgary Flames, have returned to practice ahead of the deadline.
Of course, this doesn't mean they still won't get dealt.
---
11:57am: Maybe no record for Vanek after all?
Well, it looks like there won't be a third-straight deadline deal (fourth overall) for Thomas Vanek.
AP's John Wawrow reports that the Red Wings are unlikely to move the veteran winger.
---
11:52am: Jets not done yet?
Darren Dreger says the Jets might not be done with Kevin Hayes.
Could they take a swing at Mark Stone?
---
11:50am: Lemieux not staying in Manhattan?
Don't go buying a Brendan Lemieux Rangers jersey just yet.
Darren Dreger reports that the Blueshirts are already taking calls on the newly acquired player with defencemen Adam McQuaid and Frederik Claesson also likely to go.
---
11:40am: Brassard on the move again?
If Derick Brassard bought property in Miami after his trade to the Florida Panthers last month, that might have been a poor choice.
The Athletic's Aaron Portzline reports that the Panthers are almost certain to move the veteran centre today. If you recall, he was also moved near last year's deadline from the Ottawa Senators to the Pittsburgh Penguins.
---
11:34am: Sharks taking calls on Ryan
Teams are looking for depth D and the San Jose Sharks are who some clubs are calling.
Pierre LeBrun says Joakim Ryan has dawn some interest.
---
11:32am: Babcock says nobody wants out of Toronto
Mike Babcock doesn't know if his team will make a deal today, but he says nobody on the Leafs wants to go.
"There's not one guy in that room that doesn't want to be a Leaf," Babcock said. "A few years ago, they were probably dying to get out of here. That's not the case here now; they want to be here, they want to part of it and they want to be part of it moving ahead."
---
11:24am: Rangers get Boo'd up
Forward Cristobal "Boo" Nieves has signed a one-year extension with the Rangers.
In 29 games with the team this year, the 25-year-old centre has three goals and five assists.
---
11:18am: HABS ACQUIRE WEAL FOR CHAPUT
The Montreal Canadiens are Wealing and dealing (I'm sorry, but this day is long...let me have this).
Forward Jordan Weal has been acquired from the Arizona Coyotes.
Weal, 26, has split the season with the 'Yotes and Philadelphia Flyers. He has 11 points in 47 combined games.
Michael Chaput is going the other way.
---
11:13am: HAYES DEAL OFFICIAL
The Rangers have announced it.
The conditional pick - the one that might never come to pass - would be in 2022.
---
11:08am: No Simmonds at Flyers practice
While Micheal Ferland is skating with his teammates (for the last time?), Wayne Simmonds isn't with the Flyers.
Simmonds' last appearance with the team was likely the outdoor game on Saturday night.
---
10:56am: Ferland on the ice
Micheal Ferland is on the ice for Hurricanes practice.
If the 'Canes are planning to move the forward, it hasn't stopped him from taking to the ice.
---
10:54am: More on Kronwall
The Athletic's Craig Custance says that Niklas Kronwall has not been asked to waive his NTC yet and is unlikely to be at all, but that doesn't mean a deal is impossible.
Because of Kronwall's relationship with the team, Custance says he will not be approached unless there is something concrete on the table.
---
10:39am: The condition on the pick
Here's the condition on the pick headed (or not headed) to the Rangers.
The pick is a fourth-rounder, but that's only if the Jets win the Cup. No Cup and there's no pick at all.
---
10:34am: No money changing hands between NYR/WPG
Pierre LeBrun notes that no money has been exchanged in the Kevin Hayes deal.
---
10:32am: What's up with the Leafs?
Don't forget, there still are games tonight. The Toronto Maple Leafs host the Buffalo Sabres - who will be without the newly acquired Brandon Montour - at Scotiabank Arena.
Here's what they look like at practice.
Nazem Kadri remains out with a concussion.
---
10:28am: The view from New York
While Kevin Hayes represents a nice addition for the Jets, the New York Post's Larry Brooks sees his exit from the Blueshirts as a missed opportunity.
Only 26, Brooks suggests that the Rangers could have locked the centre up instead.
---
10:26am: More on Hayes
Bob McKenzie reports that the first-rounder from Winnipeg would be this year's and a conditional pick could also be headed to the Rangers.
Trade call is still not done and the conditions on the pick are unknown as of yet.
---
10:21am: Kronwall must waive a NTC
If the Red Wings continue their tear down, stalwart rearguard Niklas Kronwall would have to sign off on any potential deal.
The veteran Swede has a list of 20 teams he can block from making a trade.
---
10:17am: JETS TRADE INCOMING?
The Winnipeg Jets might have found their centre.
TSN Insiders Bob McKenzie and Darren Dreger report the team is closing in on Kevin Hayes from the New York Rangers.
There has been no trade call yet.
Brendan Lemieux and a first-round pick could be going the other way.
---
10:15am: Vanek can tie a record
If traded today - and that is a possibility as he was held out of yesterday's game - Detroit Red Wings forward Thomas Vanek can tie the all-time record with four deadline day deals.
Thomas Vanek(3) looking to tie Alan May(4) most times traded on deadline day

— Kevin Gibson (@TSNResearch) February 25, 2019
In 2014, Vanek was traded from the New York Islanders to the Montreal Canadiens.
In 2017, he was traded from the Red Wings to the Florida Panthers.
Last year, he was dealt from the Vancouver Canucks to the Columbus Blue Jackets.
He's used to all of this.
---
10:03am: Hartman in play?
The Nashville Predators paid a big price for Ryan Hartman on Deadline Day last year. According to TSN Senior Hockey Writer Frank Seravalli, he could be back in play today, perhaps as part of a bigger package.
---
9:50am: The legend of Tradey grows
In case you missed it, TradeCentre has its own mascot -- Tradey, formerly of the Croatian Rugby League. He's already starting to make his mark, demanding cash to sign autographs for a few young fans.
---
9:39: Wild interested in Fiala?
The Minnesota Wild are showing interest in Predators forward Kevin Fiala according to TSN Hockey Insider Pierre LeBrun. He has spent his entire NHL career in Nashville.
---
9:33: Trade Bait Board
While we wait on trade news, take another look at TSN's Trade Bait Board featuring 50 players who could be moved ahead of today's deadline. Mark Stone, Wayne Simmonds and Kevin Hayes are your top three names. See the rest here.
---
9:15am: Ducks set to deal?
The Anaheim Ducks were busy yesterday on the trade front, sending defenceman Brandon Montour to the Buffalo Sabres. Pending unrestricted free agent Michael Del Zotto will likely get moved today as well, according to TSN Hockey Insider Darren Dreger.
---
9:08: Devils' Johansson on the move?
The New Jersey Devils made the first move of the morning, sending goaltender Keith Kinkaid to the Columbus Blue Jackets, but it likely won't be their last move of the day. According to TSN Hockey Insider Darren Dreger, forward Marcus Johansson will go today as well. The Devils are looking for a second-round pick. Johansson is currently No. 5 on TSN's Trade Bait Board.
---
8:58am: An update on the Oilers
See what TSN's Ryan Rishaug had to say about a couple of Oilers blueliners:
---
8:56: Kinkaid to Columbus
We have the first trade of the day! According to TSN Hockey Insider Pierre LeBrun, the New Jersey Devils have sent goaltender Keith Kinkaid to the Columbus Blue Jackets in exchange for a fifth-round pick in 2022.
In 41 games so far this season, Kinkaid has a goals against average of 3.36 and a save percentage of .891.
---
8:51am: Stars working the phones
According to TSN Hockey Insider Pierre LeBrun, the Dallas Stars are working the phones today looking at several options. LeBrun adds that it could be related to what happened with Mats Zuccarello, who was injured in his first game with the Stars after they acquired him from the New York Rangers. He is expected to miss about four weeks.
---
8:49am: Flames, Predators chasing big names?
According to Dreger, the Calgary Flames and Nashville Predators are checking in on New York's Kevin Hayes. Mark Stone and Wayne Simmonds are all moving targets for a number of clubs leading up to the 3:00 p.m. ET deadline.
---
8:45am: Meet Tradey
Teams have mascots... and now so does TradeCentre! Meet Tradey and follow him on Twitter @metradey throughout the day as we wait for trade news.
---
8:38am: Sharks had interest in Chiasson?
According to TSN's Ryan Rishaug, the San Jose Sharks had interest in Edmonton Oilers forward Alex Chiasson before getting Gustav Nyquist from the Red Wings. "Sounds like a few other teams have been kicking tires on him, but nothing firm yet. As more of the big names get dealt, more interest may develop," Rishaug tweets.
---
8:29am: Red Wings ready to sell?
Luke Glendening, Thomas Vanek and Jimmy Howard are among Detroit's trade bait targets according to TSN Hockey Insider Darren Dreger. A team will have to overpay to land Glendening, who is a popular player for the Red Wings.
The Red Wings shipped Gustav Nyquist to the San Jose Sharks late last night in exchange for a 2019 second rounder and a 2020 conditional third.
---
8:18am: Islanders, Bruins could make noise
According to Dreger, the New York Islanders will be watched closely today. The Isles could be a sleeper and the Boston Bruins are still in on Mark Stone, Wayne Simmonds and Tyler Toffoli as bigger options.
---
8:14: A reminder on Simmonds
According to Pierre LeBrun, Flyers' forward Wayne Simmonds has a 12-team no-trade list and some teams from the 'no' list have shown interest. He currently occupies the No. 2 spot on TSN's Trade Bait Board.
---
8:09am: Stone plan A for VGK
According to LeBrun, Mark Stone is Plan A for the Vegas Golden Knights while Micheal Ferland is Plan B. However, the Hurricanes are "wary" of moving Ferland, concerned it might affect team chemistry in a playoff race, LeBrun adds.
---
8:00am: Eight Teams in on Stone?
According to Bruce Garrioch of Postmedia, as many as eight teams are showing serious interest in Ottawa Senators winger Mark Stone.
Stone sits at No. 1 on the TSN Trade Bait Board and is the team's lone remaining unrestricted free agent on the board after Matt Duchene and Ryan Dzingel were both dealt to the Columbus Blue Jackets last week.
If you're looking for an early morning trade though, maybe look elsewhere as Garrioch believes the Stone sweepstakes could go down to the 3pm deadline.
---
8:00am: TradeCentre is On!
The TSN Hockey Insiders are up early and TradeCentre '19 is underway on TSN1, TSN3, TSN4 and TSN5. Click here to watch all the coverage on TSN Direct.
---

8:00am: Final Trade Bait Board
Here it is the final TSN Hockey Trade Bait Board heading into today's deadline.

The Top 50
| RK | Player | Pos | Age | GP | G | PTS | Cap Hit | Years |
| --- | --- | --- | --- | --- | --- | --- | --- | --- |
| 1 | Mark Stone, OTT | RW | 26 | 59 | 28 | 62 | $7.35M | UFA |
| 2 | Wayne Simmonds, PHI | RW | 30 | 61 | 16 | 27 | $3.98M | UFA |
| 3 | Kevin Hayes, NYR | C | 26 | 51 | 14 | 42 | $5.18M | UFA |
| 4 | Jets' 1st-Round Pick | | | | | | | |
| 5 | Marcus Johansson, NJD | LW | 28 | 48 | 12 | 27 | $4.58M | UFA |
| 6 | Adam McQuaid, NYR | RD | 32 | 36 | 2 | 5 | $2.75M | UFA |
| 7 | Derick Brassard, FLA | C | 31 | 50 | 10 | 19 | $5M | UFA |
| 8 | Jimmy Howard, DET | G | 34 | 42 | 2.88 | 0.91 | $5.3M | UFA |
| 9 | Cody Ceci, OTT | RD | 24 | 57 | 5 | 20 | $4.3M | RFA |
| 10 | Artemi Panarin, CBJ | LW | 27 | 57 | 24 | 67 | $6M | UFA |
| 11 | Jack Roslovic, WPG | RW/C | 22 | 61 | 7 | 17 | $894K | 1 |
| 12 | Micheal Ferland, CAR | LW | 26 | 52 | 16 | 33 | $1.75M | UFA |
| 13 | Dougie Hamilton, CAR | RD | 25 | 61 | 10 | 24 | $5.75M | 2 |
| 14 | Jason Zucker, MIN | LW | 27 | 62 | 15 | 31 | $5.5M | 4 |
| 15 | Eeli Tolvanen, NSH | RW | 19 | 4 | 1 | 2 | $894K | 2 |
| 16 | Josh Ho-Sang, NYI | RW | 23 | 10 | 1 | 2 | $863K | RFA |
| 17 | Mike Hoffman, FLA | RW | 29 | 59 | 26 | 50 | $5.19M | 1 |
| 18 | Adam Henrique, ANA | C | 29 | 60 | 12 | 32 | $5.83M | 5 |
| 19 | Alexander Wennberg, CBJ | C | 24 | 59 | 2 | 23 | $4.9M | 4 |
| 20 | Jonathan Huberdeau, FLA | LW | 25 | 59 | 16 | 58 | $5.9M | 4 |
| 21 | Mikkel Boedker, OTT | LW | 29 | 54 | 6 | 29 | $4M | 1 |
| 22 | Artem Anisimov, CHI | C | 30 | 59 | 10 | 28 | $4.55M | 2 |
| 23 | Alec Martinez, LAK | RD | 31 | 41 | 3 | 12 | $4M | 2 |
| 24 | Jeff Carter, LAK | C | 33 | 54 | 10 | 25 | $5.27M | 3 |
| 25 | Sergei Bobrovsky, CBJ | G | 30 | 44 | 2.82 | 0.906 | $7.43M | UFA |
| 26 | Brett Pesce, CAR | RD | 23 | 52 | 5 | 16 | $4.03M | 5 |
| 27 | Luke Glendening, DET | C | 29 | 62 | 9 | 20 | $1.8M | 2 |
| 28 | Alex Chiasson, EDM | RW | 28 | 51 | 17 | 27 | $650K | UFA |
| 29 | Andre Burakovsky, WSH | LW | 23 | 56 | 7 | 18 | $3M | RFA |
| 30 | Eric Staal, MIN | C | 34 | 62 | 18 | 40 | $3.5M | UFA |
| 31 | Justin Faulk, CAR | RD | 26 | 61 | 5 | 22 | $4.83M | 1 |
| 32 | Ryan Callahan, TBL | RW | 33 | 44 | 6 | 15 | $5.8M | 1 |
| 33 | Chris Kreider, NYR | LW | 27 | 61 | 25 | 45 | $4.63M | 1 |
| 34 | Alex Steen, STL | LW | 34 | 44 | 6 | 19 | $5.75M | 2 |
| 35 | Markus Granlund, VAN | C | 25 | 53 | 9 | 18 | $1.48M | RFA |
| 36 | Matt Benning, EDM | RD | 24 | 49 | 2 | 10 | | |
| 37 | Patrik Nemeth, COL | LD | 27 | 53 | 1 | 7 | $2.5M | UFA |
| 38 | Michael Del Zotto, ANA | LD | 28 | 33 | 1 | 6 | $3M | UFA |
| 39 | Riley Sheahan, FLA | C | 27 | 60 | 8 | 13 | $2.1M | UFA |
| 40 | Vlad Namestnikov, NYR | LW | 25 | 57 | 8 | 21 | $4M | 1 |
| 41 | Nikolay Goldobin, VAN | LW | 23 | 52 | 6 | 25 | $863K | RFA |
| 42 | Jesse Puljujarvi, EDM | RW | 20 | 46 | 4 | 9 | $925K | RFA |
| 43 | Tobias Rieder, EDM | LW | 26 | 46 | 0 | 11 | $2M | RFA |
| 44 | Alex Petrovic, EDM | RD | 26 | 35 | 0 | 2 | $1.95M | UFA |
| 45 | Nathan Beaulieu, BUF | LD | 26 | 27 | 3 | 7 | $2.4M | RFA |
| 46 | Bogdan Kiselevich, FLA | LD | 28 | 31 | 0 | 8 | $925K | UFA |
| 47 | John Hayden, CHI | RW | 24 | 45 | 3 | 4 | $750K | 1 |
| 48 | Jamie McGinn, FLA | LW | 30 | 2 | 1 | 1 | $3.33M | UFA |
| 49 | Andreas Johnsson, TOR | LW | 24 | 53 | 16 | 32 | $788K | RFA |
| 50 | Kasperi Kapanen, TOR | RW | 22 | 60 | 18 | 37 | $863K | RFA |
TRADED:
No. 2: Matt Duchene - Ottawa to Columbus on Feb. 22
No. 5: Maple Leafs' first-round pick - Toronto to Los Angeles on Jan. 28
No. 5: Gustav Nyquist - Detroit to San Jose on Feb. 24
No. 6: Cam Talbot - Edmonton to Philadelphia on Feb. 15
No. 6: Mats Zuccarello - NY Rangers to Dallas on Feb. 23
No. 7: Ryan Dzingel - Ottawa to Columbus on Feb. 23
No. 8: Derick Brassard - Pittsburgh to Florida on Feb. 1
No. 9: Charlie Coyle - Minnesota to Boston on Feb. 20
No. 11: Nick Jensen - Detroit to Washington on Feb. 22
No. 11: Brian Boyle - New Jersey to Nashville on Feb. 6
No. 13: Chris Wideman - Ottawa to Edmonton on Nov. 22
No. 14: Tanner Pearson - Los Angeles to Pittsburgh on Nov. 14
No. 17: Jake Muzzin - Los Angeles to Toronto on Jan. 28
No. 21: Ben Lovejoy - New Jersey to Dallas on Feb. 23
No. 27: Alex Petrovic - Florida to Edmonton on Dec. 29
No. 27: Nino Niederreiter - Minnesota to Carolina on Jan. 17
No. 28: Nick Bjugstad - Florida to Pittsburgh on Feb. 1
No. 28: Brandon Manning - Chicago to Edmonton on Dec. 29
No. 35: Michael Del Zotto - Vancouver to Anaheim on Jan. 16
No. 35: Jamie Oleksiak - Pittsburgh to Dallas on Jan. 29
No. 36: Luke Schenn - Anaheim to Vancouver on Jan. 16
No. 39: Carl Hagelin - Los Angeles to Washington on Feb. 21
No. 48: Dale Weise - Philadelphia to Montreal on Feb. 9