TSN delivers comprehensive coverage of the 2018 CFL Draft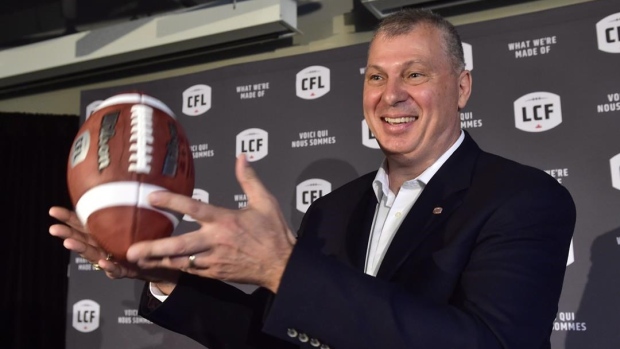 TSN will deliver comprehensive live coverage of the 2018 CFL Draft, on Thursday May 3 beginning at 8PM ET/5PM PT with the first two rounds of the draft.
The draft will kick off with two-hours of extensive coverage on TSN, with the later rounds available on TSN.ca and TSN GO beginning at 10 PM ET/7PM PT.
Farhan Lalji will host TSN's exclusive coverage and will be joined by CFL on TSN analyst and resident CFL Draft expert Duane Forde.
Forde is set to cover the CFL Draft for the 14th time in his illustrious career.
The panel will also feature CFL Insider Dave Naylor and former Montreal Alouettes first overall pick, Davis Sanchez.
CFL Commissioner Randy Ambrosie will announce the selections of the first two rounds live from the CFL on TSN studio.
The panel will then break down each pick of the draft. In addition to analyzing each player selected from the perspective of all teams, the panel will also feature live reports and interviews from the 'war rooms' of each CFL team, including the Alouettes who currently hold the first overall pick.
TSN Digital will also have live draft coverage that will be accompanied by real-time pick-by-pick draft tracker, as well as instant video analysis from the draft panel.
TSN's social media accounts will share memorable moments, photos and videos and you can also follow along with exclusive content on BarDown.com
CFL Pre-season action begins on May 27, while the regular season kicks off on Thursday June 14.