Ultimately, players will be remembered for Italy's failure
Head coach Giampiero Ventura certainly deserves much of the blame. He will be subject to criticism after an awful performance but ultimately it is the players that will be remembered as the ones who failed to take Italy to a World Cup.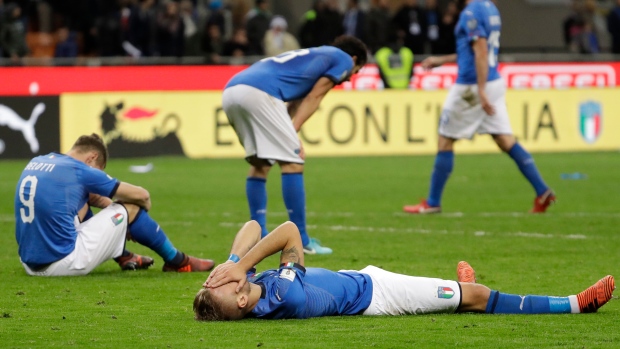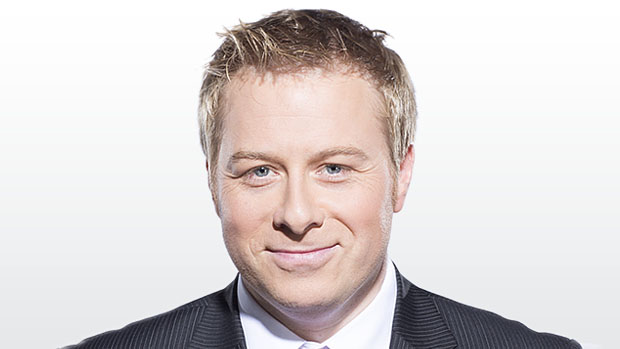 At 10:41pm on the night of Monday, November 13, 2017 inside one of the great theatres of football, the Stadio Giuseppe Meazza Stadium, reality hit home for Italian football.
The final whistle was the sound the packed house feared and when it came its greatest player, goalkeeper Gianluigi Buffon, was the closest to the opposing goal, up late in an ambitious attempt to score a late goal to give them a chance.
It will be the last time we see the great man on the international scene. He will be sorely missed at Russia 2018 and is denied a chance to make a sixth World Cup following a dismal campaign, but very few of his teammates aside from the goalkeeper deserved to be at the sport's grandest stage. The great name of Buffon and the great name of Italy will be noticeably absent from the chronicles of Russia 2018 but most of the country's other players won't be. They can hide behind bigger targets that will be fired at following an awful performance but ultimately it is the players that will be remembered as the ones who failed to take Italy to a World Cup.
The campaign's obituaries will focus on one main man and head coach Giampiero Ventura certainly deserves much of the blame. His absolute refusal to lean on Napoli's intelligent duo, Jorginho and Lorenzo Insigne, was as mystifying as leaving on three central defenders until the very end when Sweden didn't just park a bus but also put an entire IKEA in front of goalkeeper Robin Olsen.
Those who hired Ventura will rightfully be questioned just like much of the media have done for the past two years. Stale performances against minnows like Albania, Israel and Macedonia were brushed aside and warning signs ignored. When they were drawn with Spain everyone knew this Italy side would be forced into a likely playoff yet they spent the entire group stages playing a bizarre formation and then changed it before the games against Sweden.
The only previous time that this wonderful football nation missed the World Cup it had a legitimate excuse. At the end of 1957 it arrived in Belfast, Northern Ireland needing a draw to send them to the World Cup but the official referee was grounded in London due to fog and couldn't get to the game. UEFA tried to send a different representative by boat but it was too late and in the end right before the start it was declared as an unofficial friendly although there really wasn't anything friendly about what was later known as the 'Battle of Belfast'. A fiery Windsor Park faithful were furious that the game wasn't official and Italy – ironically having gotten a 2-2 draw that would have been enough – had to run from the field and be protected in a tunnel by Northern Ireland's players away from the angry supporters. Eventually, five weeks later the game was replayed and a scarred Italy were beaten 2-1 and didn't make that year's World Cup in Sweden.
Sweden plays another part in their unfortunate history this time having knocked them out by a deflected goal to nil over two legs. Many praised Sweden for their defensive tactics throughout which is fair considering Italy have received such plaudits for that style many times but this was hardly a tremendous Swedish team.
Fittingly – much like Switzerland this week – they qualify for the World Cup because of one fortunate goal. This is not to say that Italy were unfortunate but rather to exemplify that the nature of a low-scoring sport even at its peak can lead to such a fine line between success and failure. It is fitting because international football may not have been more tedious in recent years than this past week.
A goalless game between Italy and Sweden came a day after two UEFA World Cup qualifiers also ended goalless and two days after Denmark-Ireland also ended with a goal. The day before that the first leg saw Sweden score one deflected goal at home before Honduras-Australia and New Zealand-Peru also ended without a goal. Seven games and one goal if you lost count or stayed awake for them.
This is important to note not simply because of the overwhelming prize on the line. Of course, that leads to cautious matches but the overall quality on show is tedious to those used to watching European club football so often and this is the group Italy are currently a part of. That is why no one should feel sorry for Italy and that includes Italy themselves. The evidence of the past week shows that UEFA are fortunate to have 13 automatic slots at the World Cup and that is why it is even more damning on this current Italian team that they still couldn't qualify.
Few expected this but those who watched their entire qualifying campaign will not be surprised by their eventual demise. This is a side that was run by figureheads who failed to evaluate their own talent and appointed a man in charge who never looked like the right man from the start. If a club football side in any league had played as poorly as Italy did in the past 14 months he would have been fired a long time ago.
The old argument on how much a coach can have an impact on a professional team has gone on for many years and will continue in offices, living rooms and pubs for generations long after we are all gone but those on the side of the coaches have another strong case to sway those still wondering. Less than two years ago Antonio Conte took a very ordinary Italy team and made them look extraordinary, knocking out holders Spain and running Germany close, eventually losing on penalties. Now they would simply settle for ordinary again. Less than two years on Italy, with better players available to them than Conte had, are in shambles and look miles away from those two great footballing sides.
Next June and July for the first time in 60 years they will be miles away from 32 teams and the biggest festival in the sport. Let's see what they learn from that.