Vancouver and Victoria to host WJC in 2019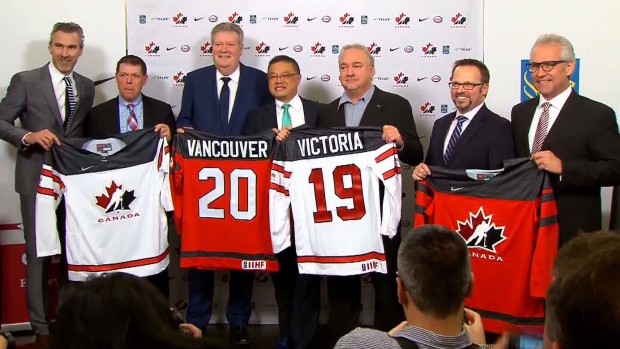 The World Juniors are headed West.
Hockey Canada announced Thursday the 2019 tournament will be hosted by Vancouver and Victoria.
The tournament will mark 100 years of hockey in B.C., Hockey Canada said.
This year's tournament while be split between Toronto and Montreal, as it was in 2015. The 2018 tournament will take place in Buffalo.
Last year's tournament took place in Helsinki, Finland with the host country winning gold for the second consecutive year.