Wilder: 'I am still trying to get me a body on my record'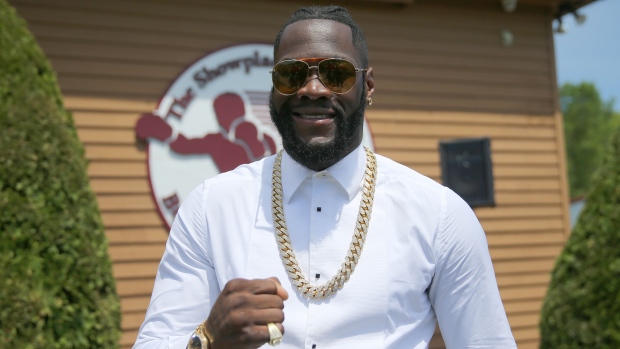 Ahead of his WBC Heavyweight Title defence on Saturday night in Brooklyn against Dominic Breazeale, Deontay Wilder says he isn't afraid of ending his opponent's life in the ring.
"This is the only sport where you can kill a man and get paid for it at the same time," the 33-year-old Wilder said. "It's legal."
The Tuscaloosa, AL native is looking for a ninth successful defence of the title he won in 2015 over Quebec-based fighter Bermane Stiverne and makes no apologies for what he sees as a life-and-death proposition for the 33-year-old Breazeale.
"His life is on the line for this fight and I do mean his life," Wilder said. "I am still trying to get me a body on my record."
When pressed about the nature of his comments, Wilder doubled down and blamed his opponent.
"Dominic Breazeale asked for this," Wilder said. "I didn't go seek him. He [came for] me. So if it comes, it comes. This is a brutal sport. This is not a gentleman sport. We don't ask to hit each other in the face but we do anyway. And you can ask any doctor around the world, he will tell you, your head is not meant to be hit."
Wilder (40-0-1) enters the fight coming off a majority draw against Tyson Fury last December.
Breazale (20-1) was also last in the ring in December, knocking out Carlos Negron. The lone blemish on his record was a 2016 TKO loss to Anthony Joshua.