Welcome to The Orlando Golf Show!
TSN Golf Reporter Bob Weeks introduces you to golf's coolest demos, innovations and exhibits from world class players, instructors and industry experts this week at the 2017 PGA Merchandise Show.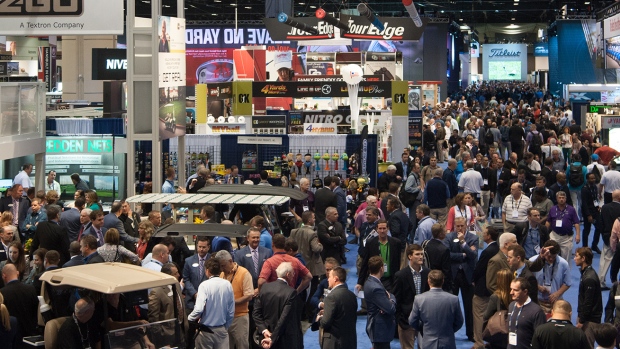 Each year, at the end of January, golf manufacturers and industry leaders gather in Orlando, Fla., for the PGA Merchandise Show. And if there's an official kick-off to the new golf year for the industry, this is it.
More than 1,000 exhibitors from 90 countries will be on hand to showcase the latest and greatest in clubs, balls, apparel, gadgets and much more.
The newest equipment that will be available at Golf Town will be launched over the three days of this event that fills nearly one million square feet of exhibit space at the Orange County Convention Centre, drawing more than 40,000 industry professionals.
It's where dreamers first show off their latest idea that may turn into the next big thing and where industry giants unveil the updates to their leading gear.
For avid golfers, this is truly the game's biggest candy store. Unfortunately, it's only for those in the trade. However over the next week, I'll be on hand in Orlando providing an inside look at an event that is simply known as The Show.
Here On TSN.ca/GolfGear, we'll show you what's hot in woods, irons, putters, balls and more, deliver interviews with experts who will explain the technology, talk with tour players who will be on hand and look at what may be the hottest new product for 2017.
And follow me on social media for updates and live look-ins via Facebook and Instagram.
Get ready for the 2017 season with TSN and Golf Town!