Westhead: Junior hockey player suing CHL gets 'the finger' from fans, cold shoulder from grandpa
Sam Berg's lawsuit against the Canadian Hockey League has done more than polarize the country's hockey community. It has split his family. Berg said his 71-year-old grandfather William, a retired General Motors employee, is ashamed of him for filing a landmark class action lawsuit against the Niagara IceDogs and the Ontario Hockey League last month.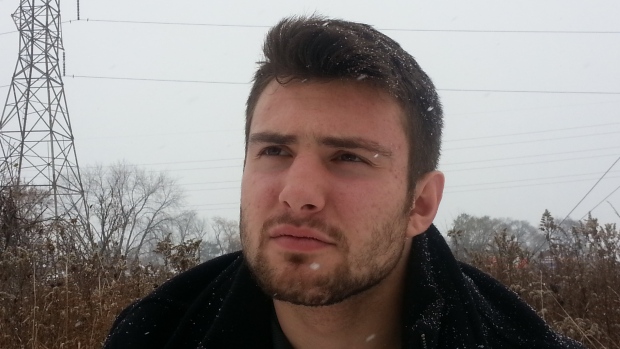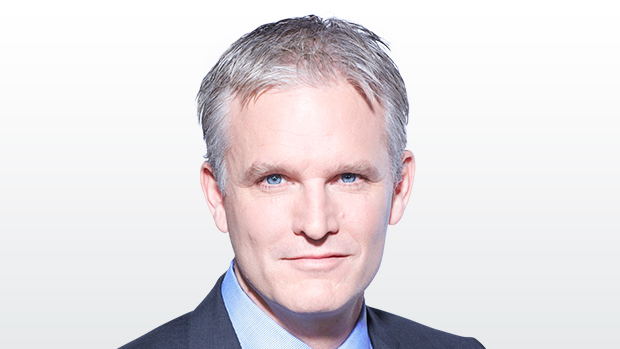 Sam Berg's lawsuit against the Canadian Hockey League has done more than polarize the country's hockey community. It has split his family.
Berg said his 71-year-old grandfather William, a retired General Motors employee, is ashamed of him for filing a landmark class action lawsuit against the Niagara IceDogs and the Ontario Hockey League last month.
His grandfather, who now spends his days driving the Zamboni at the local rink in Beamsville, denies he's ashamed. He says simply he has a difference of opinion with his 18-year-old grandson.
"I have a different point of view," William Berg says. "That's all. I like Sam, I really like Sam."

Sam Berg's case is one of three legal actions that may reshape major-junior hockey in Canada.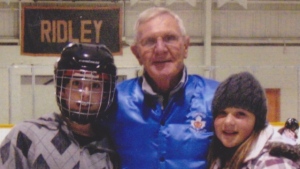 Berg has asked an Ontario Superior Court to confirm that the 1,300-odd, mostly teenaged players in the Canadian Hockey League are employees of their teams. If they are employees, Berg argues, then they ought to be paid at least minimum wage.

Some players in the CHL work more than 60 hours per week but make as little as $40 in compensation, his lawsuit alleges.

Before Berg filed his lawsuit in a Toronto court, detailing his falling out with his former team, the IceDogs, Berg and his father Bill, who played 10 years in the NHL with the Islanders, Leafs, Rangers and Seantors, talked about what Sam Berg would likely be forced to deal with.

There would be attacks on social media and in public.
"I have people giving me the finger all the time and I knew that would be the case," Sam Berg told TSN in an interview over lunch this week in a Hamilton diner.
"We knew this was going to be a problem for a lot of people. In Canada, hockey is more than a game. Everyone seems to know who Sidney Crosby is and who won the Stanley Cup the past five years. For someone to want to change the game, that's hard for people to accept.
"But without change, we'd still have segregation and women wouldn't be able to vote. And we hoped some people would support us. When my dad was involved with the NHL players strike in 1994, it was a 'millionaires versus billionaires' fight. Today, we figured that this would be seen as players just fighting for minimum wage. So we hoped we would at least get some support."
Sam Berg insists his lawsuit isn't sour grapes.
"This is about helping all players," he says. "What can you say about a system that pays some players the same as what they earned decades ago?"
The Bergs are a close-knit family.
They live on a farm in Beamsville, Ont., with roots in the community that date back 300 years. The vineyard on their bucolic farm had a section cut out years ago to make room for a shinny rink where Sam and his sister Annie spent years learning to skate alongside their father, uncle Bob, who played in the American Hockey League, and their grandfather.
"We have spent a lot of time together," Sam Berg said. "Family dinners, Christmases. We are close."
So Berg was stunned at what happened when his grandpa found out about his lawsuit.
William Berg called his son Bill, the former NHLer.
"He started going off to my dad about how our family would be portrayed in the community," Sam Berg said. "He said people in the area would know him as the guy whose grandson ruined hockey. He was going on about how some teams are losing money and this would put them over the edge. My dad went back at him and asked when he became an expert in player contracts and the financial positions of the CHL teams and minimum-wage laws."
Bill Berg, the former Maple Leaf, declined to comment on the rift within his family, other than to say he supports his son's efforts.
It wasn't long before grandfather and grandson met at the Beamsville rink.
"The first thing he did, right away, was to talk about the finances of CHL teams and how I was going to screw up the league," said Sam Berg, whose sister Annie, a grade 11 student, recently committed to play hockey at St. Lawrence University. "Then he asked me if I was planning to sue St. Lawrence University, too.

"My grandfather thinks this will destroy some CHL teams in small markets, but they don't look destitute to me," Sam Berg said. "They have revenue sharing already. Maybe they need to do more sharing. I tried to tell my grandpa he was not banker to these teams, so he really doesn't know, but he just said to me, 'why would they lie? You are going to ruin them.' My grandpa thinks because this is hockey, that everyone is respectable."

And then, a parting shot.

"He said, 'What do I say if people ask me if it's my grandson who is ruining hockey?'" Sam Berg said. "I told him he didn't have to tell anyone I am his grandson. He didn't say anything. He just walked away."

William Berg said he is worried, like many hockey fans, that if his grandson's lawsuit is successful, that some junior hockey teams will be forced to fold.

"I can't grasp Sam's reasons for doing this," he said. "I had two boys go through hockey and it was fine for them. There are teams like London and St. Catharines that could clearly afford to pay players, but what about the other teams that are borderline in Belleville or Peterborough. They are on tight budgets and if they fold, how many chances does that take away from boys."

After playing with the single-A Lincoln Blades and Peak Academy, a Toronto-area high school that specializes in sports programs, Sam Berg was drafted by the United States Hockey League's Muskegon Lumberjacks.

The OHL's IceDogs, who had drafted Berg in the 12th round of the 2012 draft, suggested he be better off in the OHL than playing in the USHL, which may have been a route to a scholarship at an NCAA team.

So the IceDogs made a sweet offer, Berg says. He says they promised him that if he played a single game, he would be granted an "irrevocable guaranteed" four-year education scholarship.

After a training camp where he scored twice in five games last season, Berg said he fell out of favour with the coaching staff after 16 games and then was demoted to the St. Catharines Falcons, a Junior 'B' team. After a trade to the Thorold Black Hawks, Berg said he injured his shoulder in a game so badly that he would need surgery if he was going to keep playing.

He decided along with his family it was time for full-time school.

"I called the IceDogs and said I'd be needing my scholarship because I was going back to school," Berg says. "They didn't say anything. They just hung up the phone on me."

IceDogs owner Bill Burke declined to comment and referred questions about the lawsuit to CHL commissioner David Branch, who did not respond to an email seeking comment. IceDogs coach and general manager Marty Williamson told The Toronto Star that Berg's scholarship package was voided because he didn't report this fall to training camp.

"He quit," Williamson said. "You can't just quit and not show up."

The team is paying for one semester of Berg's courses at McMaster University this year.

"I guess I have a problem with it, too, because Sam wasn't there that long with the team," William Berg says. "If it was Gretzky or someone who had been in the league for four years, fine. Maybe Sam got a raw deal, but he wasn't there that long. If he had put in a year or two, then maybe I would agree with it, but after five or 10 or 15 games, I think he's going out on a limb about it.

"But I'm not ashamed of Sam," William says quietly after a long pause. "This is a just a difference of opinion."

A difference of opinion not only in the Berg family, but across the country.