What's next - Drogba in an Impact jersey?
As Noel Butler of TSN Radio understands from sources, Dider Drogba has held high level discussions with the Montreal Impact - his preferred option if one of the most successful and decorated strikers in recent times opts to continue his career in Major League Soccer.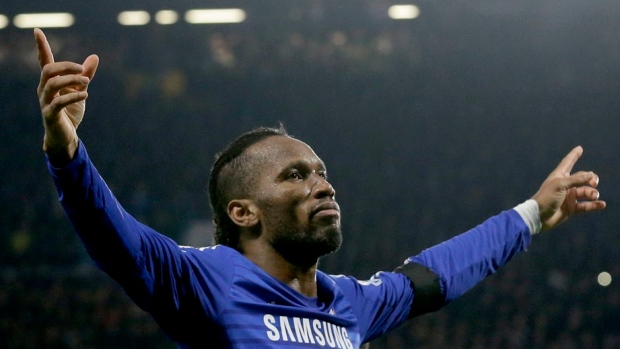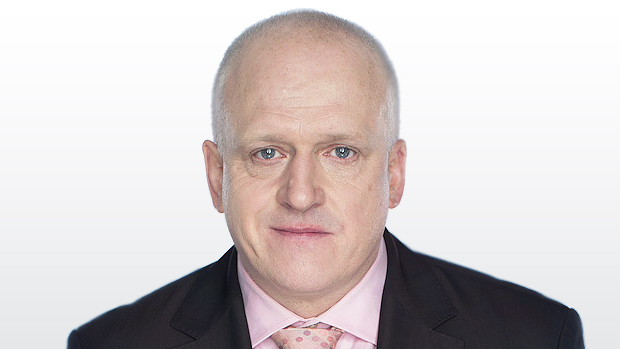 At around 5pm et on Wednesday afternoon, a chartered aircraft which had taken off from London's Gatwick airport some seven hours earlier touched down at Montreal's Dorval airport. The aircraft then taxied to a discreet part of the runway where shortly afterwards, approximately half a billion dollars plus worth of unbridled Grade A international football talent disembarked.
Its cargo hold contained one of the most sought after, and highly valuable of trophies in all of world sport. Bienvenue à Montréal, Chelsea Football Club.
The Barclays Premier League champions had opted for Montreal as its preferred sanctuary to base themselves whilst they carry out their three-match International Champions Cup commitments over the next fortnight south of the border.
Missing, of course, was club legend and the man who almost singlehandedly bought Chelsea its greatest ever triumph in its 110-year history; 2012 Champions League hero Didier Drogba, who opted to leave Chelsea after he picked up an incredible fourth BPL title in late May.
However and as TSN.ca understands from sources, Drogba has held high level conversations and discussions with the Montreal Impact - his preferred option if one of the most successful and decorated strikers in recent times opts to continue his career in Major League Soccer. So advanced and intense have been those discussions that of late, they have been carried out in French, the Ivorian legend's native tongue.
Only earlier this week and right on the eve of Chelsea's departure for Montreal, one of the biggest London tabloids broke the story a host of MLS clubs were in hot pursuit of a player who has no intentions of retiring, even though he had made the decision to leave a club he calls home.
Surely though just as Mourinho has opted for Montreal, Drogba coming to the Impact makes just about as much sense as it did back in 2007 when the original designated footballer opted to trade Real Madrid in for some Tinseltown stardust.
I think we can all agree the so-termed Beckham Experiment worked out perfectly for all parties concerned; from Major League Soccer itself, the Galaxy, right through brand Beckham and even MLS legends of legends, Landon Donovan himself.
For the Impact, who have struggled at the gate this season and also in replicating the type of performances that served them so well in a Champions League campaign which brought them all the way to the final, securing Drogba would be a game changer the organization and fan base crave.
No disrespect meant to the likes of Andrea Pirlo and Frank Lampard and what they bring to New York City FC both on and off the pitch, let alone Steven Gerrard, who had quite the debut in a Galaxy jersey Friday night, but these all pale into an utter insignificance when comparing with Drogba in an Impact jersey.
I'd even go so far to say this would outreach even what Thierry Henry could have accomplished if he had delayed his arrival into MLS until the Impact debuted in 2012.
It is well recorded that the Montreal Impact will only pursue players of this pedigree once it is firmly established that the player wants to be in Montreal. To this end, TSN.ca understands Drogba has made it abundantly clear to the Impact organization that la belle ville is the Special One as far as MLS is concerned.
Drogba is acutely aware of the Impact's Champions League glory, one which certainly helped elevate MLS in the eyes of world football and the fact his old club chose the Impact's training facility for their pre-season camp. A natural grass pitch as a new home not lost on him neither nor the predominant French-speaking culture afforded in a city that is without question the most international of all MLS markets.
Chicago, though, has first option on Drogba through the archaic discovery list system and they would be keen to strike the option if he signs the contract MLS has reportedly offered him.
Something significant has to give with the league for the Impact to secure Drogba's services. What appears clear at this stage is he does not want to sign the league's offer if indeed it would be the Fire. Which begs the question why any sports organization would want to pay a player millions of dollars if he wants to play and continue his career elsewhere?
The options for Drogba and the Impact are limited. However for the league, it faces ridicule around world football if it continues with this folly of controlling the clubs players like Drogba end up at. Let's remember Don Garber's long run commitment to grow MLS to such an extent that by 2022 it is mentioned in the same breath as a BPL.
Could you imagine for one moment the Bundesliga telling Bastian Schweinsteiger who made his Manchester United debut in Seattle last night that he wasn't free to pursue a career dream to play in the BPL with a club that has set its sights this upcoming season with yet another premiership title, and yet more European glory.
How free the Impact are to negotiate with Chicago or any other clubs ahead of them in the discovery list pecking order is a question that even MLS President Mark Abbot might have difficulty providing a simple answer on.
What would be an absolute PR disaster for the league is if Drogba was to show up in Montreal over the next fortnight to reacquaint himself with a club that when he does finally retire, and just like Gerrard will return to Liverpool, Drogba will return to Chelsea in some capacity, once one of the most famous pairs boots in world football are finally hung up.
Meanwhile, Chelsea will continue with their double dose of daily closed training sessions at the Impact's Parc Champêtre training centre, a facility which cost the Impact in excess of $10 million to design and construct since they unveiled their plans last September.
For this pre-season, the BPL champions have traded in 2014's leafy confines and backdrop of Lake Wörthersee in the Austrian Alps for one of Montreal's oldest parks nestled alongside the banks of the St. Lawrence Seaway.
On Friday, the Chelsea Foundation staged a coach education workshop and a kids training clinic at a soccer complex some 40 kilometres from their training base, both at no charge whatsoever to those who were fortunate enough to be chosen from a promotion which ran on the Chelsea website. This following the exact same model their Foundation has staged in recent years from Sydney to Soeul.
At the very same time local Montreal-area kids were doing training drills with Chelsea's Foundation Staff, a small number of members of the local Montreal area Supporters Club had the privilege of attending a Mourinho-led practice session.
On Thursday night, along with chairman Bruce Buck, Chelsea staged an event at the Montreal Blues HQ, the Burgundy Lion pub, where they even brought along the BPL and League Cup trophies for photo ops. Quite coincidentally, this same establishment is an Impact Supporters Bar partner.
Allowing Chelsea to train for a fortnight at their own facility is another clear example of the Impact's desire and long-term strategy of forging meaningful relationships with international football clubs.
For this to have been at all possible, the Impact on their part is trading in some short-term pain for the long-term gain. As a token of their appreciation, and without fanfare, Chelsea's superbly illustrated pre-season US Tour program has been bilingually produced.
Here to Stay, Here to Play is their motto. Time and common sense prevailing will tell if club legend Didier Drogba comes to the Impact to play and help grow football in Montreal, which it very much seems he and MLS's 19th franchise will do all they can to make a reality.
Noel.Butler@BellMedia.ca
@TheSoccerNoel
Sporting KC Vs Montreal Impact TSN690 8:30pm et/5:30pm pt
Chelsea FC Vs New York Red Bulls July 22nd TSN5 8pm et/5pm pt