What we learned from Canada's World Cup bid
What a magnificent day for Canadian Soccer. The dream of Canada hosting a men's World Cup took a gigantic turn toward reality on Monday after CONCACAF announced their official plans of a joint bid for World Cup 2026.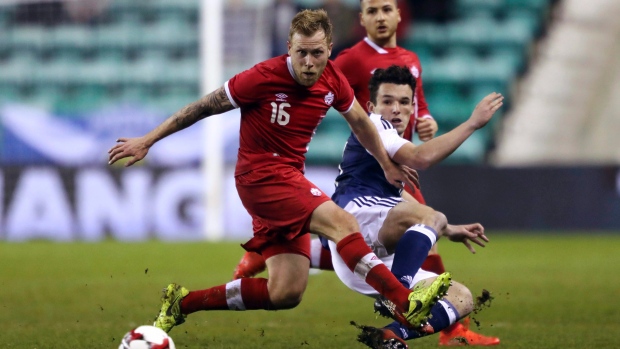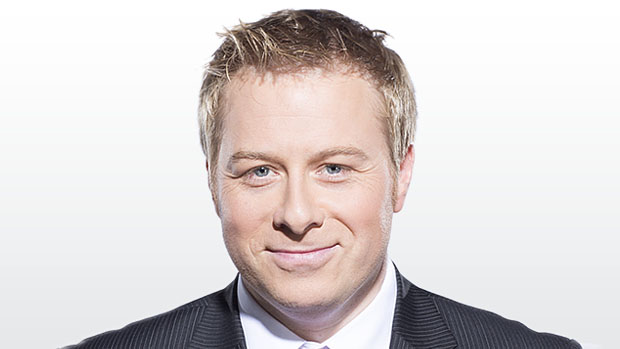 What a magnificent day for Canadian Soccer.
The dream of Canada hosting a men's World Cup took a gigantic turn toward reality on Monday after CONCACAF announced their official plans of a joint bid for World Cup 2026.
Many of us have sat and watched bids to host big sporting events in the past and wondered. This felt different. Very different.
This felt official. Countries have until the end of 2018 to submit their applications to host the newly expanded World Cup nine years from now but it is hard to imagine any bid beating this one. Even in a world that decided Qatar 2022 was a good idea.
What we learned
The most important part of this whole bid process for Canada is having a team in the event. No World Cup has ever been held without the host country being involved. When plans were leaked of an unprecedented three country bid, there was no clarification on whether all those countries would receive automatic invites. FIFA still needs to approve this even if they accept the bid, but we now know they have asked all three teams to be involved. "We have made this very clear within the process," said Victor Montagliani, president of the Canadian Soccer Association.
That is so important. Canada has much to offer and the 2015 Women's World Cup was a terrific example. But around the world, Canada is not known as being relevant in the men's game. At the negotiating table when the process was drawn up for the bid, a question could easily have been asked of Canada; "Would you still host games and be involved in this World Cup if you are forced to qualify?" So far, the answer seems like an emphatic no and that's tremendous news for all who love the sport in this country.
This entire bid has been helped by the recent news of an expanded World Cup. Sunil Gulati, president of the United States Soccer Federation, admitted as much Monday. He confirmed that these discussions have been taking place for 3-4 years, but couldn't be discussed publicly until they knew the parameters for the event.
Having 80 games and 48 countries at a World Cup reduces the amount of adequate hosts due to the size of the event. It also makes it far easier to have a country like Canada in the event when another 47 are already invited. The newly proposed slots per region see CONCACAF getting six slots instead of the current 3.5. For 2026, the other countries in CONCACAF would still fight for a top three slot and wouldn't have to do it against Mexico or the U.S. At the World Cup itself - without getting too far ahead of ourselves - hosting both group games as a seeded team in a 48-team tournament, with two teams out of three moving on, could also see Canada hosting a 32 knockout game in 2026.
On Monday we also learned that those in charge of putting together this bid have decided that Canada and Mexico will each host 10 games and the U.S. will host 60, including the final eight matches from the quarterfinals onwards.
Some in Canada were extremely disappointed with this allocation. They shouldn't be. The closer this World Cup gets to reality, the more and more it will feel like the U.S.' World Cup to the rest of the world. Let it. They do a lot of things right. They have magnificent facilities that can host games, training facilities, teams and supporters. Without them, there would be no Canada 2026 bid. Mexico is one of five countries to already host a World Cup twice and will become the first ever to host it a third time. Like Canada, this is a bonus for them too. USA likely needed both Canada and Mexico to secure this tournament. Handing them 25 per cent of the tournament in return seems more than fair and will also not effect the overall quality of the tournament itself. Here in Canada,we will take a small piece of the pie, and it will be something this country has never sampled before - and it will be fantastic.
Venues and placement of games
It was not revealed how many different venues will be used, but Gulati did say that geography could help them use more venues than any previous World Cup. That would be a major surprise. In 2002, Japan and Korea combined to use 20 different venues and it would be difficult to see that being overtaken in 2026. When the newly expanded plans for the 2026 World Cup were revealed earlier this year, I asked Montagliani if their bid would see 16 different venues simply hosting 16 different groups. He told me that wouldn't be their preference and echoed Gulati's thoughts on Monday that cities being close together, such as Vancouver and Seattle and Toronto and New York, may mean games in the same group could be played in different countries. Remember, though, this is very important: three team groups already present unfair scenarios. If A plays B first, who plays C next and who gets an advantage waiting to play C knowing exactly what they need to do in the last game?
We know Canada and Mexico will host two of their 10 matches, but would Canada want to play both of their games in the same city for an advantage without having to travel? Or do they fly across the country and play one game in Toronto and one in Vancouver? Playing a last 32 knock-out game for Canada and Mexico in the U.S. would be bad for the bid process (suddenly they aren't really hosts), so without seeing the plans it wouldn't be surprising to see both these countries host six group matches (either all three in two groups or two games from three groups always including the hosts) and then three last 32 games. The games featuring the winner and runner-up from whichever groups Canada and Mexico were in would make sense to host outside of the U.S. (plus one other), as would the last 16 games featuring those winners. Under this plan, the U.S. would host 36 group games out of a possible 48, 10 last 32 matches out of a possible 16, six last 16 games from a possible eight and then all of the remaining matches.
Finally, we found out that the games would be played on grass if FIFA chooses to mandate this. Every World Cup game has always been played on grass and we would expect this to be no different. Just where that grass will be in Canada we will have to wait and see. A minimum two and a maximum of four is the most likely of scenarios for this bid process.
No matter where they will be played, suddenly the opportunity of watching the world's biggest sporting event in Canada no longer exclusively lives in our imagination. The world is paying attention and we might just get an invite to host them all.