2026 WC committee pares list of host cities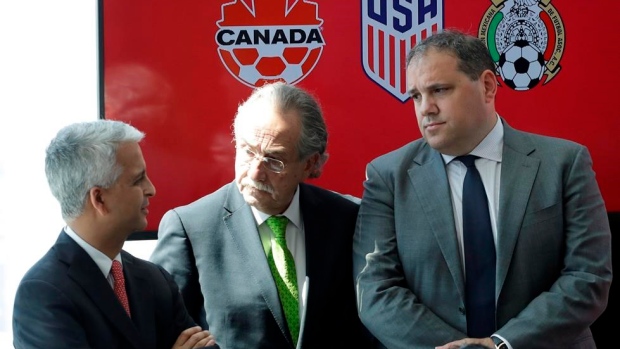 The United Bid Committee - comprised of Canada Soccer, the United States Soccer Federation and the Federacion Mexicana de Futbol Asociacion - announced on Wednesday that it had narrowed the list of potential host cities for World Cup 2026 from 41 to 32.
In Canada, Regina and Ottawa were eliminated from contention to host a World Cup match.
Vancouver, Edmonton, Toronto and Montreal remain on the roster of potential cities.
Birmingham, AL, Cleveland, Indianapolis, Jacksonville, New Orleans, Pittsburgh and San Antonio were also eliminated.
Three Mexican cities and 25 American cities make up the remainder of the list of potential hosts.
Representatives from the 32 cities will convene in Houston on November 13 to meet with the bid committee and make their cases.
The FIFA Congress will officially award the World Cup to the successful bid on June 18. Morocco is also in contention to host the tournament.