A look at the Blue Jays' biggest free-agent additions
On the heels of the six-year agreement between George Springer and the Toronto Blue Jays, here is a look back at some of the largest and most impactful free-agent signings in team history.
Allan Perkins, TSN.ca Staff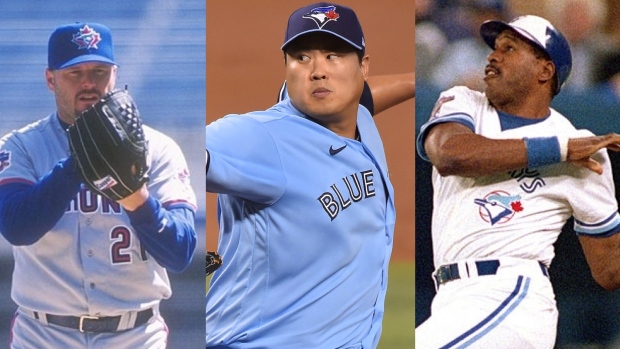 If Hyun-Jin Ryu's signing last winter was the start of a new era for the Toronto Blue Jays, George Springer's deal was an all-in commitment to it. That's always been the plan.
Words like flexibility, patience and control were often mentioned the last few years by president Mark Shapiro and general manager Ross Atkins when it came to player acquisition.
Now, we're seeing why.
After a much-improved 2020 season, gone are the days of the Blue Jays standing back as other teams make big off-season splashes. It may have come later in the winter that some imagined, but the last few days alone have given the Jays their most impactful free agent haul in years. And the off-season isn't over yet, either.
On the heels of this week's Springer and Kirby Yates additions, here is a look back at some of the largest and most impactful free-agent signings in Blue Jays history.
---
Jack Morris – Dec. 18, 1991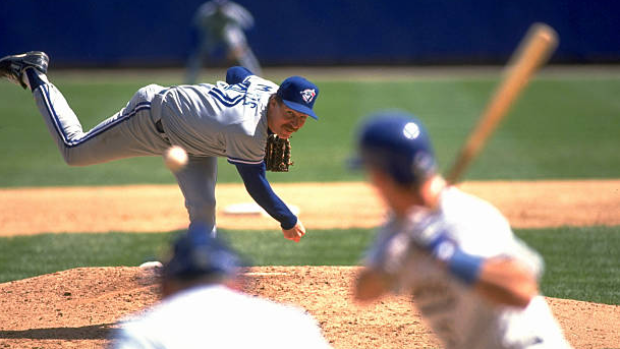 Contract: Two years, $10.85 million
Fresh off his 10-inning masterpiece for the Minnesota Twins in Game 7 of the 1991 World Series – which many consider the greatest game ever pitched – Morris signed a two-year deal with the Blue Jays to join an already strong starting five. Alongside Jimmy Key, Todd Stottlemyre and Juan Guzman, Morris helped set up Toronto to be one of the best rotations in the American League.
The verdict: Morris' numbers in his two seasons as a Blue Jay were underwhelming. He made 61 starts and pitched to a 4.87 ERA with a 1.41 WHIP. But it wasn't all bad. Toronto's first two World Series titles came in 1992 and 1993 and while Morris wasn't great in the playoffs, he did win a league-leading 21 games and was a big reason why the Jays held off the Milwaukee Brewers to win the 1992 AL East title.
Dave Winfield – Dec. 19, 1991
Contract: One year, $2.3 million
One day after signing Morris, the Jays brought in 40-year-old Dave Winfield, who was nearing the end of his Hall of Fame career. After 12 straight All-Star appearances from 1977 to 1988 as a member of the Padres and Yankees, Winfield missed the entire 1989 season with a back injury and wasn't quite the same the two seasons after. Did the hulking 6-foot-6 slugger have anything left in the tank?
The verdict: Turns out, he did. Winfield hit .290 with 26 home runs and led the Blue Jays in OPS+ at 138. He also recorded the game-winning hit in Game 6 of the World Series with an 11th-inning double scoring Roberto Alomar and Devon White. Toronto would need both those runs as they held off an Atlanta Braves rally in the bottom half to win 4-3 and give fans north of the border their first-ever world title.
Paul Molitor – Dec. 7, 1992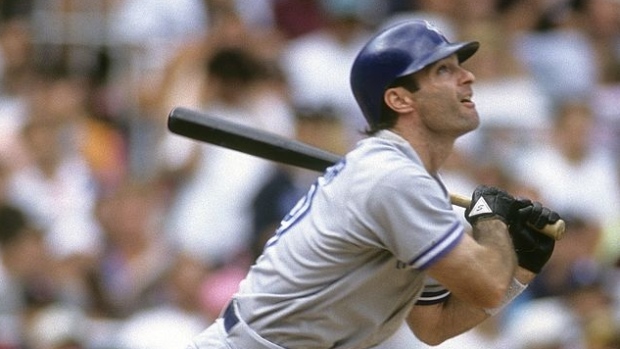 Contract: Three years, $13 million
Despite a championship just months earlier, the Jays had loads of personnel changes in the winter of 1992. While Winfield, Key, Tom Henke, Dave Stieb and David Cone were among those on the way out, general manager Pat Gillick didn't leave the cupboard empty. Among many big additions that off-season was Paul Molitor, who was coming off back-to-back All-Star seasons with the Brewers.
The verdict: As good as Molitor was in Milwaukee, he was even better in Toronto. He led the team in hits, runs scored and hit a career-high 22 home runs. Everyone will remember Joe Carter's walk-off home run to win it all in 1993, but Molitor was awarded the World Series MVP for going 12-for-24 at the plate. Oh, if that wasn't enough, he hit .341 in 1994.
Dave Stewart – Dec. 8, 1992
Contract: Two years, $8.5 million
Talk about making it hurt. After the Jays eliminated the Oakland Athletics from the postseason in 1992, Toronto stole one of their best arms in free agency the following winter. From 1987 to 1991, Stewart led the league in games started each year and finished third in AL Cy Young voting twice.
The verdict: Stewart's best days appeared behind him and a 4.44 ERA with a 12-8 regular-season record confirmed that. But with a team set on repeating like the Jays, Stewart's real money was made in the postseason. And did he ever earn it. Stewart allowed three earned runs combined over two starts to take home MVP honours in the ALCS. He also pitched into the seventh inning of World Series Game 6, helping the Jays to their second consecutive title.
Roger Clemens – Dec. 13, 1996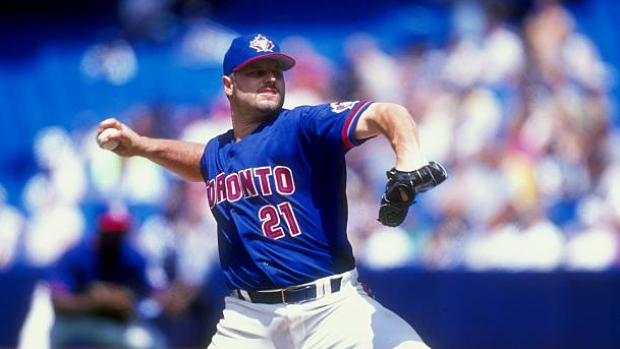 Contract: Four years, $40 million
For over a decade as a member of the Boston Red Sox, Roger Clemens was as dominant as they came. But when The Rocket hit free agency in 1996, BoSox general manager Dan Duquette didn't seem interested in bringing him back, seemingly thinking his best days were behind him. Instead, he wished Clemens well in the "twilight of his career" as he signed a four-year deal with the division rival Blue Jays.
The verdict: Twilight? Not so much. Clemens was absurd in 1997, leading the league in – deep breath – ERA (2.05), innings pitched (264.0), strikeouts (292), ERA+ (222), FIP (2.65) and WHIP (1.03). He took home his fourth career Cy Young Award and then he did it all again the following season. Clemens posted almost identical numbers in 1998 and won the Cy Young after leading the league once again in most important statistical categories. In February of 1999, Clemens was traded to the Yankees, where he would go on to win consecutive World Series titles.
Jose Canseco – Feb. 4, 1998
Contract: One year, $2.125 million
If tape measure home runs were the story of the first half of Canseco's career, injuries took centre stage in the second. The 1988 AL MVP winner averaged just 99 games per season from 1992 to 1997. This led him to take a modest one-year agreement with the Blue Jays in 1998.
The verdict: The 1998 Blue Jays didn't end up making the playoffs, but they gave it a good shot, finishing four games shy of the Red Sox. Much of that was due to Canseco, who miraculously played in 151 games and mashed a career-best 46 home runs. However, some bad came with the good as he did strike out a league-leading 159 times and post a mediocre .318 OBP, but his one year in Toronto ended up being more fun that many were expecting.
Corey Koskie – Dec. 14, 2004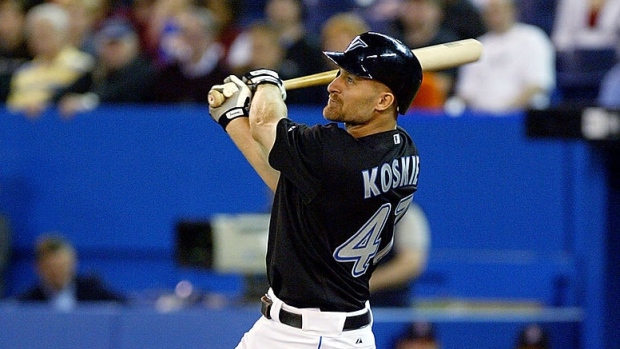 Contract: Three years, $17.5 million
After 336 home runs as a Blue Jay over 12 seasons, slugger Carlos Delgado inked a four-year contract with the Florida Marlins in the off-season of 2004. His replacement of sorts? Anola, MB., native Corey Koskie. Following an impressive tenure with the Minnesota Twins, Koskie signed a three-year deal to play for Canada's team.
The verdict: Unfortunately, the homecoming didn't work out. Koskie appeared in just 97 games with Toronto and hit a disappointing 11 home runs with a .735 OPS. To make matters worse, his tenure north of the border only lasted one season as he was dealt to the Brewers the following winter, where the Jays had to eat more than half of the $11.6 million remaining on his deal.
B.J. Ryan – Nov. 29, 2005
Contract: Five years, $47 million
Ryan was one of the best relief pitchers in baseball entering free agency in 2005. He posted a 2.6 fWAR and saved 36 games for the Baltimore Orioles en route to his first All-Star nod. Without a lockdown closer in the bullpen, Toronto backed up the Brinks truck for who they hoped would be their ninth-inning man for years to come.
The verdict: The marriage started out great. Ryan was downright dominant in 2006, saving a career-best 38 games with a 1.37 ERA. Then the issues began. Toronto lost Ryan early in the 2007 season to Tommy John surgery and he was released two years later. All in all, Ryan pitched 155.1 innings for the Jays, including none in the 2010 campaign, where he collected $10 million.
A.J. Burnett

– Dec. 6, 2005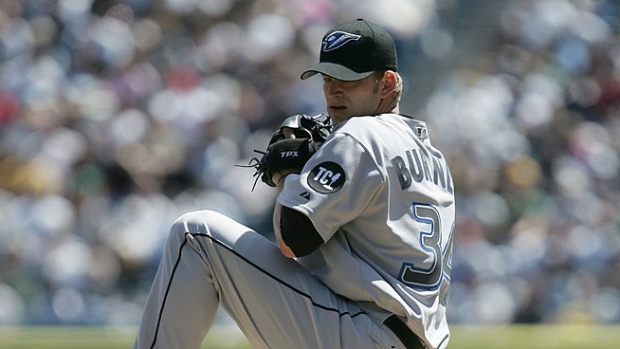 Contract: Five years, $55 million
For years, Roy Halladay went out and dominated every fifth day for the Blue Jays, but their starting rotation didn't have much else to phone home about. So, when Burnett came on the market following an impressive 2005 campaign with the Marlins, the Jays jumped at the chance to improve their starting staff, handing Burnett a five-year deal with a three-year opt out early in the off-season.
The verdict: Like many Blue Jay free agent signings of the mid-2000s, Burnett's tenure yielded mixed results. The right-hander struggled with injuries for his first two Toronto seasons but rebounded with a nice 2008 where he led the American League in strikeouts (231). Sensing an opportunity to cash in once more, Burnett left the Jays for a five-year, $82.5 million deal with the Yankees. Like his time in Toronto, Burnett lasted just three seasons in the Bronx.
Frank Thomas – Nov. 18, 2006
Contract: Two years, $18.1 million
Frank Thomas enjoyed a renaissance in 2006 with the Oakland Athletics, hitting 39 home runs and finishing fourth in American League MVP voting in his age-38 season. In search of a bat, general manager J.P. Ricciardi signed Thomas to a two-year, $18 million deal to upgrade an offence that finished 12th in runs scored that season.
The verdict: Thomas' Blue Jays tenure had both ups and downs. On June 28th, 2007, he became just the 21st player in MLB history to hit 500 career home runs, giving an otherwise unremarkable era a nice place in history. He also finished with 26 longballs and 95 RBI while being surprisingly durable, appearing in 155 games. The following year was much different as Thomas hit .167 through the first 16 games and was released. He retired at the end of that season.
Russell Martin

– Nov. 18, 2014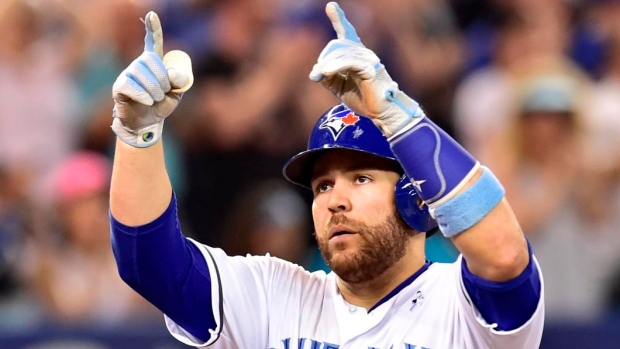 Contract: Five years, $82 million
Many point to the Josh Donaldson trade in November of 2014 as the turning point for the Jays in their playoff runs of 2015 and 2016, but it's worth remembering the signing of Russell Martin came 10 days earlier. The Canadian spent the previous season with the Pittsburgh Pirates and was coming off his best campaign in years. Without much production at catcher the year before, Martin was a sure upgrade at both the plate and behind it. At the time, his free agent deal was the largest in team history.

The verdict: Martin struggled at times – especially in the latter years of the deal – but played an important role in that period of Toronto's success. He made the All-Star Team in 2015 and became half of the Jays' first all-Canadian battery while catching left-hander Jeff Francis earlier that season. After hitting just .194 in 2018, Martin was dealt to the Los Angeles Dodgers in exchange for two prospects.
Hyun-Jin Ryu – Dec. 27, 2019
Contract: Four years, $80 million
Ryu was the first major free agent signing of the Shapiro/Atkins regime. Top prospects Bo Bichette and Vladimir Guerrero Jr. made their debuts the season before and Ryu's arrival gave fans hope this was only the beginning of a turnaround following a few down seasons. Ryu was coming off a spectacular 2019 where he claimed the National League ERA title at 2.32 and finished second in Cy Young voting behind Mets ace Jacob deGrom.
The verdict: With only one year complete and three more to go, it's hard to evaluate the Ryu signing definitively – but it's off to quite the start. The southpaw was a true ace for the Jays in an odd 2020 season, helping the team return to the playoffs with a 2.69 ERA. He finished third in AL Cy Young voting and was named the Warren Spahn Award winner as baseball's best lefty. If Ryu can replicate anything close to that over the next few seasons, it will have been money well spent.