A manic 12 days of Kloppmas
TSN soccer analyst Kristian Jack looks back at the 12 days of Kloppmas - a whirlwind tour by Liverpool that took the club and manager Jurgen Klopp along a tough road that began - and ended - with victories.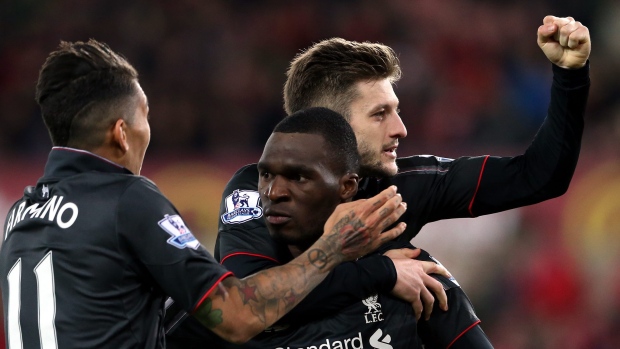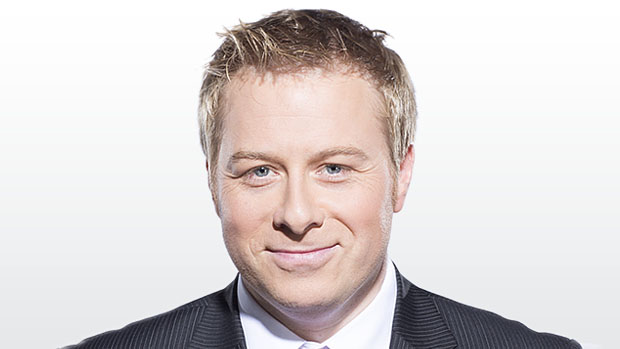 It was the week before Christmas and as Jurgen Klopp took his Liverpool team south for a game at Watford he was heading into the unknown.
His mind was clouded by fixture congestion. The amount of games to come in such a short time was at the forefront of his mind. Days earlier he had granted an interview with the BBC's Football Focus telling them: "There are reasons why big English clubs, in the last few years, were not that successful because you have too many tournaments, too many games - no break. We knew it in Germany, it's enjoyable to see games over Christmas but you must have a break."
In Germany a game on December 19 represented the end of the first half; a break of close to 40 days would follow, but not here. Liverpool were well beaten by Watford. Klopp, a coach who isn't like Jose Mourinho in that he accepts his teams can be beaten, was frustrated. "You can lose games but not like this," he remarked.
As Liverpool made their way through the Christmas lights back home that Saturday night the German had much to contemplate. Much of his success in the past at Mainz and Dortmund came from his father who taught him how to dedicate himself to achieve complete perfection. It's one of the main reasons why players buy in and love playing for him. As Klopp saw in Christmas with his family he no longer had a break to work and influence the players away from the spotlight of games. He faced an exhausting 12 days of Christmas.
It started with a narrow Boxing Day win at home to Leicester that brought a smile back to his face. "Very, very important," he said with his voice rising with each word.
Klopp went further, making sure he praised his players. "They were brilliant for their situations," he said in a calculated manner. He, of course, knew his team could have been better but also knew how tough the festive period was. Day two of Christmas saw them train and travel for day three, a game at Sunderland. Another 1-0 win, courtesy of Christian Benteke, kept Klopp happy. "It's a good day," he said later, laughing off Sunderland manager Sam Allardyce calling him 'a soft German'.
"I have been called worse, this is something new," the charismatic boss said with a smile while not stopping at a familiar theme when talking about his team's performance: "It's really, really hard this time of year."
It would get more difficult. Another trip south, this time to the east end of London and a game at West Ham to kick off the first Premier League game of 2016, and another day with no goals and no points.
"A day not to be disappointed, a day to be angry with ourselves. I'm really angry because we could have got much more," said the German.
Liverpool were dreadful, lacking control, energy and any real quality. It was not difficult to understand why Klopp was frustrated; the team had allowed Slaven Bilic's side to play to their strengths and Liverpool struggled at what Klopp's teams have been known for, intelligent pressing and workrate without the ball. Benteke, the hero of the last two games, showed why he still may be a liability when asked to be the leader up front. The jury certainly remains out whether the 32 million pound man will be the man to score the goals to help Klopp build his project at Anfield.
It is interesting to see that Liverpool's three finest performances under Klopp, the 3-1 win at Chelsea, a 4-1 demolition at Man City in the Premier League and a 6-1 thrashing of Southampton in the Carling Cup, came with the big Belgian on the bench. And it is those games, along with many other periods in games under the German, that Liverpool have teased at what they can become. Yet, with games coming thick and fast during this period they have shown they remain a team with considerable flaws. They have also shown how inconsistent they can be when Klopp has had little time to work with them.
The manic 12 days of Kloppmas continued with a league cup semifinal at Stoke on Tuesday night. It was Liverpool's fourth game in 11 days. A tournament that doesn't exist in Germany (they only have one cup competition) played at a time when Germans don't play and at the end of an overloaded period was enough to test Klopp's patience. "Whose idea was it to make these semifinals two legs?" he had asked when the draw was made. A glance at the club's trophy cabinet would only tell him what the competition means to Liverpool's past as no team has won as many as their eight League Cups. This was Klopp's first semifinal but Liverpool's record-extending 16th.
Klopp's Liverpool were two games away from a final and three games from a trophy, something Brendan Rodgers never accomplished in his time at Anfield and that hurt him the moment people started to turn on him. Klopp may not believe in the tournament, or at least its schedule, but a man who has a great connection with football fans, because he is one himself, from a humble background, knows how much supporters value winning trophies. Not surprisingly, Benteke was benched and the front three - Philippe Coutinho, Roberto Firmino and Adam Lallana - that tore apart Man City were restored.
They would last 18 minutes. Coutinho and Firmino were the catalyst for the bright start by the visitors but we were robbed of seeing their excellent partnership develop when Coutinho limped off holding his hamstring after he put in an innocuous cross into the Stoke penalty box. Ninety minutes against Watford, 90 more against Leicester, 83 against Sunderland and another 90 against West Ham and finally his body had had enough. Klopp's point had been proven again and the club's best player, by some distance, may now miss crucial home games against Manchester United and Arsenal this month.
Thirteen minutes later centre-back Dejan Lovren sprinted back to recover from a Firmino misplaced pass and felt his hamstring. Seconds later he was sitting next to Coutinho on the bench watching Liverpool take the lead through their replacements. James Milner, on for Lovren after missing the last four through injury himself, played a direct ball to Lallana whose cross found Coutinho's replacement, Jordan Ibe, and his left foot gave them the lead. Lovren's absence meant the only centre-back left for Klopp was Kolo Toure, an aging player linked with MLS three years ago, whose three Premier League appearances this season have all come in injury time. When he held his hamstring late on, suggesting he will miss games in the future, Klopp put his head in his hand in disbelief.
After a lively start the game disappointed in a way it is likely when two exhausted teams meet, no matter the occasion. The 12 days of Kloppness that began with a win, ended with one and suddenly his team has one foot in Wembley on Sunday February 28.
He is yet to sign a player who is playing for him with Liverpool but make no mistake, this is his team now. His press conferences can reach Mourinho levels in terms of entertainment and eyeballs watching and without any real star players it's natural that such a personality has taken on such a mantle. His tenure at the club will only reach three months on January 9 and by then his team will have played 20 games. He didn't manage his 20th match in his first year at Dortmund until halfway into his sixth month in charge.
Liverpool have now played 30 games this season - no top flight club has played more - and with that will come challenges, some of which began on a cold Tuesday night in Stoke. The squad isn't deep or talented enough to be without their best players for long and the rollercoaster that Klopp rode throughout Christmas will likely continue to the season's end.
"Please give us the time to work on it, if you are patient enough this could be special," said Klopp when he first arrived on Merseyside.
Patience will need to continue but on a night when they faced more adversity the team showed the spirit and character Klopp requires to secure a vital win. The team isn't special yet but the club truly has a special manager at a time when many big clubs in England would love to have him.