A special night at Stade Saputo in Montreal
As TSN's Luke Wileman writes, Thursday promises to be a special night at Stade Saputo in Montreal when two Canadian teams meet in the MLS postseason for the first time.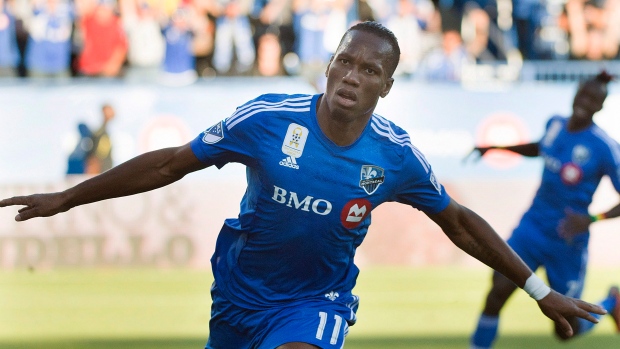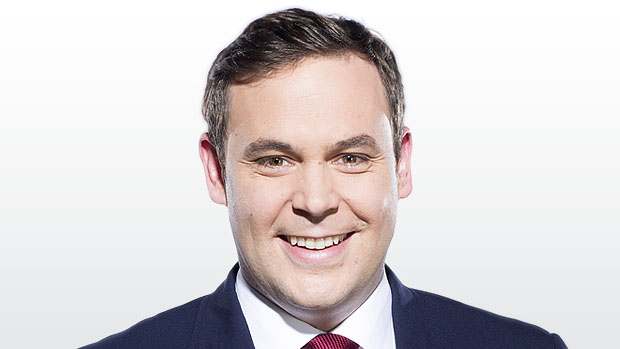 It promises to be a special night at Stade Saputo in Montreal when two Canadian teams meet in the MLS postseason for the first time. Montreal Impact beat Toronto FC 2-1 in the final match if the regular season on Sunday to set up Thursday night's history making showdown, live on TSN.
There's not much between these teams, but Montreal will go into the match as slight favourites given their excellent home form and Toronto FC's struggles on the road. Both teams finished the regular season with a new club record points total. Montreal finished third with 51, surpassing the 49 points they tallied when they made the playoffs for the first time in 2013. Toronto FC ended in sixth place with 49, amassing 15 wins.
On Sunday, Didier Drogba was the match winner for Montreal with two goals in the space of two minutes just after half time. Drogba has been magnificent since joining the Impact, scoring 11 goals in 11 matches, and was named MLS Player of the Month for both September and October. TFC striker Jozy Altidore said after Sunday's game they made it "too easy" for Drogba, and Toronto's leaky defence will be a concern for Reds fans heading into Thursday's game.
But TFC showed many times this season that even if they concede, they are more than capable of scoring plenty of goals to win games. MLS Golden Boot and assist leader Sebastian Giovinco had a quiet couple of games to end the regular season. He's not often kept off the scoresheet for three straight matches, so I'm expecting a big night from the Italian in Montreal.
Beyond the performances of the superstars, there are some intriguing battles amongst the supporting cast. For Montreal, Evan Bush had an excellent game in goal on Sunday and has blossomed into a very good MLS goalkeeper. Belgian international defender Laurent Ciman will need to be at his best to marshal the back line, while Ignacio Piatti can be a difference maker for the Impact going forward. He had assists on both of Drogba's goals on Sunday.
For Toronto, Michael Bradley's surging runs from midfield have caused Montreal problems this season - and did so again on Sunday night - while Jozy Altidore has four goals in four appearances against the Impact this season. But the biggest question will likely be whether or not Toronto's defence can stay solid enough to give their attacking pieces the opportunity to win the match.
It could be a long night at Stade Saputo. There has to be a winner, so if the game is tied at the end of 90 minutes there would be a 30 minute period of extra time, and if the stalemate is still not broken the game would be decided by penalty shoot-out.
Drama and Decisions
There was plenty of drama on Wednesday night as the playoffs got underway on TSN2 with the first two Knockout Round matches. Vancouver Whitecaps list of possible opponents was reduced by one as the defending champions LA Galaxy saw their season ended with a 3-2 defeat in Seattle. It was an incredible first 22 minutes at CenturyLink Field with four goals split between the teams and some non-existent defending. A second half goal from Erik Friberg won it for Seattle, with LA coach Bruce Arena saying his team had gift-wrapped all three goals for the Sounders.
It's a surprise to see the Galaxy gone so soon. With the additions they made in the summer - bringing in Steven Gerrard and Giovanni Dos Santos - I expected team to make it back to MLS Cup, but ultimately their end of season form just wasn't anywhere near the standards that would be expected. The Whitecaps now know they will play either Seattle or Portland in the Conference Semifinal.
The first Eastern Conference match was also an entertaining affair. Juan Agudelo scored a fantastic goal to give New England the lead, but DC United ended up advancing with a 2-1 win. Unfortunately, everyone was left talking about referee Mark Geiger who didn't award a penalty for handball to New England in stoppage time at the end of the match.
Memories came back from the Knockout Round last year when Geiger gave a late spot kick against Vancouver's Kendall Waston as the Whitecaps lost in Dallas. This time around Geiger's decision not to give a penalty came after he had awarded one for a similar incident to DC United in the first half.
From my view, if one was given then Geiger should have awarded the second as well, but whatever your view on the calls, there is absolutely no excuse for the way New England's Jermaine Jones reacted. In a moment of madness, the U.S. International chased and put his hands on the referee. He was sent off and will now likely face a long suspension to start next season.
Montreal Impact against Toronto FC is live on TSN 1/4/5 at 7pm et/4pm pt. Major League Soccer Commissioner Don Garber will join the broadcast at half time.