A World Series preview and prediction
TSN Baseball Insider Steve Phillips breaks down the matchups and picks a winner as the Boston Red Sox and Los Angeles Dodgers prepare to meet in the 2018 Fall Classic.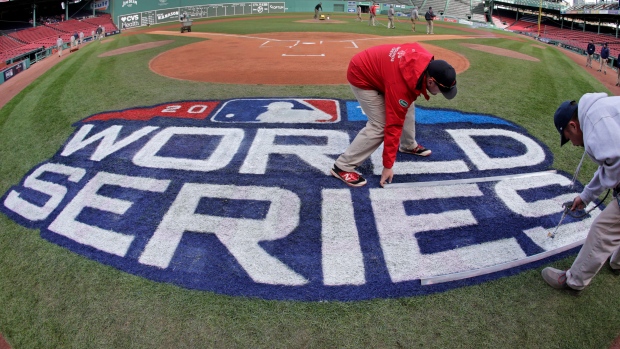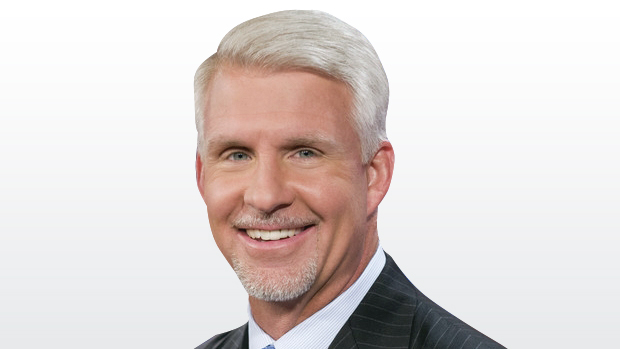 This year's World Series is a clash between two of baseball's most storied franchises: the Boston Red Sox and Los Angeles Dodgers.
Both teams are built with fairly conventional rosters. Each club has four legitimate starters and big-time closers. The two lineups are deep and balanced, and each team has a bench that offers their manager matchup options late in the games.
The Dodgers are the 28th team to return to the World Series a season after losing it. Among the 27 others, 15 have gone on to win. The last to do it was the 2014-15 Kansas City Royals.
The Red Sox had the best record in baseball with 108 regular-season wins and have home-field advantage. They've won the World Series each of the last three times they have been in it (2004, 2007 and 2013).
Here is how the two teams compare:
Starting Pitching
The Red Sox have Chris Sale, David Price, Nathan Eovaldi and Rick Porcello in their rotation, giving them balance, depth and impact. Sale is a true ace. Price solved something in his mechanics while warming up in the bullpen twice in Game 4 of the American League Championship Series, which helped him in his outstanding Game 5 start. He had great rhythm and feel for all of his pitches. Eovaldi has been dominating in his three postseason appearances (2-0, 1.88 ERA) this season. Porcello has versatility to both start and relieve and has been used by manager Alex Cora in both roles.
The Dodgers' rotation is dominated by lefties. Clayton Kershaw is not quite what he used to be, but he's still a high-end starter. He's coming off of a tremendous Game 5 start where he went seven innings, allowing one run on three hits while striking out nine batters. He also got the last three outs of the Game 7 clincher over the Brewers. Hyun Jin-Ryu has been consistently good in the second half of the season. Rich Hill has been excellent as well, even if he usually only pitches to a lineup twice through before being replaced. Walker Buehler is a rookie stud with the best pure stuff on the staff. He is growing up before our eyes and is gaining confidence and poise.

Advantage: Red Sox
Bullpen
Boston closer Craig Kimbrel has been inconsistent in the second half of the season. He had a 1.77 ERA in the first half, and then a 4.57 ERA over the second, including 15 walks in 21.2 innings pitched. In five postseason appearances, he has a 7.11 ERA over 6.1 innings, allowing six hits and six walks. While Kimbrel has been dicey, the rest of the Boston bullpen has been exceptional. They haven't allowed an inherited runner to score in the last eight games. Matt Barnes (1.42 ERA), Ryan Brasier (0.00 ERA), Heath Hembree (0.00 ERA) and Joe Kelly (1.69 ERA) have all been solid. Cora has used Sale, Porcello and Eovaldi in the bullpen as well. Price has been good in the past out of the bullpen and could be an important weapon against the Dodgers' left-handed bats between his starts.
Kenley Jansen will have surgery after the season for an irregular heartbeat, but he has been able to keep his calm in big moments as the closer for the Dodgers. He struggled miserably in August but has put himself back together since then. He is 3-for-3 in save situations and hasn't given up a run in six postseason appearances. The Dodgers have better balance in their pen with lefties Alex Wood and Caleb Ferguson. From the right side, Pedro Baez has been nearly perfect in his six appearances. Dave Roberts used Kershaw in Game 7 against the Brewers and will likely consider giving his starters innings in the World Series as well.
Advantage: Dodgers
Offence
The Red Sox can score in any number of ways: they hit for average, get on base, slug homers and manufacture runs. Mookie Betts, Andrew Benintendi, J.D. Martinez and Xander Bogaerts are the core of this productive offense that scored the most runs in baseball. They had the highest OPS in baseball and have a deep lineup of doubles hitters (most doubles in MLB) that can take advantage of the Green Monster. Cora will be challenged to work Martinez into the lineup at Dodger Stadium, where there won't be a designated hitter. Cora has said that Martinez will be in the lineup, likely in right field. That means Betts will move to either centre field or second base.
The Dodgers scored the most runs in the NL this season. They led the league in homers (235) and OPS. Roberts has a deep lineup that always includes third baseman Justin Turner, shortstop Manny Machado and first baseman/outfielder Cody Bellinger. He complements them with a matchup lineup of quality professional hitters like Matt Kemp, Max Muncy, Yasiel Puig and Joc Pederson. The Dodgers have the kind of offensive depth that is uncommon to NL teams and will suit them well in Fenway Park.
Advantage: Red Sox
Defence
The Red Sox have the best defensive outfield in baseball with Benintendi, Jackie Bradley Jr. and Betts. They are solid on the right side of the infield and behind the plate, and average on the left side of the infield. This sort of defensive strength suits them well as they have a pitching staff that doesn't give up many ground balls.
The Dodgers have above average defence as a team. Their greatest strength is a deep, versatile roster with a lot of moving parts that allows them to maintain the quality of their defence even when making moves during the game. Machado and Turner have been great on the left side of the infield in the postseason. Yasmani Grandal has struggled behind the plate and it seems Roberts has made a commitment to Austin Barnes as his catcher.
Advantage: Even
This is going to be a great series between two star-laden lineups. Both teams are offensive powerhouses and have depth on their rosters to counter the managerial decisions made during the game. However, the Red Sox are the slightly better team in most areas.
Prediction: Red Sox win in six games.