Alfredsson: 'We hope we get a new owner'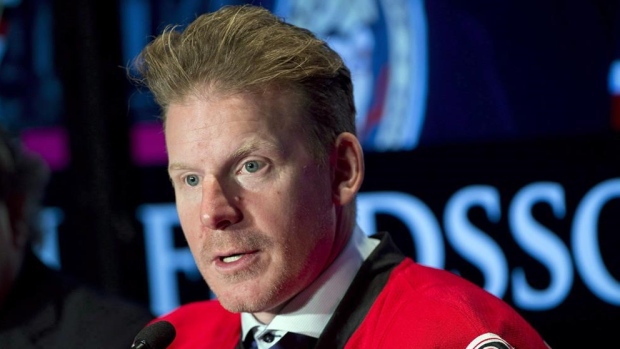 "We hope we get a new owner."
According to former Ottawa Sun writer Susan Sherring, that is what former Ottawa Senator Daniel Alfredsson told her as he addressed the state of the franchise as a surprise guest at Ottawa mayor Jim Watson's campaign kickoff on Sunday.
Sherring, who writes the Ottawa-based blog, 'On the City, From the Burbs,' reported that the team's longest-serving player attended the event and shared Watson's hopes that 'the Ottawa Senators get a new team owner – and can say goodbye to its present owner Eugene Melnyk.'
"We've (he and mayor Watson) talked a lot, we've talked about the future of the Senators and of its ownership and we agree," he told Sherring.
According to Sherring, Alfredsson then told her that his comments were off the record. Sherring used the quotes, explaining that the terms of the interview should be "agreed upon before anything begins."
Watson did not share similar comments about the Senators with Sherring and "would only say he had no say about who the owner is – but would do what he could to see a new NHL arena at Lebreton Flats."
Alfredsson, 45, stepped away from the Senators organization last year after serving as the team's senior advisor of hockey operations for two seasons.
He retired from the NHL in 2013-14 after 17 seasons with the Senators and one with the Detroit Red Wings.
Melnyk, who has owned the team since 2003, has been vocal in recent years about the need to build a new arena for the franchise and has been candid about the team's struggles last season that saw the Senators finish second-last in the Eastern Conference.