Alouettes announce Sherman's coaching staff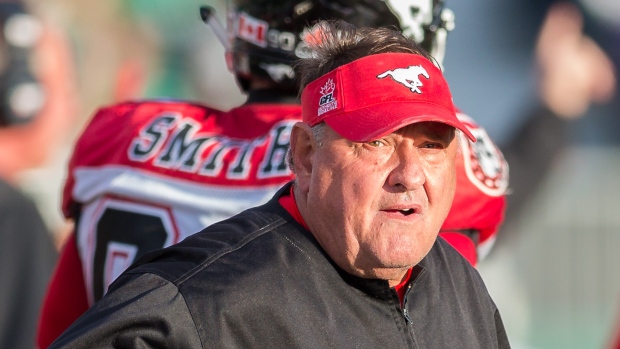 The Montreal Alouettes announced the hiring of their coordinators on Wednesday, with Khari Jones (offensive coordinator), Khalil Carter (defensive coordinator), Mickey Donovan (special teams coordinator) and Rich Stubler (special advisor to the defensive coordinator) joining new head coach Mike Sherman's coaching staff.
Jones started his coaching career in 2009 with the Hamilton Tiger-Cats, where he led the quarterbacks in his first two seasons before being promoted to offensive coordinator the following year. In 2012 and 2013, he coached the Saskatchewan Roughriders quarterbacks, helping the team win the Grey Cup. He played 11 seasons as a CFL quarterback with the BC Lions, Winnipeg Blue Bombers, Calgary Stampeders, Edmonton Eskimos and Hamilton Tiger-Cats.
Carter was defensive backs coach with the Calgary Stampeders for the last two seasons, helping the team to back-to-back regular season championships in 2016-17 and back to back Grey Cup Final appearance. Carter played with the Alouettes in 2008 and also played for the Toronto Argonauts and Buffalo Bills.

Donovan was head coach at Concordia University since 2014 and was also linebackers, special teams and recruiting coach at Western in 2007.
Stubler brings more than 30 seasons of CFL experience has won the Grey Cup five times. He began his career in 1983 with the Tiger-Cats, where he spent seven years as a defensive coordinator. Stubler also coached with the Argonauts, Eskimos, Lions and Stampeders.