Alouettes name Raiche, Mack assistant GMs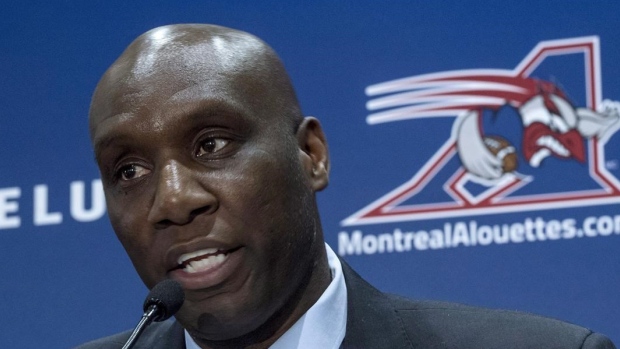 The Montreal Alouettes have named Catherine Raiche and Joe Mack assistant general managers.
Raiche is promoted from her previous position with the Alouettes, Coordinator of Football Administration, and will hold the title Assistant General Manager of Football Operations.
Mack, the former Winnipeg Blue Bombers general manager, will be the Assistant General Manager of Player Personnel.
"We are fully satisfied to be able to count on such accomplished and qualified people to head up our football operations and player personnel departments," Alouettes GM Kavis Reed said in a team statement. "Catherine has a great understanding of the business and has rapidly proved that she is ready to take on greater responsibilities, while Joe's invaluable experience is a welcome addition to our scouting staff."
As Coordinator of Football Administration, Raiche worked on team contracts and salary cap issues.
Mack served as the Blue Bombers GM from 2010-2013 and was the team's Director of Player Personnel for four seasons from 1984-87, helping the Bombers win a Grey Cup in that stint, before working in the NFL.