Alouettes re-sign running back Rutley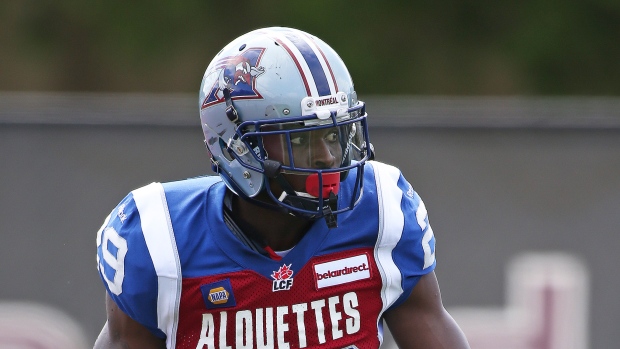 MONTREAL - The Montreal Alouettes re-signed international running back Brandon Rutley to a two-year contract Tuesday.
The five-foot-11 192-pound Rutley was scheduled to become a free agent Feb. 10.
Rutley spent most of last season on Montreal's practice roster. But the 26-year-old was activated for the East Division semifinal, running for 98 yards and a touchdown on 15 carries and adding four catches for 22 yards in the Alouettes' 50-17 home win over the B.C. Lions.
Rutley rushed for 52 yards on 11 carries and had three catches for 27 yards in Montreal's 40-24 road loss to the Hamilton Tiger-Cats in the division final.
Montreal also signed international running back Jordan Hall to a three-year deal. The five-foot-nine 191-pound Hall rushed for 1,568 yards and scored 14 TDs during his college career at Ohio State.
Hall also set a single-season school record with 683 kickoff return yards in 2011. He signed as a free agent last year with the Pittsburgh Steelers, playing in the NFL team's first three exhibition games.