Altidore discusses rollercoaser season
TSN Soccer analyst Kristian Jack sat down with Jozy Altidore to discuss the Toronto FC forward's rollercoaster career and how he deals with the real lows.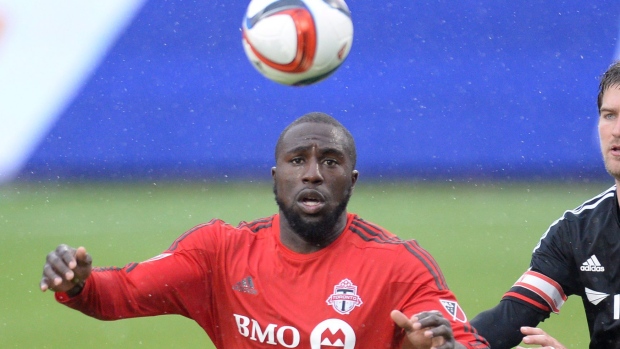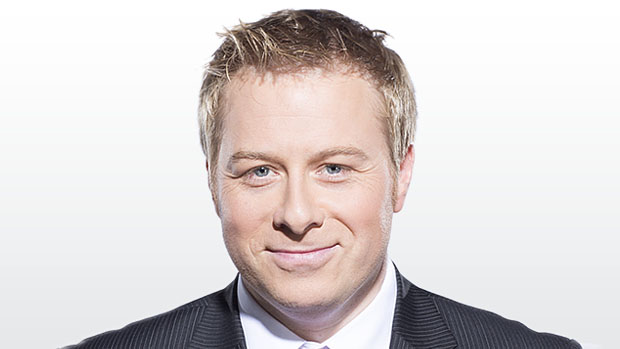 Jozy Altidore laughs and points to his right leg. We have sat and talked at length about his career and the striker has taken his time to give honest answers but when asked who his most difficult opponent on the field, there is no hesitation.
"Vidic."
"We played Man United and I can remember (Nemanja) Vidic, he gave me one crunching tackle and I will never forget it. I still feel it today," he smiles.
The forward goes on to list Vidic's partner at Old Trafford, Rio Ferdinand, as another exceptional opponent and Fabio Cannavaro, the Italian World Cup winner, who Altidore challenged himself against whilst on international duty.
"Cannavaro was like a little pitbull - not big, you look at him and think 'oh I'll have a go' but, no, very strong, disciplined."
Still only 25, yet now in his 10th season as a professional, Altidore has many similar stories having played against some of the best this era of the sport has produced.
Seven summers ago he boarded a plane and left the New York, New Jersey area to follow a dream and create those memories.
Taken back to that time he nods his head and recalls what was at the forefront of his teenage mind.
"It was hard to leave, I was young but I just wanted to go and play in Europe; that was always my dream. I didn't think about where, but at the same time you are conscious about what it does for the family, by going I was the one that would (now) be taking care of my family so I went and it was an exciting and fun time."
The answer is typical Altidore. The striker has had a very unique career and along the way has experienced some high highs and also some low lows but everywhere he went he has a positive story to share and didn't have one stop along the way that he regretted.
"Living in Spain, the culture, lifestyle was very different. I'll admit it was very hard for me, I was 18-years-old and had no friends, knew very little.
"Things people enjoy doing in Spain are very different to what people do in New York so it was very different."
At Villarreal he eventually found a crucial allay in Giuseppe Rossi, another New Jersey born forward who Altidore calls a 'great friend' for what he did for him in Spain.
It was in Spain where Altidore's footballing IQ escalated quickly. Conversations about the game with him are unusual, as he does not see it like most strikers.
"Being in Spain made me a better player for sure, made me see the game differently. The way the Spanish play is my favourite style, the technique, the way they pass and move the football, their creativity, it really opened my eyes.
"I learned to appreciate other players in their position, how a team truly works and the passing, I just fell in love with it and it rubs off on you. Being a striker is great but to be around players like Santi Cazorla and Robert Pires they just played the game in a different way than I had ever seen. It was good for my growth."
Altidore's footballing journey took him from the Spanish sunshine to Hull.
"It was positive to be in the Premier League but going to Hull from Villarreal I didn't expect what I got. It was very different from playing with Cazorla, Borja Valero, Marcos Senna, a lot different."
You think?
Altidore wasn't yet 21 when he found himself in another strange place in a team that had just escaped relegation in its first ever Premier League campaign. That was only half the story. The team collapsed in the second half of that season; manager Phil Brown lost a lot of the players with a famous half-time team talk on the pitch at Manchester City and turmoil spilled into the boardroom where Adam Pearson was the new chairman.
"It was a weird environment but I still enjoyed it."
Goals were difficult to come by in his first stint in England but typically a low would be followed by a real high soon after when he signed for AZ Alkmaar in 2011.
"Holland was fantastic because we trained so much, we were so sharp there. We trained two times a day three times a week. It was no surprise to me, after being there, why they produce so many quality players because they train so much at a high intensity and it is no coincidence that you see so many Dutch players go on to play at some of the biggest clubs in the world.
"I enjoyed the styles of play there, I was young, fit, had no problems off the field and in a good moment with good players around me so the whole experience in Holland was great."
Altidore had two brilliant seasons for AZ, scoring 39 goals and helping them win the Dutch Cup, performances that attracted attention elsewhere.
Another trip to the Premier League beckoned but did he really think it was a good idea to go back at that time?
"In hindsight it has made me think maybe I could have waited more but with all respect to Sunderland, look, I had a great time there. A lot of things happened to me off the field there that wasn't fair to them. Soccer was secondary sometimes, it's not an excuse but it's a peek into what went on for me. Look on the field it still wasn't a good fit for me, I don't think they played a style I enjoyed and I don't think I played a style they enjoyed but I still enjoyed it."
By now everyone knows it was a real struggle for Altidore in the Premier League. He received a lot of criticism for his play and chooses to keep personal issues private but typically reflects on his time there with a smile.
"The fans were fantastic, the ground is great, they have great support and they truly deserve a lot more. They shouldn't be struggling every year like they are in England and, for me, they are a club that should be moving up the table."
Altidore knew it was time to leave but wasn't convinced a move back to MLS was the right thing.
"I was definitely cautious because I had some good clubs and good offers to stay in Europe."
He could have chosen a lucrative deal elsewhere to be a squad player and although the money to come to Toronto FC was, of course, a factor Altidore had a real desire to play at a level where he felt he could make a difference.
"I wanted to go to a place in the next few years where I had a big say on what goes on and where I have to play well for them to win."
This brings his career full circle. This weekend he flies back into the airport he once departed.
"I was forced to grow up from the moment I got on the plane to Europe. I have become a better man, a better person because of it," he admits.
We talk about the rollercoaster his career has been on and how he deals with the real lows: "As a player you have to stay mentally with it because you see a lot of guys who hit a low and they go lower and lower and then they are out (of the sport). You have to try and stay mentally strong and when you are going through the lows I learn to understand you will get out of it and that is helped by having a good support system and I have always had that, honest people around me who tell me when I need to step it up and be better and I try to take their advice."
I ask if right now Altidore is again suffering from another low after losing his place in the Gold Cup squad, getting sent off in New England and missing a key chance last week against Sporting KC.
"I am feeling better and better now, misses are going to happen that's part of football but it's about how I rebound now and improve starting against New York. The whole national team (reaction) thing was a bit harsh. The muscle was healed but I just didn't feel good. When you have had a big injury it might be healed here (points to his leg) but it may not be healed here (points to his mind). It takes a while to finally let yourself go, when everything is fine and you don't have to worry and that's something I have to battle with since coming back."
Does he still feel he made the right decision going to the Gold Cup?
"I have no regrets about going, the coach asked me to go and be there and I did and tried to do what I do so I don't look at that as a negative like some."
Then again, he wouldn't would he? It is clear the US international works very hard to stay happy and not be overwhelmed by negativity but he does admit it was challenging leaving his club team and missing games to play for the USA, something he rarely needed to do in Europe when international windows are built into the club calendar.
"There is literally nothing we can do about that but hopefully next season MLS does something about it with different rules (around scheduling)."
"It's very difficult when you miss the games, then if you get injured and you miss games, you feel like you are letting everyone down."
Altidore looks down at the floor and then straight into the interviewer's eyes to strengthen his next point.
"That is really hard."
Altidore has stuck to his word. He embraces, even relishes, how much the team counts on him and throughout another rollercoaster season he remains a huge part of Toronto FC's success. Just as he predicted back in the winter he is at a team that depends heavily on his form going forward.
Altidore and his TFC squad head to New York to face the Red Bulls on Saturday night. The Red Bulls are undefeated at Red Bull Arena all-time versus Toronto FC, with five wins and a draw. TFC's only away win against New York came in 2008 - a 3-1 win at Giants Stadium. Watch the action unfold live on TSN2 at 7pm et/4pm pt.