Andersen returns for Maple Leafs against Avalanche
Maple Leafs starter ready to go after missing more than two weeks with a groin injury, Kristen Shilton writes.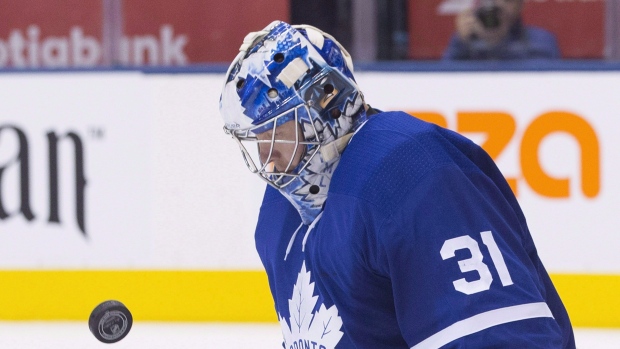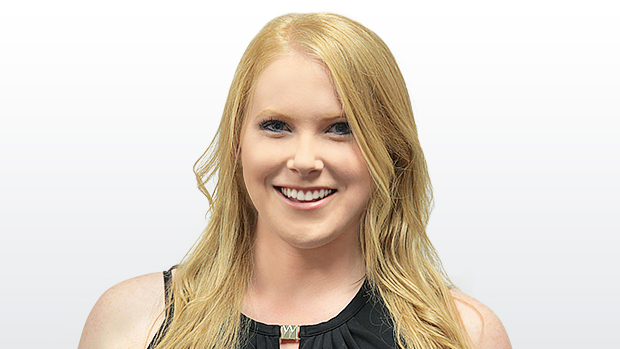 TORONTO – The Maple Leafs are angling to get on another roll after losing four of their last six games. Goaltender Frederik Andersen is, at last, available to help.
Head coach Mike Babcock made Andersen's return official on Monday morning, announcing him as Toronto's starter against Colorado after the goalie missed more than two weeks with a groin injury (and brief bout of flu).
"Freddie is our guy," Babcock said after the Leafs' optional morning skate, in which Andersen took part. "The doctors and trainers were real careful to make sure [he was ready]. He's an important part of the team. He's had a good rest and good time off…they say he's ready to go, so he gets his opportunity here today."
Garret Sparks, now recovered from a concussion suffered on Jan. 2, will serve as the backup for Andersen, the first time Toronto's goalie tandem has been in place since Dec. 28.
Since joining the Leafs in 2016-17, Andersen has carried the load in net with 66 starts in the previous two seasons. Watching Michael Hutchison (2-3-0 in five starts) take over for the last 10 days tested Andersen's patience.
"I've been working hard on making sure it feels well and feels good to play on and it's something that won't linger," Andersen said of his injury, the first groin-related problem he's ever dealt with. "That's the main issue. I think that's why we took a little extra time to make sure it was feeling great."
If he'd absolutely had to play – say, in a postseason situation – Andersen said he could have been pushed back into action sooner. Truth be told, he already played through the injury for longer than anyone knew.
Through October and November, Andersen was posting some of the best numbers by any goaltender in the league, going 14-7-0 with a .932 save percentage and tied for the most wins with Marc-Andre Fleury. December wasn't as strong, with a 6-2-1 record and .903 save percentage. Andersen directly correlates that dip to his health.
"I was dealing with [the groin] most of December and I could tell [my game] wasn't where it was the first two months," he said. "It started nagging me and got worse…and for some games in December I wasn't feeling as well. Been working hard in practice and trying to replicate as much as you can the intensity and the mindset of being in a game and try to prepare yourself as [well] as possible."
Not only is Andersen expecting to bounce back into early fall form come Monday, so are his teammates. Between injuries, suspensions and contract holdouts, the Leafs have had only four games all season where their top nine forwards and starting goaltender have been on the ice together.
Welcoming Andersen back into the fold now is a boost for the Leafs.
"His skill set and the type of goaltender he is, he's one of the best in the league, one of the best in the world," said John Tavares. "[We have] a lot of confidence in him and he gives the group a lot of confidence [through] that consistency he brings on a nightly basis and his ability to make the big save when it's needed and just being steady."
The Leafs will need more than just solid goaltending from Andersen to keep the Avalanche's top line at bay. While Colorado has lost nine of its last 10 games, Nathan MacKinnon, Mikko Rantanen and Gabriel Landeskog have continued to be one of the NHL's top offensive units, combining for 185 points in 45 games.
Slowing them down will fall to Tavares, Mitch Marner and Zach Hyman, no slouches themselves when it comes to production. Together, Tavares and Marner have 108 points in 44 games, and they've come up with 21 of the Leafs' 44 goals in the team's last 12 games.
While other stars like Nazem Kadri (two goals in 26 games), Auston Matthews (one goal in nine games) and William Nylander (one goal in 16 games) have gone quiet, the Tavares line keeps roaring.
Having just held the Boston Bruins' top line of Patrice Bergeron, David Pastrnak and Brad Marchand off the board when they were on the ice in Saturday's 3-2 loss, Tavares' unit will try to carry momentum into another tall task Monday.
"The appeal [of Tavares' line against MacKinnon's] is I'm doing what I can to win the game, and right now they're playing our best," said Babcock.
"They have a good mix of guys with things they bring to the table," added Tavares. "Landeskog is a real good finisher, strong on the puck…MacKinnon's dynamic ability with the puck, his skating, his shot and Rantanen's hockey sense and playmaking ability is one of the best in the league. They have a good blend of everything."
Maple Leafs' projected lines vs. Colorado:
Hyman-Tavares-Marner
Johnsson-Matthews-Kapanen
Marleau-Kadri-Nylander
Lindholm-Gauthier-Brown
Rielly-Hainsey
Gardiner-Zaitsev
Dermott-Ozhiganov
Andersen starts
Sparks ​