Andersen says Leafs have to expect more away from home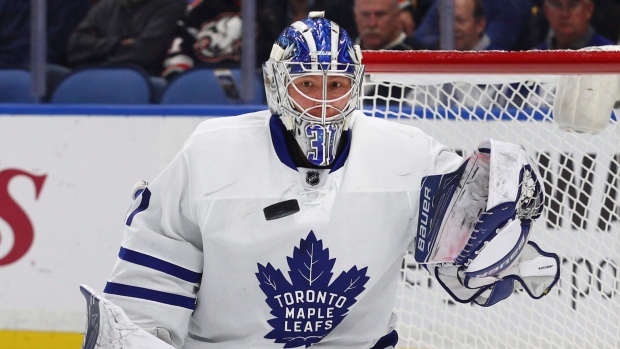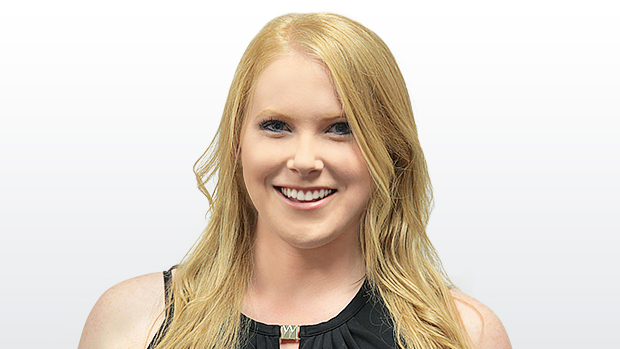 Ask around the Toronto Maple Leafs dressing room, and there's a popular refrain for how players escape the pressures and expectations of the NHL: video games.
Mitch Marner cites Call of Duty as one of his favourite games. When fellow rookie Auston Matthews jokingly launched a recent verbal attack at teammates Tyler Bozak and Morgan Rielly for their sub-par skills at the game, it ignited a spirited response from Rielly (who claimed Matthews was in fact the worst "by a mile") and showed the lighter side of young team that has taken well to bonding off the ice.
So for goaltender Frederik Andersen, stepping into a new world with the Maple Leafs this season meant outfitting himself with the proper equipment.
"I got an Xbox just so I could play Call of Duty," Andersen said with a smile. "I wasn't very good at the start, but it's gotten better."
Andersen could say the same about his game on the ice. The scrutiny that followed his first few weeks as Toronto's starter has given way to praise for his consistent success between the pipes. He's rebounded from a .851 save percentage after five starts to the .911 save percentage and 2.97 goals-against average he sits at after 18 games.
No doubt part of his early struggles stemmed from playing behind a less experienced, more inconsistent club than he was used to during his three seasons with the Anaheim Ducks. Andersen learned out west what it takes to successfully compete every night.
With the Maple Leafs set to take on the Edmonton Oilers Tuesday night, they'll be looking for just their second road win of the season. Toronto has blown five leads already outside Toronto, including three that they held a multi-goal advantage in.
"If you accept losing here and there you're going to develop bad habits and I think if you expect to win every night, you're going see yourself do a lot better," Andersen said. "It's something you've got to learn. You have to have that expectation. You don't want it to affect your game too much negatively, but you want to have that edge and that attitude where nothing is going to get in your way of getting those two points and that's something, especially on the road, we have to do more of."
A long trip like this – the Maple Leafs' next three games are in Edmonton, Calgary and Vancouver – is a chance to continue the bonding that has flourished at home. Andersen's only extended experience living in North America has been in Southern California, a far cry from Toronto in most every respect. While activities like card games are a favoured way to pass the time on the team plane, Andersen has otherwise dived right into Toronto's city life.
"I love being able to walk, go grab a coffee, walk around a little bit. You can do that in Anaheim but it's not the same," he said. "I have periods where I'll go to the movies a couple times a week. Some of the guys love to go to dinner the night before games, to get out of the apartment. You want to take some time off to lie on the couch sometimes too. When you have the time off, you either want to do nothing or you want to do something fun."
So whether it's binging on Netflix or spending the Maple Leafs' most frequent off-day – Sunday – indulging in NFL football, Andersen has seemingly found a groove on and off the ice in his new environment. Now that he's getting more comfortable, he wants to see the whole team deliver on its potential.
"We have to have the expectation to win every night, going to a building knowing we can win and not going in hoping not to get embarrassed or to just go in and enjoy the building," he said. "We have to go in on a mission and take it to them because that's something on the road we've definitely been guilty of not doing."