Another year, another chip on DeRozan's shoulder
Even after signing one of the richest contracts in NBA history, DeMar DeRozan doesn't intend to take his foot off the gas. The two-time all-star inked a five-year, $139 million deal that puts him in elite company, and he will have no problem finding the drive to stay motivated.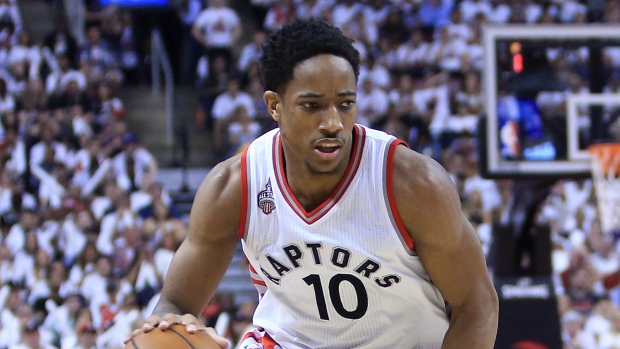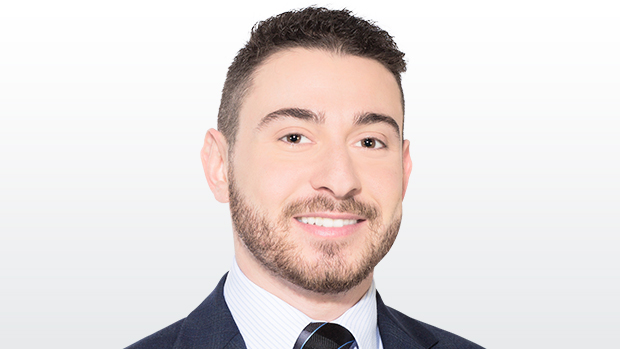 VANCOUVER - Even after signing one of the richest contracts in NBA history, DeMar DeRozan doesn't intend to take his foot off the gas.
The two-time all-star inked a five-year, $139 million deal to remain with the Toronto Raptors this summer, a contract that put him in elite company. Only five other players will make as much as DeRozan this coming season, and the one guy getting paid more just so happens to be LeBron James.
However, DeRozan insists the money doesn't come with any added pressure to take his game to the next level. He finds that motivation elsewhere.
"Honestly, I don't think about the contract for motivation or anything like that," said the Raptors' guard. "My motivation is knowing what it feels like losing in the playoffs, being two games away from making it to the Finals, knowing how hard we worked to get there, being able to try to be better so we can see that moment again and prevail."
"Just using all the motivations on a daily [basis] to be there. It's not about the contract, it's about everything we do to compete on the court."
As those that have followed his eight-year NBA career know, DeRozan has never lacked for motivation. Unlike many professional athletes, who claim to avoid or just ignore criticism from fans and the media, DeRozan gets a kick out of reading what's written about him. He reads it. He listens to it. He remembers it.
Certainly, there hasn't been a shortage of opinion when it comes to his game and, as a result, most people - fans and pundits alike - are split on his value.
His latest perceived slight came from a familiar source: SI.com's recent NBA player rankings, which have DeRozan slotted 46th going into the new season. After sharing his disapproval of the ranking on Twitter earlier this month, he doubled down when it came up after practice on Thursday.
"It's always going to be extra motivation," said DeRozan following the morning session on his team's third day of training camp at Fortius Sport & Health in Burnaby, BC. "And it's things like that that you can use to add fuel to the fire, but at this point I'm so self-motivated that don't do nothing but make me laugh at it. Whoever came up with that is stupid in my opinion."
DeRozan was ranked the lowest of last year's all-stars, with the exception of Kobe Bryant who was not included in the list as a retired player. The 22 non all-stars ahead of him include Thunder centre Steve Adams (40th), Bucks forward Khris Middleton (39th) and Jazz centre Rudy Gobert (33rd) - talented, albeit unproven players.
"I guarantee you a lot of the players that are ahead of me know that they're not better than me," DeRozan continued. "And that's not just me being arrogant or nothing like that, it's just proven. I mean, line me up with any one of the guys that you've proclaimed that's ahead of me, or whatever, I'm going to win the battle or whatever I've gotta do with my teammates."
This isn't the first time that DeRozan has spoken out against these particular rankings. In 2014, just after his first all-star season, they had him at 61 to which he tweeted "Real disrespectful #ProveEm".
The article brings up several valid points, knocking DeRozan for his shot selection, defence and lack of a consistent three-point shot. No, he's not a complete player. He is, however, a gifted scorer who gets to the basket and the free throw line at an elite rate. He's a much improved and more willing passer, he rarely misses games and he's one of the league's hardest working players that has continued to add to his repertoire each season.
He also just turned 27 and is only entering his prime years, which is something that's easy to forget. His resume at that age is impressive. He's coming off his best campaign, one in which he helped lead the Raptors to a franchise record 56 wins and Conference Finals berth. He won an Olympic gold medal with Team USA over the summer. And, most importantly, he's still getting better.
"I think this is one of the better camps he's had since I've been here," said Dwane Casey, who has coached DeRozan for five of his seven seasons. "Just the way he's letting the game come to him, he's not forcing anything, there's no frustration. I just think the maturity, he's an old 27. The game has slowed down for him. Defensively he's anticipating much better. He's done a great job with his body this summer, his shoulders, his upper body. I'm really impressed with DeMar, the way he's come into camp."
DeRozan has already proven plenty of people wrong, from those who questioned his first contract extension - a four-year, $38 million deal that turned out to be a bargain - to those who said he would never be more than a dunker, but he'll tell you he's not done. It's one of the things that drives him.
"It's always going to be that," he said of his critics. "That's the beauty of this sport and being in a competitive sport like this. It's always going to be that. No matter what you do they're going to count you out, they're going to say 'you can't do this, you can't do that'. It's on you to put in the work and be better the next year."