Anthopoulos named MLB Executive of Year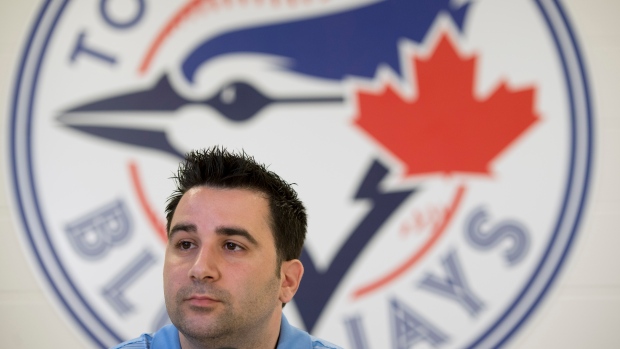 On the same day he announced his departure, Toronto Blue Jays general manager Alex Anthopoulos was named Sporting News' 2015 Major League Baseball Executive of the Year.
Voting for the award, as selected by a panel of 47 major league executives, concluded before the start of the postseason.
The Jays announced on Thursday that Anthopoulos rejected a contract extension offer to remain with the team. The move comes less than a week after the Jays were eliminated from the post-season.
Anthopoulos oversaw the addition of Josh Donaldson, Troy Tulowitzki and David Price, among others, in positioning the Blue Jays as a playoff team.
VOTING RESULTS
(Voting by AL and NL GMs and assistant GMs)
1. Alex Anthopoulos, Blue Jays - 21
2. Neil Huntington, Pirates - 10
3. Dayton Moore, Royals - 4
4. Sandy Alderson - 3
John Mozeliak - 3
6. Jeff Luhnow - 2
Terry Ryan - 2
7. Theo Epstein -1
Andrew Friedman - 1