Argos' Coombs to have surgery; likely to return this season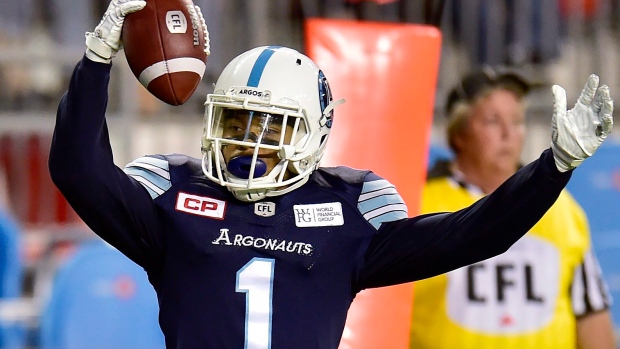 Toronto Argonauts head coach Marc Trestman confirmed Monday that running back Anthony Coombs will undergo shoulder surgery, but is confident he can return at some point this season, according to TSN's Matthew Scianitti.
Coombs, 24, hurt his left shoulder during Saturday's blowout win over the Montreal Alouettes.
The Winnipeg native has 47 receptions for 426 yards and one touchdown over nine games this season, his fourth in Toronto. He also has 33 yards on the ground.
In other injury news, defensive lineman Victor Butler is working out, but is still day-to-day along with defensive end Cleyon Laing and cornerback Akwasi Owusu-Ansah. All are out with knee injuries.
The Argos have a tough task this week as they head to Calgary to battle the league-leading Stampeders on Saturday night.