Arrest warrant issued for Deveaux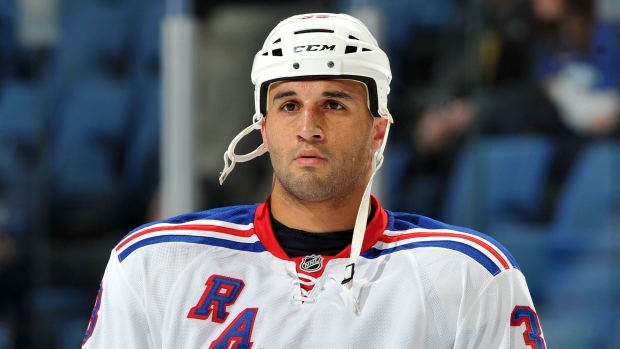 Swedish prosecutors have issued a warrant for former NHLer Andre Deveaux after his on-ice attack before a playoff game between Deveaux's Rogle BK team and Vasteras IK.
The incident occurred last Thursday before the teams were set to face off, as Deveaux slashed at the leg of Vasteras captain Per Helmersson before striking him in the back of the head and taking him to the ice. The incident went undetected by officials and Deveaux played that night. Helmersson wasn't seriously injured and played in the remaining two games of the series.
Deveaux, who played in 31 NHL games for the Toronto Maple Leafs and New York Rangers from 2008 to 2012, later had his contract terminated by the club.
"We as a club condemn the incident," said Rogle chairman Hakan Eriksson. "It is an unacceptable behavior and nothing we as a club [stand] behind … We have talked to Andre today about the incident and jointly decided to go (our) separate ways."
Deveaux spoke to Swedish daily Expressen, where he expressed remorse for the incident.
"The emotions took over for me there for a few seconds," he explained. "Although my reputation seems to precede me, I am not a violent person. If anything, perhaps a passionate player. My intent was never to inflict any serious injury."