Assessing the playoff race for Canada's MLS sides
With six weeks to play in the Major League Soccer regular season, Canada's three MLS teams are all battling for their playoff lives. Will they make it? Who will miss out? Is a Canadian team primed for a run at MLS Cup? TSN's Jason deVos takes a look at their chances.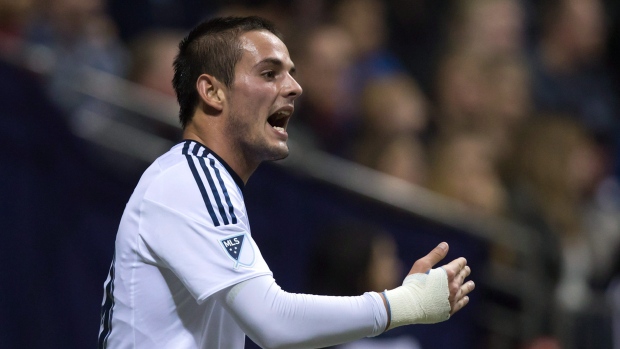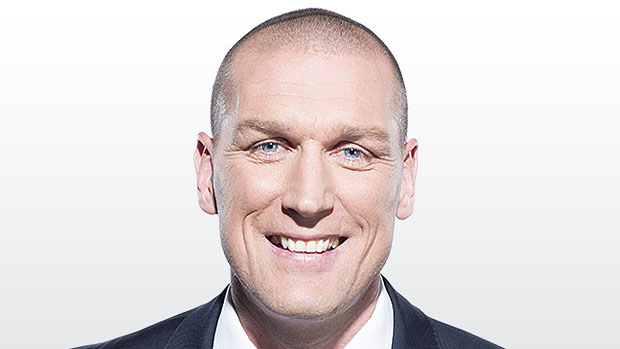 With six weeks to play in the Major League Soccer regular season, Canada's three MLS teams are all battling for their playoff lives. Will they make it? Who will miss out? Is a Canadian team primed for a run at MLS Cup? Here is a look at their chances.
Vancouver Whitecaps
With six games remaining - four on home soil - the Whitecaps are not only battling for a playoff place, they are battling for the Supporters' Shield trophy as the best team in MLS. The Caps currently lead MLS with 48 points, ahead of both FC Dallas and the LA Galaxy, who both sit on 47 points.
It has been a remarkable season for Whitecaps fans, who have been entertained throughout by Carl Robinson's dynamic, attacking side. The Whitecaps are locked in a battle for a top-two finish in the Western Conference with the Galaxy and FCD and, with a home-and-away series still to play against FC Dallas, the outcome of that series may very well determine who finishes in one of those top two places.
There have been some outstanding offensive displays by the Whitecaps this season, but not enough has been written or spoken about how good the team has been defensively this year. The Whitecaps have the best defensive record in MLS and have been anchored by David Ousted in goal and Kendall Waston at centre-back. Add in Matias Laba - the best defensive midfielder in MLS in my books - and the Whitecaps have a formidable defensive spine to their team.
There has also been maturation in this young Whitecaps side this season. Octavio Rivero, Cristian Techera, Kekuta Manneh, Gershon Koffie, Russell Teibert, Tim Parker and Laba - all 23 years old or younger - have thrived under the leadership of Robinson and his coaching staff. The club is primed for a run at MLS Cup, as on their day, they are a match for any team in MLS. Finishing atop the Western Conference standings - and ensuring home field advantage - might just be the difference that puts them over the top.
Toronto FC
This will be the year that Toronto FC finally breaks its playoff jinx. For the first time in its eight-year franchise history, TFC will make the MLS playoffs. Where they finish, though, is anyone's guess.
With seven games remaining, TFC plays five of those games at home. The seven-game stretch away from home to start the season - which saw TFC collect nine points from three wins - meant that the back end of TFC's schedule was heavily weighted towards home games. This should be enough to see the club over the finish line, but might not be enough to see them move further up the Eastern Conference standings from fifth position, where they currently sit.
They do have the best player in MLS, though. Sebastian Giovinco has been a revelation for TFC this season and one shudders to think of how the team would fare in his absence. Subtract Giovinco's 17 goals from the team and TFC would be 13 points worse off - rooted to the bottom of the MLS standings. Replace Giovinco with a player who could produce even half of his goals and TFC would still be on the outside of the Eastern Conference playoff race looking in.
Fans masquerading as analysts will have you believe that the team has been "unlucky" in the last few games or that it "deserved more" from its losses away to Seattle and at home to New England recently. Don't let them fool you. They are wrong.
TFC has the second-worst defensive record in MLS - only the expansion team, Orlando City SC, has fared worse - and in the last 12 games, has conceded a staggering 28 goals. This is an unbalanced team that has been assembled at an extortionate cost of $22.8 million, the most expensive team in MLS. That is more than it cost to assemble the top four teams in the Eastern Conference - New York Red Bulls, DC United, Columbus Crew and New England Revolution - combined.
Toronto FC fans might not care, though. After all, they've been highly entertained by Giovinco this season and a first-ever playoff appearance seems to be in their destiny. If TFC is going to move beyond the first round of the playoffs, though, it needs to find a way to tighten up defensively or this season will end in disappointment.
Montreal Impact
When the Montreal Impact terminated the employment of their head coach, Frank Klopas, at the end of August, their hope was that a change in leadership would result in an improvement on the field. Assistant coach, Mauro Biello, took over and has begun to produce results.
A dramatic 4-3 victory over the Chicago Fire at Stade Saputo was followed up by a 0-0 draw away to the LA Galaxy. While two games is a small sample size from which to make judgement on Biello's tenure as head coach, the Impact will be buoyed by these results.
When one examines the Impact's remaining fixtures, it becomes clear that this is a tricky time for Biello to take the reigns. Five of the club's remaining nine games are away from home, including four of their last five games. It puts tremendous pressure on Biello to pick up wins in his remaining home games, including the final game of the season against Toronto FC.
Biello will be boosted by return to fitness of Didier Drogba - who scored a hat-trick in the win over Chicago - and Justin Mapp. Biello's front four - Drogba, Mapp, Ingnacio Piatti and Andres Romero - plus Costa Rican international, Johan Venegas, are a handful for any MLS back four, and Biello will hope that these five can lead the Impact into the postseason.
Montreal currently occupies the sixth and final Eastern Conference playoff place, but their chances of reaching the playoffs for the second time in franchise history might depend more on whether the teams below them can put together a run of form to finish the season. That seems unlikely, but the Impact have very little room for error as they are level on points with seventh-placed Orlando, albeit with four games in hand.
Regardless of how the Impact fare to close out the regular season, it will be interesting to see if the club finally decide to hand Biello the job on a permanent basis. He has been patiently serving his apprenticeship as a coach and has been at the club for the better part of two decades as a player and a coach. Given the Impact's tendency to "keep things in the family," now might finally be the time for Biello to step out of the shadows.