Atkins: Drury likely to start season at 3B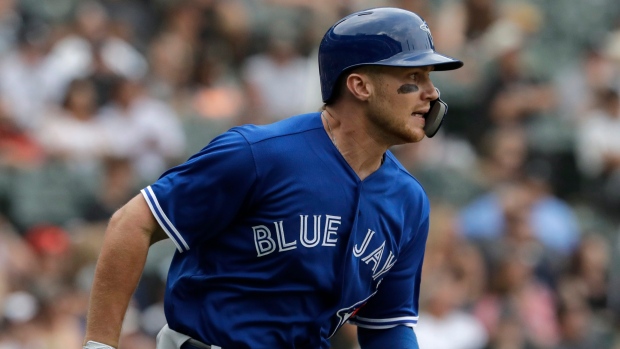 Toronto Blue Jays general manager Ross Atkins confirmed that Brandon Drury is likely the team's starting third baseman on opening day.
While he didn't rule anything out one way or the other, it appears likely Vladimir Guerrero Jr. will not be with the big club to start the season.
"There's no firm timeline on when he arrives or when he is playing in Toronto for the first time, but we want to make sure he's the best possible third baseman and the best possible hitter he can be," Atkins told reporters Thursday as the club kicked off spring training.
If the Jays wait until mid-April of the 2019 season to call up the phenom, they would gain an extra year of team control, taking him through 2025. Team president and CEO Mark Shapiro said last year that the decision to keep him on the junior circuit up was not based on business, but on Guerrero's development.
Atkins also that revealed four of the five starting rotation spots are likely filled, with Marcus Stroman, Aaron Sanchez, Matt Shoemaker and Clayton Richard occupying slots one through four in no particular order. Atkins added that 24-year-old left-hander Ryan Borucki will be in the mix for the fifth spot. Borucki had an earned run average of 3.87 in 97.2 innings in his rookie season last year.
"The two guys that were here, the trade for Richard and the free agent acquisition of Shoemaker. As long as those guys are healthy, stretched out and able to pitch six innings, they're most likely going to be the first four starters," Atkins said.
On the injury front, both David Phelps and Julian Merryweather are progressing through the latter stages of Tommy John surgery after having the procedure last year according to Baseball Toronto's Keegan Matheson. Pitching prospect T.J. Zeuch is also dealing with a "mild lat strain," reports Matheson.
The Jays will play their first spring game on Feb. 23 against the Detroit Tigers.