Avs, D Barberio agree to two-year deal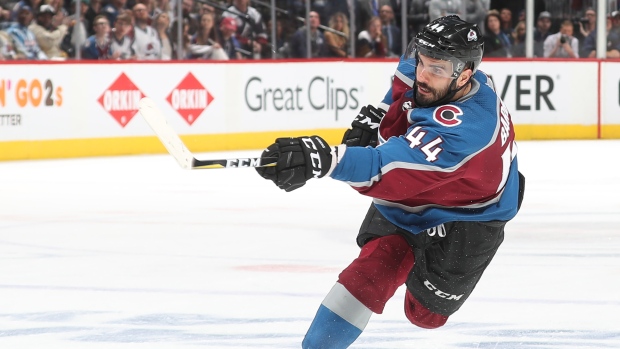 The Colorado Avalanche have re-signed defenceman Mark Barberio to a two-year deal through the 2019-20 season. According to multiple reports, the deal carries an AAV of $1.45 million per season.
Despite missing 46 games with a lower-body injury, Barberio matched a career-high with three goals and 10 assists. In six post-season games before Colorado was eliminated by the Nashville Predators, Barberio had one assist.
"Mark has been a steady part of our blueline since joining the team and has helped solidify our defensive depth," said Avalanche executive vice-president and general manager Joe Sakic in a news release. "He has played important minutes for us and has been a key penalty killer. We are pleased to have Mark under contract for the next two seasons."
Barberio arrived with the Avalanche after he was claimed off waivers from the Montreal Canadiens. He was selected in the sixth round (No. 152 overall) of the 2008 NHL Entry Draft.