Babcock wants Zaitsev to be long-term member of Leafs
TSN Toronto reporter Mark Masters checks in daily with news and notes from Maple Leafs practices and game-day skates. The Maple Leafs held an off-ice workout and optional skate at HarborCenter in Buffalo on Sunday.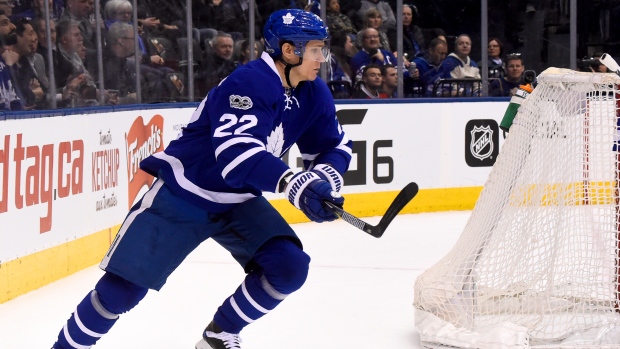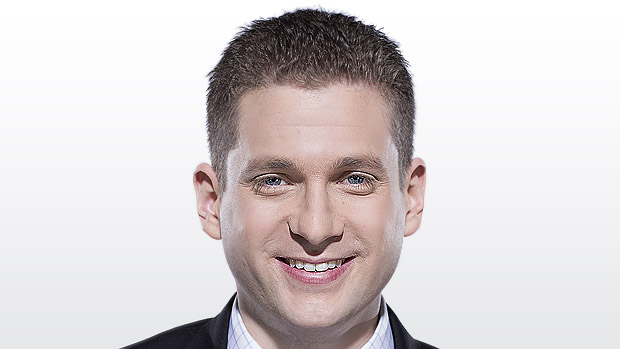 TSN Toronto reporter Mark Masters checks in daily with news and notes from Maple Leafs practices and game-day skates. The Maple Leafs held an off-ice workout and optional skate at HarborCenter in Buffalo on Sunday.
* Nikita Zaitsev is playing his first full season in North America and currently owns the worst plus-minus ratio on the Leafs (-21). So, making a long-term commitment to the 25-year-old KHL product may seem like a risk. Mike Babcock doesn't see it that way. The Leafs head coach has consistently handed Zaitsev big minutes (22:16 TOI/G) and usually matches him against the other team's top forwards.
"If you look at it from the outside and you're not around you can say, 'He's been a minus player,' but I think he's been an unreal player," Babcock argued. "I think he puts out tons of fires. You know, for a rookie to step into our league and do what he's been able to do is fantastic. Unbelievable person, unbelievable pro. I'm hoping he's going to be a Leaf a long time, because he's an upper-echelon player in our league."
It appears as though Babcock will get his wish.
"I'm really excited to be in Toronto for a long time," Zaitsev said, "but I don't think about it right now. I'm just thinking about our games and I'm so excited about the playoffs." Zaitsev played three seasons with CSKA Moscow before signing with the Leafs last Spring.
He would be a restricted free agent after this year.
"It was a little bit tough to start here, to play here, because it was all new," he said. "I can be better, I think. I will think about it this summer. This is different. Different league. The intensity of the games and intensity of the schedule is harder." One reason Babcock likes the idea of getting Zaitsev locked up long-term is he believes the defenceman has yet to reach his potential. "He's just getting used to the league and the size of the surface and how we play," the coach noted. "The structure of the game is way different for him so I think he's got a ton of upside. He's ultra-competitive, ultra-smart."
Zaitsev said the biggest difference between his first game and now is he's much more confident. Despite the adjustment period early in the season, Zaitsev has still racked up 35 points putting him just four behind Börje Salming for the franchise rookie scoring record by a defenceman.
Off the ice, this season has also been a big adjustment for Zaitsev, who didn't realize just how hockey-mad Toronto is. "I used to play in Moscow where there's 2,000 people at the rink for the playoff games. Here, everyone is crazy. I was surprised with that. When we had the military (appreciation) night, everybody came to me and talked to me about how I'm doing this year. I was like, 'All these guys are watching our games?' So it's crazy." While the attention can be tough for some players, Zaitsev seems to feed off of it. "I meet people like everywhere and they tell me, 'Are you going to make the playoffs this year?' So, that's why you come to work every day and enjoy that."
Zaitsev is eager to lay down roots in Toronto, a city which his young family has quickly fallen in love with. "They love it so this is a really good city for family, I think, because it's clean."
* Auston Matthews continued his hot run on Saturday extending his point streak to eight games with two goals and an assist against the Red Wings. The rookie's ability to raise his level and maintain his composure during an intense playoff race has led to chatter that he should be the team's next captain.
Matthews was asked if he ever thinks about wearing the 'C' for Toronto. "No, not at all. I just go play hockey. That's never been on my mind." Babcock was asked if he is comfortable in saying Matthews could be the next captain. "No, I'm not comfortable talking about anything like that, because right now we have captains and we're preparing for Buffalo," the coach said flatly.
* One topic that Matthews is eager to talk about is the USA Hockey National Team Development Program. Matthews and fellow USNTDP alumnus James van Riemsdyk visited the program's new facility in Plymouth, Michigan on Friday.
"I loved playing there," Matthews said. "I loved my time there. I think they do an unbelievable job developing kids and turning them into pro players. They do an unbelievable job and now with this new arena it makes the kids growing up in the United States want to play there even more."
Matthews scored his 38th goal of the season on Saturday tying Neal Broten (1981-82 with North Stars) for the most ever by an American-born rookie.
* Babcock confirmed that Frederik Andersen will start on Monday in Buffalo while Curtis McElhinney will play against the league-leading Capitals on Tuesday in Toronto.
* Thanks to a scorching 10-2-1 run, the Leafs have given themselves some breathing room heading into the frantic final week of the NHL regular season. "It's tight right now, but those wins kind of relieve that feeling," said alternate captain Morgan Rielly. "It makes you feel more comfortable. We're enjoying the pressure, we're enjoying the race." The players were hooting and hollering while playing a game of soccer as part of Sunday's off-ice workout. Is the group feeling loose these days? "I think we've been pretty loose all year," said Matthews. "I think at this point in the season we're in a good spot so we don't want to tense up." The Leafs were hammered 5-2 by the Sabres in Buffalo on March 25 and Babcock is expecting a response in Monday's rematch. "They skated and they competed and they had the puck and we watched them," Babcock recalled. Toronto has lost 18 of its last 21 games in Buffalo.
* The Leafs decided not to hold a full practice on Sunday with only scratches Ben Smith, Josh Leivo, Alexey Marchenko and Martin Marincin hitting the ice.