Caps' Backstrom (hand) misses Game 2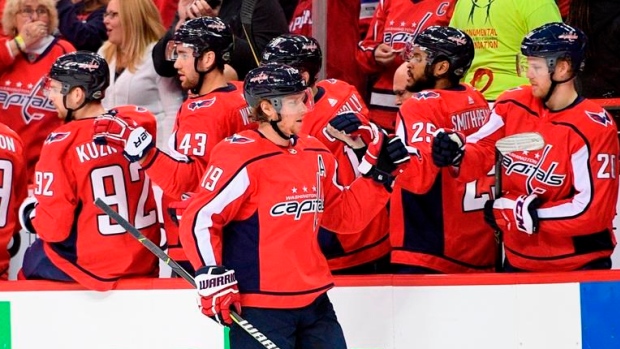 Washington Capitals forward Nicklas Backstrom missed his third straight game with a hand injury, the team announced prior to Game 2 against the Tampa Bay Lightning.
He skated with the team Sunday morning but it was not widely expected that he would not play.
Backstrom missed most of the third period in Game 5 against the Pittsburgh Penguins and was held out for Game 6 as the Capitals clinched the series.
In 11 playoff games so far this season, Backstrom has three goals and 10 assists for 13 points. The 30-year-old had 21 goals and 50 assists in the regular season.