Barrett narrows NCAA pick to 5 schools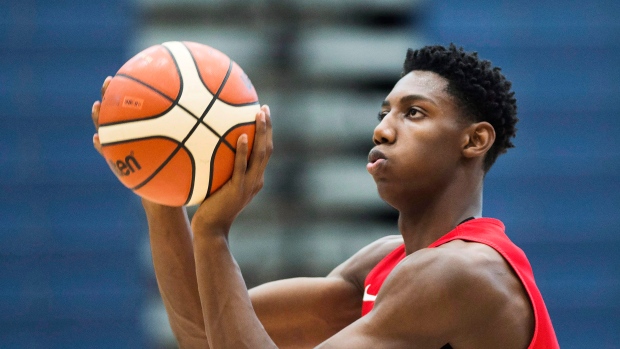 Canadian basketball star R.J. Barrett announced through his twitter account a short-list of five schools he is considering attending when he joins the Class of 2018.
Arizona, Duke, Michigan, Oregon and Kentucky are the five schools the Mississauga native still has his eye on attending next fall.
The 17-year-old previously announced in late July that he would be reclassifying to 2018 from the 2019 grouping where he was already considered the top prospect.
Earlier in the summer, Barrett led Canada to gold at the FIBA U19 World Cup in Cairo, averaging 21.6 points and 8.3 rebounds to earn MVP honours.