Baseball needs to keep its stars on the field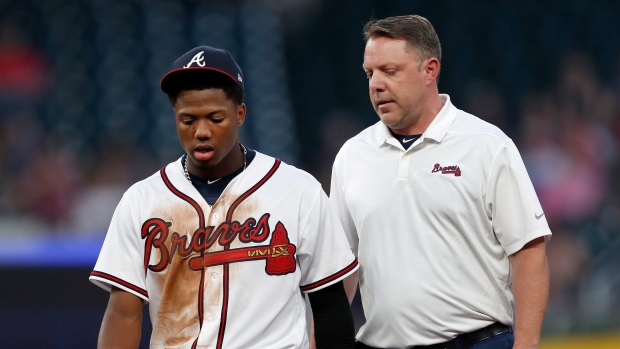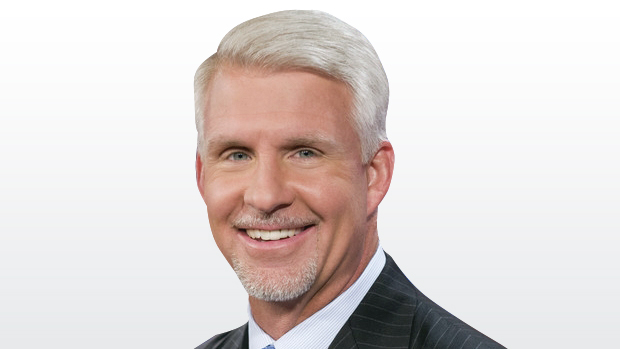 Often times we don't appreciate things until they are gone. We look back and realize how amazing it was back in the day.
That said, I encourage you to stop and appreciate what's going on in baseball today. We need to recognize that this is the greatest era of young talent to ever come to the big leagues as a group: Mike Trout, Bryce Harper, Manny Machado, Francisco Lindor, Jose Ramirez, Carlos Correa, Corey Seager, Cody Bellinger, Aaron Judge, Kris Bryant, Javier Baez and many more. The talent keeps on coming and we're seeing remarkable things from players so young and inexperienced.
This year's most impactful stars are Washington National Juan Soto and Atlanta Braves slugger Ronald Acuna Jr.
Soto is just 19 and is creeping up the list of most home runs by a player under 20. He has 15 home runs, which ranks him fifth behind Ken Griffey Jr. (16), Mel Ott (19), Bryce Harper (22) and Tony Canigliaro (24). And Soto is the youngest player since 1908 to homer in three straight games.
Acuna, 20, has slugged 19 homers already including having homered in five straight games. That tied the Baby Brave with several former Braves greats: Rogers Hornsby (June 2-9, 1928), Eddie Miller (Aug. 4-8, 1940), Joe Adcock (July 8-14, 1956), Hank Aaron (April 25-29, 1966), Jeff Burroughs (July 29-Aug. 2, 1977), Ozzie Virgil (May 12-16, 1987), Chipper Jones (Aug. 13-17, 2004) and Brian McCann (July 15-19, 2006). He also homered to lead off three straight games, becoming one of four players to ever do that.
An ugly situation took place on Wednesday night in Atlanta with Acuna - Marlins starting pitcher Jose Urena drilled him with a 97 MPH fastball in the elbow with the first pitch of the game. Acuna came into the game on Wednesday having homered in five-straight, including leading off three straight games with a homer. It seemed clear that the pitch was intentional. It was meant to end Acuna's streak and to try and strike fear and uncertainty in the young slugger. After a slight delay, the Braves bench emptied on to the field in defence of their young superstar as Acuna was writhing in pain. No punches were thrown - just some baseball dancing and yelling.
The umpires caucused as the players returned to the dugouts and bullpens and ultimately decided that Urena should be ejected from the game. It is one of the first times I have seen the umpires do the right thing in a situation like this.
The rules allow for umpires to eject a pitcher for hitting a batter if they believe it was intentional. They can also choose to issue a warning and almost always issue warnings without ejections. When that happens, the first-strike offender gets away with hitting an opponent. And the offended team feels helpless to respond or protect themselves. If a pitcher does choose to defend and avenge his teammate and retaliate he is immediately ejected from the game which further victimizes the club that was beaned in the first place. They get a double whammy.
Once the umpires ejected Urena and the Marlins had to go to the bullpen to cover nine innings of the game, the Braves felt like justice was served. They didn't feel like they had to throw at a Marlins hitter.
But throwing a baseball 97 MPH at a batter intentionally is gutless. It's also dangerous - somebody could die.
This sort of thing can't happen. Baseball needs to keep its stars on the field. Penalties for intentionally throwing at players should serve as deterrents. What if Acuna had broken his arm? I believe the appropriate suspension for any pitcher who intentionally hits a batter is that they should be suspended for at least the same amount of time the injured batter is out of the lineup. If Acuna had broken his arm and missed eight weeks, then Urena shouldn't be allowed to play either.
Even if a player isn't badly injured, the Commissioner's Office needs to hand down a substantial suspension. Acuna was back in the lineup on Thursday after x-rays and a CT scan were negative but I believe Urena should have been suspended for 30 games anyways. He wasn't, but he should have been.
He was only suspended six games - effectively one start. The Commissioner's Office tends to follow precedents because if they don't, after an appeal, the Union would file a grievance on behalf of the player. The Union believes if a player has only been suspended a certain amount of time in the past for doing something similar then that should be the penalty now.
That said, I would love for the Commissioner's Office to issue a penalty three times what they normally do…and force the union to defend their player. Make them say, "It wasn't that bad." The Players' Association has to remember they also represent the hitter who got beaned, not just the suspended pitcher. The best chance we have of ending the senseless beanball wars that crop up from time to time is for the players to tell their union to support strong penalties.
No time for complacency in Beantown
The Boston Red Sox are on pace for 115 wins with a shot at the all-time record in a regular season. Set by the 1906 Cubs and 2001 Seattle Mariners (116). What was thought to be a two-team race has turned into a runaway for the Sox. They're 10 games ahead of the Yankees, who have the second-best record in baseball. The Red Sox are almost 50 games ahead of the last place Orioles in the AL East.
Whenever a club is running away with a division, there are questions as to how their manager should handle his players trying to keep them hungry, sharp and fresh. Alex Cora is a first-year manager for Boston but he can draw upon his experience from last season as bench coach for the Houston Astros. The Astros ran away with the AL West in 2017. The Angels finished in second place 21-games behind, so the Astros actually had more margin for error last year than the Red Sox will this year. Astros manager AJ Hinch did such a great job with his players that they went on to win the World Series.
Whereas, I don't think the Red Sox should sell out and go for the most wins in a season record, I like that it is out there in front of them. They can look in front of themselves rather than looking over their shoulder at the Yankees. I always want my team striving for something they can set their sights on. I expect Cora to pick and choose days off for individuals while still giving the club a chance to win each game. He will pull back on some innings for his starters, most likely by limiting how deep they go in games, rather than skipping turns in the rotation.
The Red Sox do still have to play the Braves (3), Astros (3), Indians (7) and Yankees (6) so their strength of schedule is somewhat challenging.
The fact that JD Martinez (.333/.402/.663), leads the league in home runs (37) and RBI (104) and is a candidate for the AL MVP is important because it will keep him totally engaged. The same can be said for Mookie Betts (.350/.440/.668), who has slugged 27 homers while stealing 24 bases already. He is also a top-flight defensive outfielder. When he couples his extraordinary defense with the offense, it makes him one of the best players in the game. Betts is leading MLB in wins above replacement (WAR). Lefty ace Chris Sale is the leading candidate for the AL Cy Young Award. He has never won the award before but he seems like a man on a mission this year. That will keep him and the rest of the rotation striving for excellence.
Of course, winning the most games in the regular season doesn't mean as much as it used to. The slates are wiped clean in October. It isn't always the best team that wins - it's the team that plays the best.
The Red Sox will be a tough match-up no matter who they play in the post-season. But playoff baseball is a different animal than the regular season. The extra off-days increase the value of teams with potent bullpens. Clubs can use their best pitchers almost every game of a series. The Sox are led by their offense and Chris Sale. Their bullpen has performed well during the regular season as has their rotation but if the season ended today the Red Sox would have the third best rotation of the five teams that would be in the playoffs. The key for the Red Sox in October is going to be David Price (12-6, 3.76 ERA). Yes, that David Price. He has proven he can stay healthy with his cranky elbow. He has proven he can pitch in Boston after a tough year last season. He has to prove he can pitch in the post-season though. He is 2-8 with a 5.03 ERA in 17 post-season appearances including nine games started.
Something to keep an eye on: The Red Sox starting rotation is a combined 2-13 with an ERA over 5.00 in the post-season. The two wins belong to David Price and they both came in relief. They don't have a starting pitcher who has won a playoff game they started.
Spitting Seeds
The New York Mets beat the Philadelphia Phillies in game one of a doubleheader on Thursday, 24-4. On Wednesday, the Phillies used seven relievers in a win against the Boston Red Sox. So Phillies manager Gabe Kapler was in a predicament trying to get through a blowout in the first game of a doubleheader without compromising his chances of winning the second game. So he chose to use two position players to pitch outfielder Roman Quinn (1.2 IP, 6 hits and seven runs) and infielder Scott Kingery (1.1 IP, 4 hits and two runs). The Phillies did win Game 2 of the doubleheader, 9-6, while using four relievers so it seems to justify Kapler's use of position players on the mound to finish off Game 1.
The two Phillies position players made it 56 pitching appearances by non-pitchers in games this season. To put that in perspective, in the fifteen-year period from 1992-2006, there were 58 position-player pitching appearances. It has gotten out of hand.
We need to find a solution to this epidemic. I personally don't like when position players throw in a blowout game. It feels like a waste of time for the players and fans. Once the game is lopsided enough to warrant a decision like this by a manager the game is effectively over. So why not implement a mercy rule? If a team is losing by 10 or more runs after 7 innings then the game is over. Would it hurt anything? Sure, statistics might be limited a bit by not allowing guys to hit homers off of outfielders but who cares? The mercy rule won't happen, but it should.
I have liked what I have seen from some of the Jays young players so far at the major league level. Lourdes Gurriel Jr. - still recovering from his strained foot and ankle - is an exciting young player with room to fill out and develop even further. When he returns, he will hope to extend his Toronto record of 11 consecutive multiple-hit games. Ryan Borucki (2-2, 3.29 ERA) is proving himself to be a more than serviceable young lefty starter. Sean Reid-Foley showed some grit and a live fastball and nasty slider in his debut. Catcher Danny Jansen receives the ball well behind the plate and has a nice low set-up. He has a short stroke at the plate with pop in his bat. They will have to gain experience and show they can make adjustments over time but so far they are showing they have the tools to belong at the major league level.
Next year, Vladimir Guerrero Jr. will be added to this list of young studs at the major league level. He will be the best of the young Jays and one of the best in the game. I have every reason to believe that he will be an immediate star and impact player. I believe he will be an even better hitter than both Soto and Acuna. Guerrero won't strike out as much as Acuna and will have more power than Soto. He has a chance to combine what is most special about each of the other two young players. Jays fans have every reason to be excited about the burgeoning young star.
Many have wondered why Reid-Foley and Jansen were promoted and Guerrero Jr. was not. He has done more to prove his worthiness than Jansen and Reid-Foley combined. It is simple. Guerrero is too good to call up now. It is unclear how impactful Jansen and Reid-Foley will be in the long run. They may be guys who have to go back and forth between the majors and minors in their careers until they get settled in. So, starting their service time clock now isn't such a big deal. When Vladimir Guerrero Jr. gets to the big leagues he won't be going back to the minors. Because Vlad Jr. is so good Mark Shapiro and Ross Atkins appropriately want to maximize his time in a Blue Jays uniform. The best way to do that is to call him up in mid-April so he accumulates at most 171 days of service time. When a player gest 172 days of service time it qualifies as a full season. Remember a player becomes a free agent after 6 seasons of service time. So, by waiting on calling up Guerrero as indicated he won't be a free agent until he has 6 years and 171 days of service. He wouldn't be a free agent until after the 2025 season. If Guerrero were to be called up today he would finish the season with 45 days of service time. If he never were to return to the minors he would be a free agent after the 2024 season. So, calling him up today could give Jays fans 41 games of Guerrero at 19 years of age when the games mean nothing in the standings instead of 162 games of him at the 26 years of age when the Jays should hopefully be in a place to win the division.
The reality is that it would be general manager malpractice to call him up now.
The Jays are running out of time to trade Josh Donaldson. The waiver trade deadline is August 31st. He would have to be traded to a new team by then to be eligible for the post-season with his new club. In order for the Jays to trade Donaldson it is likely that he would have to return from the disabled list and show he can perform without limitations.
Ross Atkins has stated that he thinks Donaldson may only need "two or three rehab games" to be activated on the major league roster. I could see the Yankees, Braves, Red Sox, Indians, Cubs and Cardinals all being interested if the former MVP proves his health.
The Houston Astros better get healthy quickly. The strength of any team is up the middle: catcher, pitchers, shortstop, second base and centerfield. You could say it is the spine of any team. Catcher Brian McCann is still out after knee surgery, shortstop Carlos Correa just came off the DL. Second baseman, Jose Altuve who is the guts and glue of the Astros is out indefinitely with sore knee and centerfielder George Springer is likely to be activated from the disabled list today after injuring his thumb while sliding. On the pitching side of things, Lance McCullers is on the disabled list with a sore forearm and Chris Devenski is on the DL with a hamstring strain.
On June 17, the Astros had a 1 1/2 game lead on Seattle, 9 1/2 game lead on the Angels and an 11 1/2 game led on Oakland. Today, the Astros find themselves only two games ahead of the A's and 4 1/2 games ahead of Seattle. Oakland has made up 9 1/2 games in two months. If the Astros don't get their act together quickly they may be in the fight of their life to even get to October baseball. Remarkably, the problem has been playing at home. Houston is just 33-29 home and 41-18 on the road. There is no obvious explanation but they better figure out how to turn the tide soon.