Bautista back atop Blue Jays' outfield list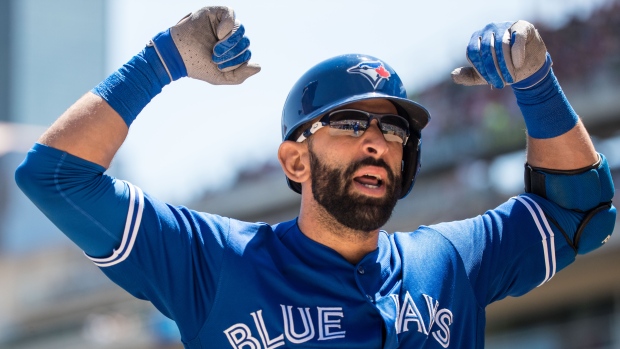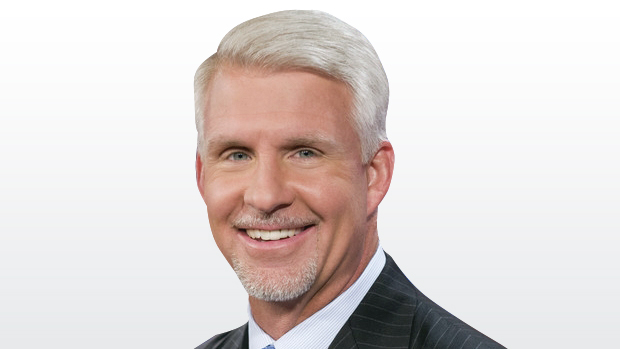 The Toronto Blue Jays have been quiet but that doesn't mean they aren't talking. The team is in discussions with every corner outfielder available in the free-agent market. They are also having dialogue with clubs that have corner outfielders available via trade.
The first-choice options include: Brandon Moss, Michael Saunders, Jay Bruce, Curtis Granderson and Jose Bautista. Chris Coghlan and Angel Pagan are on the call list too, but only in case of desperation.
A source familiar with the Jays' way of thinking indicates they're confident they will land one of their preferred options.
More interesting though is how Toronto ranks the available corner outfielders. Sources indicate the Jays have Bautista at the top of their list of remaining performers.
That doesn't mean the Jays are going to sign Bautista and bring him back. Being able to make the right deal matters.
Remember, Edwin Encarnacion was Toronto's Plan A at first base/designated hitter, but didn't accept his market before the team was ready to move on to Plan B (Kendrys Morales).
Bautista was a far cry from Plan A as a corner outfielder for the Jays when the off-season started, but he looks better now that they have further evaluated the other options. As the market has slowly whittled, Bautista has moved to the top.
This negotiation will be a race to acceptance. Will Bautista accept his severely limited market and become willing to take less than the $17.2 million qualifying offer the Jays made in November before the team has to pull the trigger on Plan B?
The Jays can't afford to add two corner outfielders and improve the bullpen as well. They have to make choices. One source indicated that it's far more likely the Jays will add one outfielder and solve the other corner using a combination of Melvin Upton Jr., Ezequiel Carrera and Steve Pearce. That would allow them to use their remaining resources for bullpen upgrades.
The bullpen market has settled down significantly from the big money being thrown around earlier this off-season. The right-handed options include Sergio Romo, Santiago Casilla, Joe Blanton and Joe Smith. From the left side there are quality arms like Boone Logan, Jerry Blevins, J.P. Howell and Travis Wood.
It's shocking that there are still so many options available in the market. This Hot Stove season started out as a market flush with sluggers and relievers. It has extended deep into the off-season because of the new collective bargaining agreement and a change in the way baseball evaluators look at players — particularly hitters.
The change in draft pick compensation moving forward has increased the perceived value of a first-round draft pick. Plus, the draconian penalties that now exist for luxury tax threshold violators have caused the usual suspects to cut back in spending.
The other shift in baseball is that home runs have never meant less than they do right now. Mark Trumbo hit 47 homers last year but has no market. Chris Carter was non-tendered and is still looking for work after slugging 41 homers for Milwaukee last season. In 2015, there were 64 players who hit 20 or more homers. The number rose to 111 players in 2016. It seems like everyone has power.
When clubs evaluate a hitter now it isn't so much about the homers as it is about what the player does during other at-bats. It's easy to understand that Trumbo and his 47 homers are better than another hitter who has 25 homers in those 22 additional at-bats where Trumbo went deep. That's the easy part of the evaluation. But that leaves another 600 plate appearances where the hitter with less power may be a better hitter and provide more quality at-bats. The difference between Trumbo and other hitters in those 600 at-bats is where his value has fallen.
By the way, it is in those other 600 plate appearances where Bautista separates himself from the other corner outfielders remaining on the market. He has more quality at-bats than the rest of them. That difference makes his defensive decline more acceptable and propels him to the top of the Jays' list (and most other teams' lists, too).
It certainly feels like the Jays are as open to a reunion with their slugging right fielder as they have been in months, but Jose and his camp are going to have to meet Toronto halfway before it is too late.
Steve Phillips was general manager of the New York Mets from 1997 through 2003, helping lead the club to a National League championship in 2000 and its first World Series appearance since 1986. His analysis appears each week on TSN.ca, TSN Radio and SportsCentre.