Bennett embraces fresh start with Raptors
New Raptor Anthony Bennett faced the team that paid him to go away on Monday. As TSN Raptors reporter Josh Lewenberg explains, Bennett's game against the Timberwolves became an occasion for him to close the book on his recent past and look forward to his time in Toronto.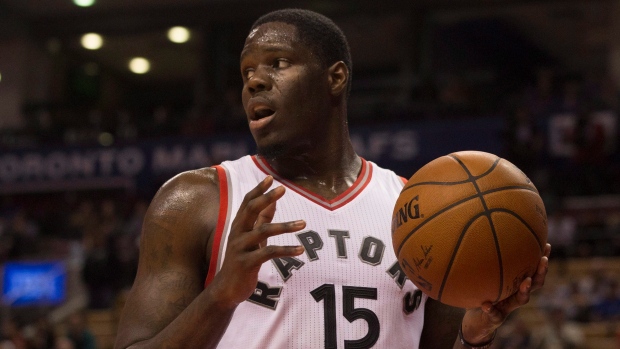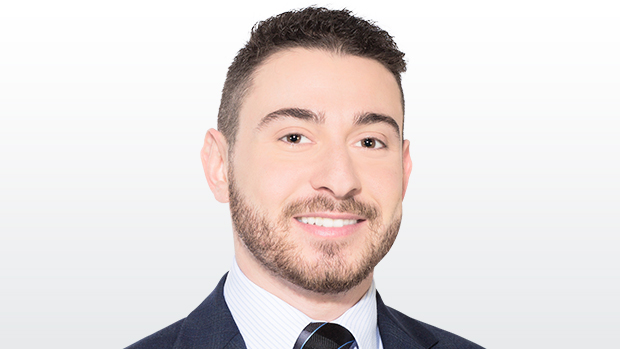 TORONTO - Prior to facing his former team for the first time, less than a month after they paid him to go away, Anthony Bennett was asked what he'll remember about his brief stint with the Minnesota Timberwolves.
He smiled and spoke of camaraderie, coming together as a family, playing for one of the league's youngest teams. "It was definitely fun," he insisted. He wishes them well.
In other words, he won't remember much. At least he's trying not to.
Failing to meet the lofty expectations of a No. 1 overall pick and plagued by a myriad of injuries during his first two seasons as a pro, one in Minnesota and the other with the Cleveland Cavaliers, the 22-year-old forward is hoping to put his disappointing NBA past behind him.
Bennett, a footnote in last summer's Kevin Love-Andrew Wiggins swap, averaged 5.2 points and 3.8 rebounds in 57 games for the T-Wolves. The odd man out after Minnesota landed forward Karl-Anthony Towns with the top pick in the off-season, Bennett was waived at the request of his representatives.
Now, the Toronto Raptors, his hometown team, have offered him the opportunity to earn a fresh start, but it won't be gifted.
With his old club on the other end of the court, Bennett made his home debut for the Raptors on Monday, checking in and joining fellow Canadian Cory Joseph on the floor to begin the second quarter. The Toronto-native got a nice ovation from the Air Canada Centre faithful.
"I think he has the talent to be a good player," Kyle Lowry said of Bennett, who tallied three points and five rebounds in 20 minutes as the Raptors defeated Minnesota 112-105, improving to 3-1 in the pre-season. "He has to be a bit more vocal, but he's coming along."
By all accounts, Bennett appears to be an affable young man. Those who have come to know him, even over a trying couple years in the NBA, speak highly of his character. He's an easy guy to root for.
Few have questioned his talent, his natural ability. He's got athleticism to spare, a developing jump shot and the tools to be a capable NBA player, but - among other things - injuries have prevented him from finding any kind of rhythm on the court, not to mention what that's done to his confidence.
"Just from the start, being hurt," said Timberwolves head coach Sam Mitchell, an assistant when Bennett was in Minnesota last year. "He was hurt in Cleveland, had [shoulder] surgery, and [it affects] your confidence, not getting to play because you're injured. All those things. And for a young player with a lot of high expectations, that's tough."
Enjoying his first productive stretch as a Raptor in Thursday's pre-season win over the Lakers and minutes after throwing down a ferocious one-handed slam dunk on Robert Upshaw, Bennett turned an ankle. Hobbling to the bench in obvious pain, the young forward slammed the ball against the court in frustration.
Fortunately, the injury turned out to be minor and Bennett was back at practice a couple days later but the mental hurdle has become almost as damning as the physical one. Every time he shows flashes, whenever he starts to feel like he belongs, even for a brief moment, a road block presents itself.
"Definitely it is frustrating," Bennett admitted. "It's just a part of the game. It comes with it and you've just got to treat yourself [well] and take care of your body."
For most, the pre-season is a nuisance. At best, it's a chance to get back in basketball shape and familiarize yourself with new teammates. For Bennett, there's plenty at stake, lots to prove and he needs to stay on the floor to do it.
Apart from a one-year salary of roughly $950,000 - the league minimum - nothing is guaranteed. The Raptors were wise to take a no-risk flier on a player with his upside and while other teams were interested, Bennett's decision to sign in Toronto was not a difficult one. It's where he feels most comfortable.
But after finding himself on the wrong end of a numbers game in Minnesota, stuck behind four or five bigs in the rotation, his path to regular playing time with the Raptors is just as convoluted. Despite his versatility - he's occasionally played small forward in the NBA and was a centre for Team Canada this summer - he'll be used strictly as a power forward in Toronto this season. That means he will be behind Patrick Patterson and Luis Scola out of the gate, and that's not likely to change as long as they're healthy. Dwane Casey also plans to deploy James Johnson as a small-ball four and DeMarre Carroll could also see time at the position.
It could be an uphill battle for playing time but, so far, he's making a concerted effort to fit in. Defence has been Casey's emphasis entering the new season and Bennett has gotten the memo.
"One thing that has impressed me is his defence," the head coach said ahead of Monday's game. "His defence is ahead of his offence. That was a surprise. I didn't know he was as good a defender as he's showed since we've had him, which has been very impressive. And that's helped get ingratiated with his teammates and the staff. He's done a good job."
"The main thing for him is just to relax and play, enjoy the game, get that number one pick necklace off his neck and just play basketball, have fun."
Casey and the Raptors organization have done everything they can to temper expectations for Bennett in the hopes of minimizing the pressure that has consumed him as a young player in the league. The rest is up to him. He'll always be a former No. 1 overall pick, that tag won't disappear. He has an opportunity to turn the page and change the narrative in Toronto, but will he take advantage?
"All that stuff is behind him," Casey insisted. "He's got a clean slate. The financial part of it is not involved right now. It's an incentive for him now to play to get that next contract or whatever. But again, playing basketball, just forget everything else, clean slate, start from scratch and go from there."
LOWRY LIGHTS IT UP
Through four pre-season games, one of which he sat out, no one in the league is hotter than Raptors point guard Kyle Lowry.
With DeMar DeRozan getting a night of rest against the T-Wolves, Lowry went off, scoring an exhibition franchise record of 40 points in just 28 minutes.
"I've felt pretty comfortable every game," said Lowry, who hit 13 of his 18 shots Monday. "For me, it's about maintaining. Start off well, finish well."
The slimmed-down all-star has been the best player on the floor whenever he's been out there, blowing by defenders at will, getting to the free throw line and draining shots from the perimeter. In mid-season form, the 29-year-old is playing at a different level and, as usual, the Raptors are a different team as a result.
Overall, he's scored 91 points in 75 minutes, shooting the ball at a 68 per cent clip during the pre-season.
"He was unbelievable tonight," said new teammate Cory Joseph. "He was making everything. He could have probably turned backward and threw it at the rim and it probably would have went in tonight so it was fun to watch."