Bergeron in lineup for Bruins vs. Sabres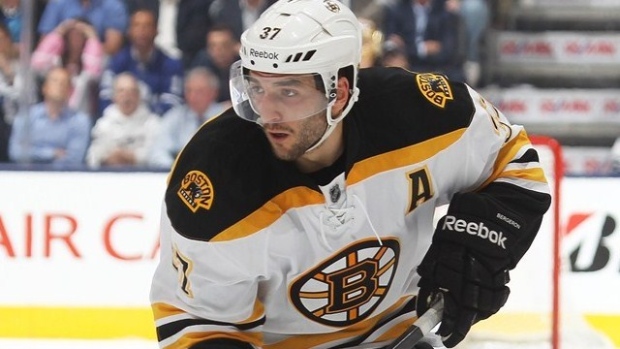 Patrice Bergeron is in the lineup on Sunday for the Boston Bruins as they wrap their five-game road trip against the Buffalo Sabres.
The Bruins' star centre was injured in the team's 4-3 loss to the Toronto Maple Leafs Saturday, and was seen in a walking boot after the game according to Kevin Paul Dupont of the Boston Globe.
Bergeron led all Bruins skaters with 19:15 ice time and played the final 1:23 of the third period Saturday according to McKenzie.
In 54 games so far this season, he has 27 goals and 27 assists.