Blashill noncommittal on Zetterberg's status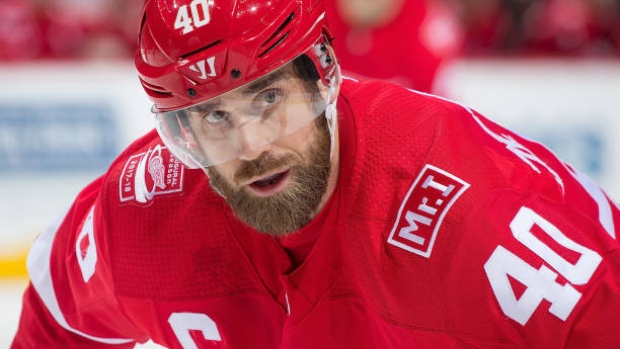 Detroit Red Wings head coach Jeff Blashill was noncommittal when asked whether captain Henrik Zetterberg would be back with the team this upcoming season.
Zetterberg's playing future has been put in doubt this off-season due to lingering back issues and Blashill told The Detroit Free Press the 37-year-old's status remains up in the air.
"At this point, I haven't heard anything from Henrik to say that he is or is not playing," Blashill told the paper. "The biggest thing with Henrik is, how healthy is Henrik? I know he spent the whole second half of last season not practicing because of his back. He ground it out because he is the ultimate warrior, one of the best I have ever been around, and was able to still be a real good player. But that continues to take a wear and tear on your body.
"So I think he is in the process of deliberating to see where is his back at? And only Henrik can answer that and it will be answered I am sure come camp time."
Despite the injury, he played in all 82 games last season, posting 11 goals and 56 points.
Zetterberg, who turns 38 in October, is signed for three more seasons at a $6.08 million cap hit, though his salary sits at $3.35 million this year and $1 million in each of the following two seasons.
After finishing with a 30-39-13 record last season, Blashill said he will put a focus on allowing younger players to crack the Red Wings roster in 2018-19 - as long as they're ready to make the leap.
"Our record wasn't good enough last year. I know that, you know that, the entire organization knows that," Blashill explained to the Free Press. "We want to keep looking at how can we be better. If some of those young players make us better, they should absolutely be on our team. The question that we have to answer through exhibition season is do they make us better? Having somebody on the team just because they're young doesn't necessarily mean they are going to make you better. That has to be our judgment.
"What we have to do is turn a whole bunch of one-goal losses into one-goal wins. How do you do that? Maybe it's adding one guy, maybe it's adding three guys, maybe it's adding five guys. There is the potential if you add too many guys and those guys aren't ready, all of a sudden you go from taking steps towards being better to taking steps backwards. That is all part of the evaluation process.
"Somebody asked me at an event I was at: do you like older players or do you like younger players? I said I like the best players. Certainly what has been done isn't good enough, so therefore we have to make sure we keep an open mind that if there are young players, regardless of if they don't have a built-in resume, if we believe they are better than guys with better resumes in terms of NHL experience, then they should play."
The Red Wings open their season on Oct. 4 against the Columbus Blue Jackets.