Blue Bombers hire LaPolice as OC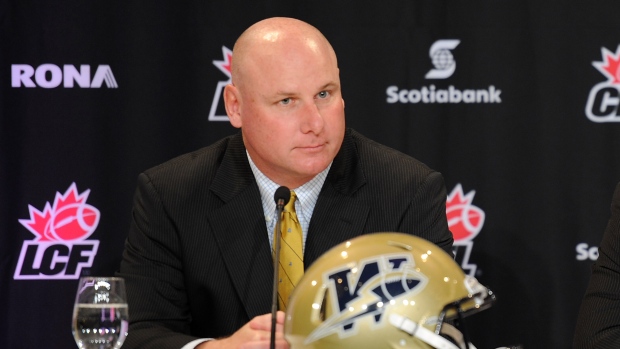 Paul LaPolice is heading back to Winnipeg.
The former Winnipeg Blue Bombers head coach has been hired by the team as its new offensive co-ordinator. TSN CFL Insider Gary Lawless reports the deal will take LaPolice through the 2017 season.
"When we began our search for our next offensive coordinator, Paul was obviously very high on that list," head coach Mike O'Shea said in a media release. "He's a veteran coach in this league, with a great offensive mind, and someone who works very well with players. We're very excited to have Paul join our staff, and lead our offence."
The Blue Bombers tweeted a 19-second video Monday night depicting LaPolice and head coach Mike O'Shea signing a contract and shaking hands.
"Fire it up," LaPolice says in the video after being introduced as the new offensive co-ordinator by O'Shea.
The 45-year-old LaPolice served as Winnipeg's head coach from 2010 to 2012. He compiled a 16-28 record during that time.
He will replace Marcel Bellefeuille, whose contract was not renewed by the Bombers following the 2015 season.
LaPolice first broke into the CFL as a receivers coach with the Toronto Argonauts in 2000 before joining the Bombers as an offensive co-ordinator and quarterbacks, receivers and running backs coach two years later. He also worked as a receivers coach with the Hamilton Tiger-Cats and Saskatchewan Roughriders.
LaPolice has worked as a CFL broadcaster since 2012.
Winnipeg finished fourth in the West division with a 5-13 record last season.