Blue Jackets acquire Letestu from Predators through Oilers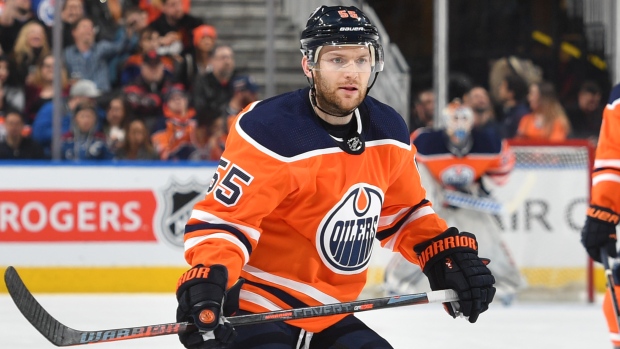 The Columbus Blue Jackets have acquired forward Mark Letestu from the Nashville Predators, who acquired him from the Edmonton Oilers.
In the original trade, the Oilers sent Letestu to the Predators for Pontus Aberg. The Predators then flipped Letestu to the Blue Jackets for a fourth round draft pick.
In 60 games for the Oilers so far this season, he has eight goals and 11 assists.
In 37 games for the Predators this season, Aberg has two goals and six assists.
The 33-year-old is set to be a free agent after the season, coming off a three-year, $5.4 million deal he signed in 2015. He carries a cap hit of $1.8 million in 2017-18.
Letestu has bounced around a bit during his career, going from the Pittsburgh Penguins to the Columbus Blue Jackets in 2011 before signing with the Oilers as a free agent in 2015.